Pasta Inchiummata  (pasta with pine nuts, currants and tomatoes)
With currants, nuts and mint pasta inchiummata  might seem like dessert but it's very hardy Sicilian main course. It doesn't take long to make and there's no simmering.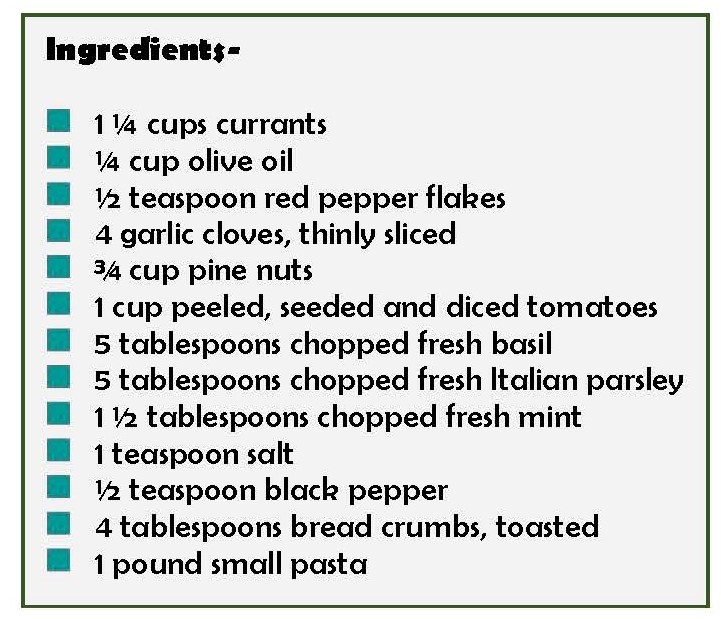 Soak the currants in 2 cups of water for 20 minutes. Drain and discard the water; set the currants aside.  In a large sauté pan over medium-high heat, heat the oil and red pepper. Stir in the garlic,  pine nuts and currants. Cook for 3 minutes.
garlic, pine nuts, currants
---
Add the diced tomatoes, basil, parsley, mint, salt and pepper, and then cook for 3 more minutes.
tomatoes, basil, parsley, mint
---
Add the cooked pasta to the sauce. Cook until the pasta is coated with the sauce, about 2 to 3 minutes. Check for seasoning and add salt and black pepper. Toss the pasta in the pan with the bread crumbs and serve.
---
Click here for updated GALLERY II
Writing Site  and  Yelp