Café Cubano
For Cuban coffee the only ingredients you'll need are espresso and sugar. For equipment, a moka pot is preferred but any other espresso maker will do. This recipe is for two cups.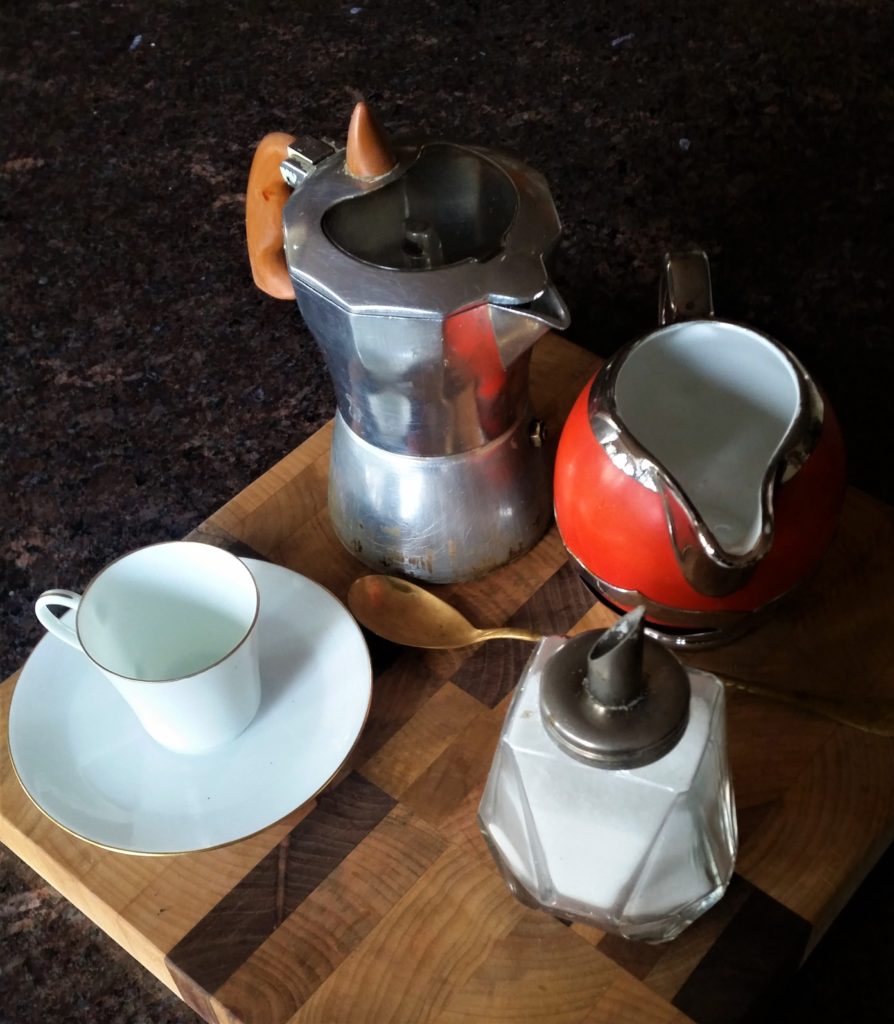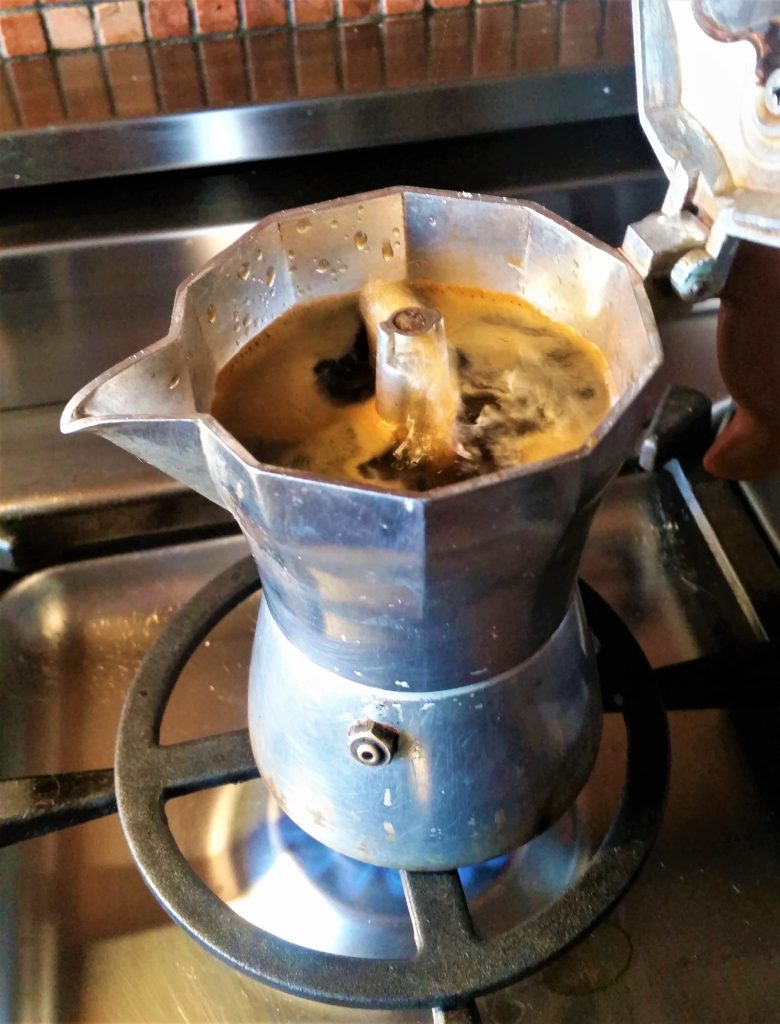 Start by putting a two-cup espresso pot on the stove.
---
While the coffee is brewing start making the espuma –
Add two teaspoons of sugar to a small serving pot for each cup plus one more. More sugar makes more crema. As soon as it's brewed, add two teaspoons of coffee to the sugar and stir vigorously for a few minutes until you have a creamy café au lait colored syrup. Pour the coffee over it and stir until the espuma rises to the top.
---