Cheerwine
Here I go again with another obscure brand of soda (4/3/18 Manhattan Special). Cheerwine is obscure only if you're not from the South and particularly it's home state, North Carolina where it's very popular. It's an excellent wild cherry soda that's been around since 1917.
It's tasty, sweet, bubbly and not alcoholic although it makes a great mixer. Every so often I have a case mailed to me. With shipping it comes to about $2.50 per bottle and worth every penny.  It's taste reminds me of the fountain cherry sodas you used to be able to get in candy stores and ice cream parlors.  It's perfect straight from the bottle or on ice but you can be creative and make some interesting cocktails with it.
---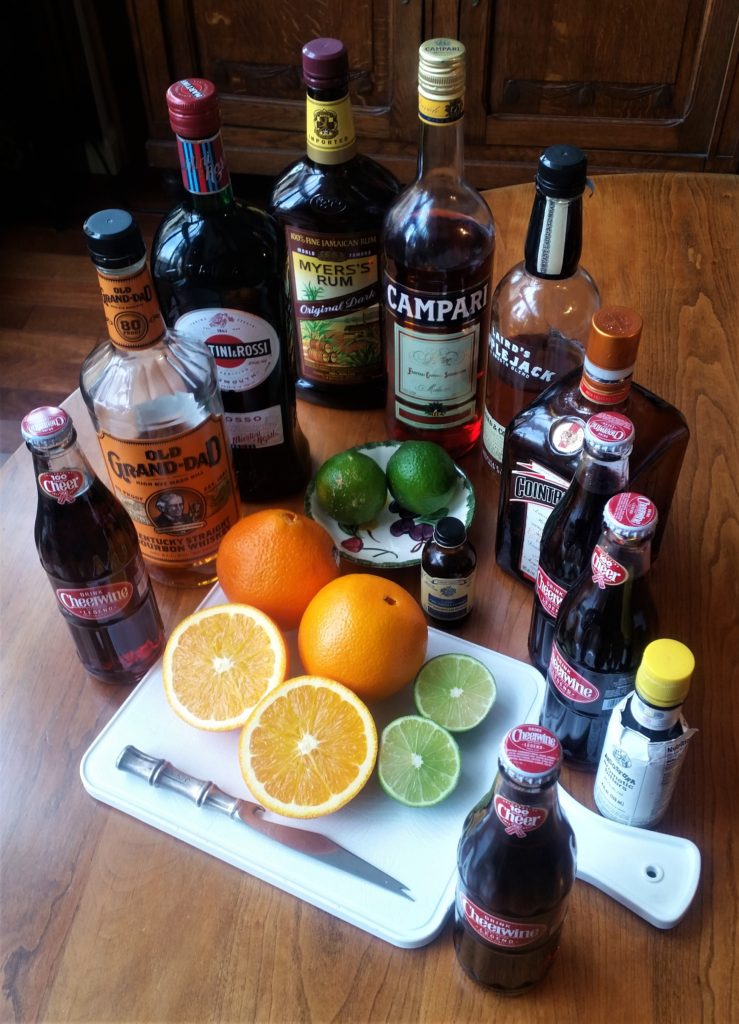 Cheerwine Old Fashioned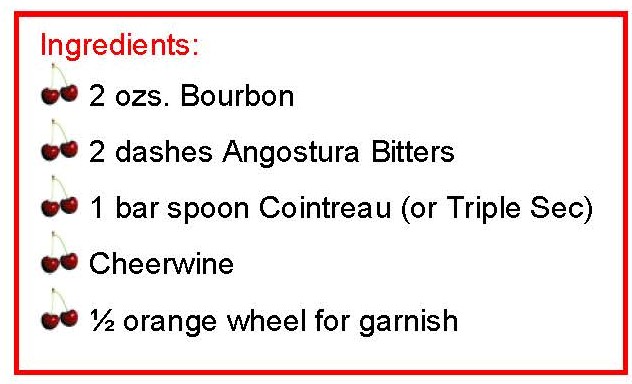 Add Bourbon, Angostura and Cointreau to a rocks glass. Add Ice and stir. Top Cheerwine and garnish with an orange slice.
---
Cheerwine Collins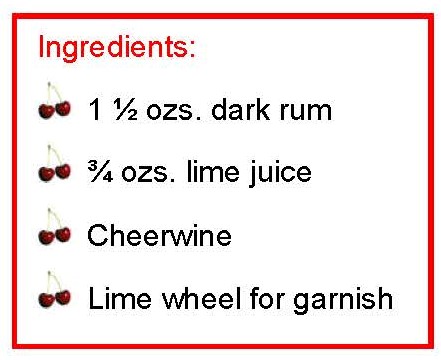 Combine rum and lime juice in a shaker. Add ice and shake. Pour into a Collins glass filled with fresh ice. Top with Cheerwine and garnish with lime.
---
Cheerwine Bourbon Cocktail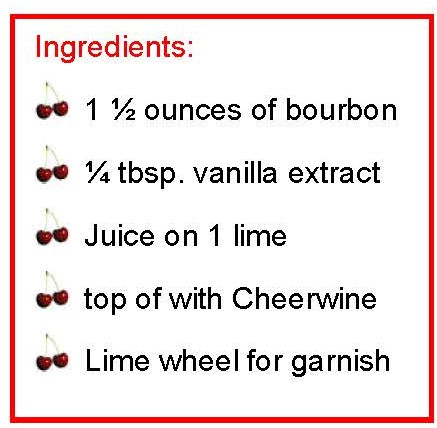 Fill a shaker with bourbon, vanilla extract and lime juice. Shake with ice, pour into a rocks glass and top off with Cheerwine. Garnish with lime slice.
---
Cheerwine Negroni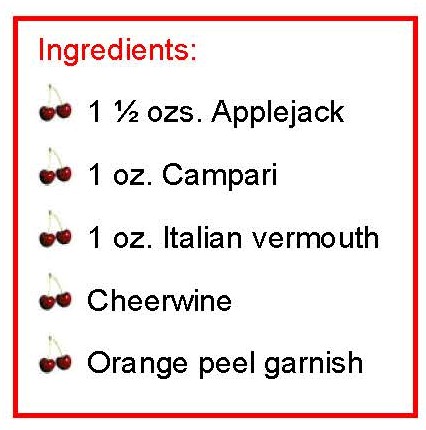 Pour Applejack, Campari and vermouth over ice in a Collins glass. Top with Cheerwine and garnish with orange peel.
---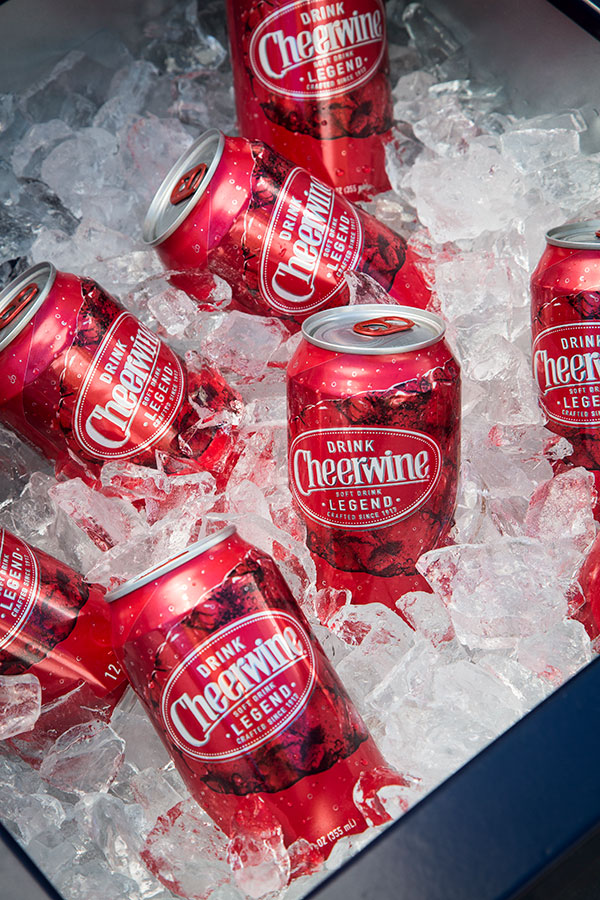 You can get Cheerwine here –
---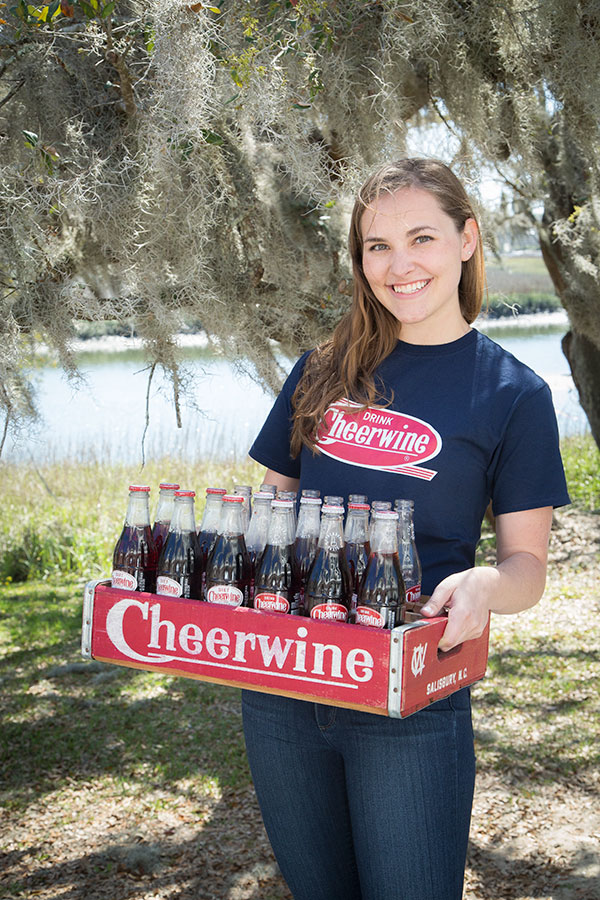 Want a Cheerwine tee-shirt?
---
Click here for updated GALLERY II