Berry Cake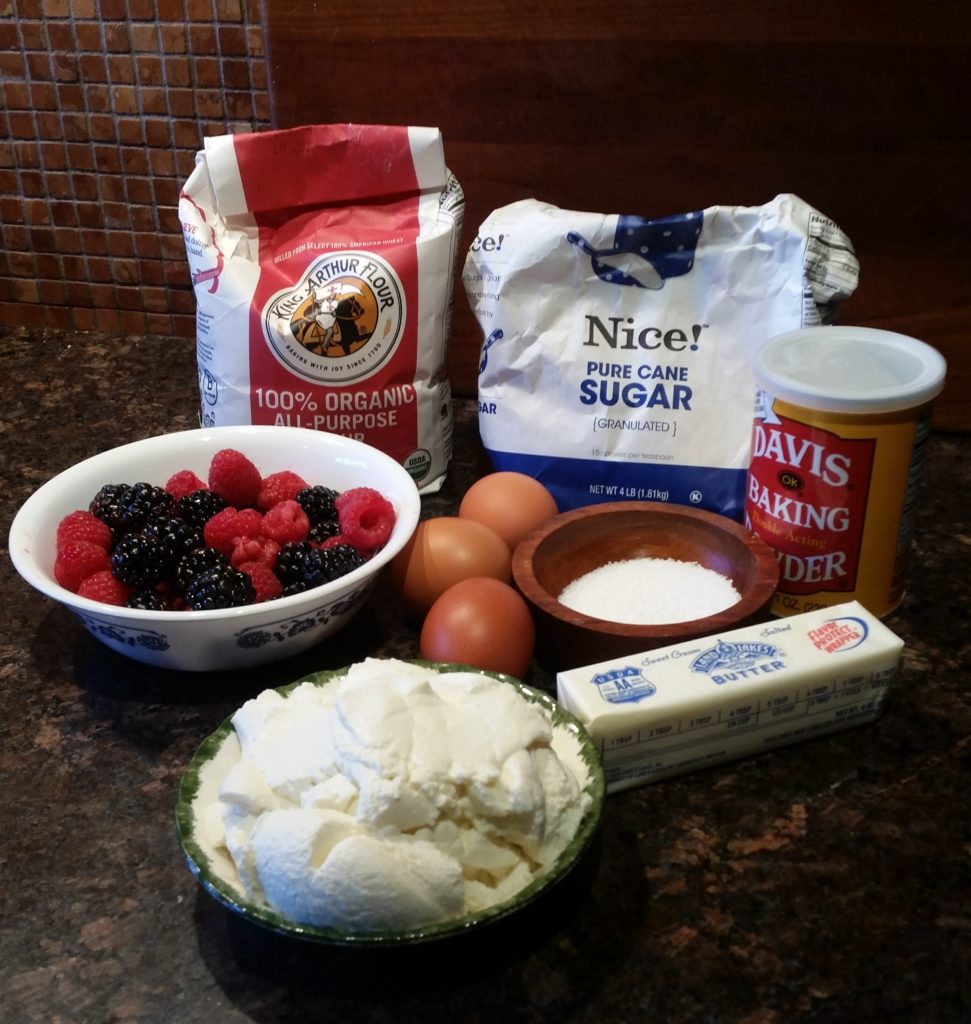 Preheat oven to 350°. Grease a 9" cake pan with butter and lightly coat with flour.
Beat eggs in a large bowl then add the ricotta. Mix until it's smooth. Add the flour, sugar, baking powder and salt. Mix until it's smooth, then add the butter and mix some more.
Add the berries last (leaving out about a handful) and carefully mix them in without mashing them too much. Pour the whole mix into the pan and place the remaining berries on top. Bake cake until light golden brown, about 50-60 minutes.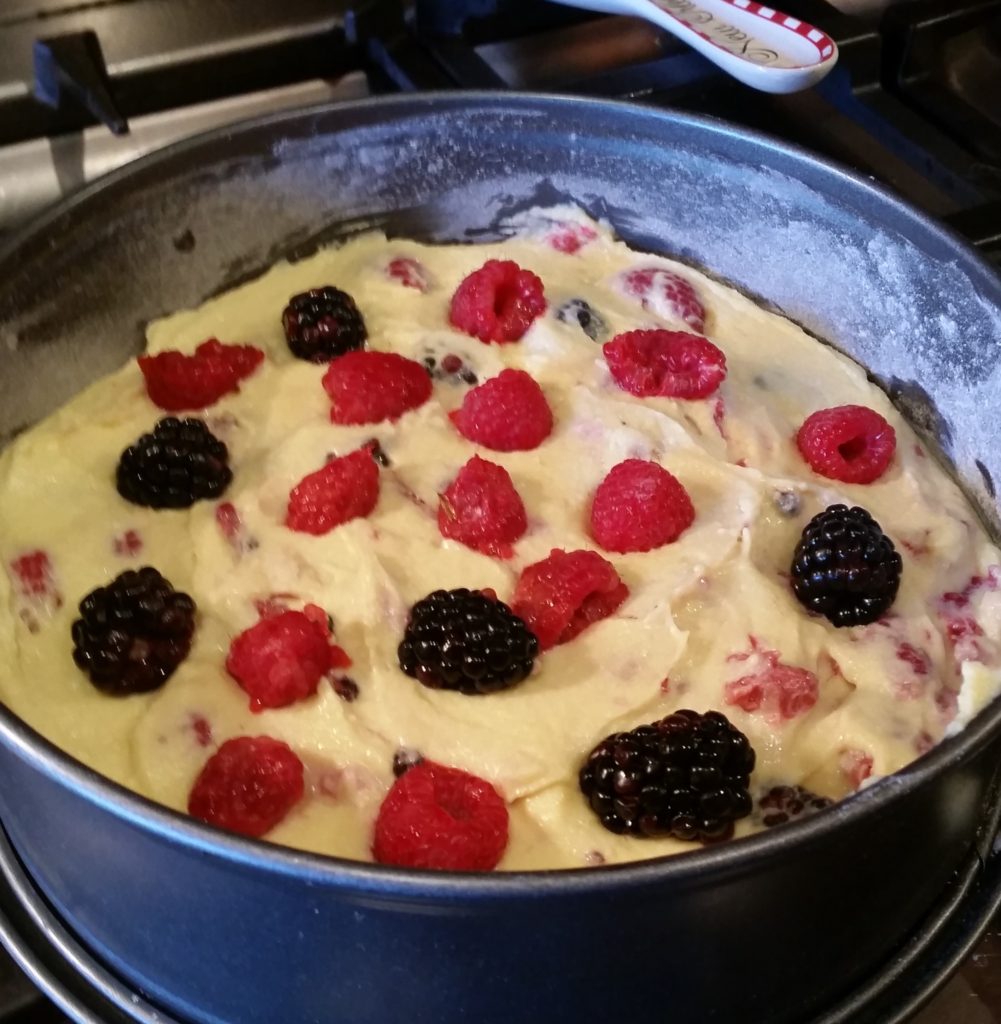 ---
Click here for updated GALLERY II