Dinner at Lake Luzerne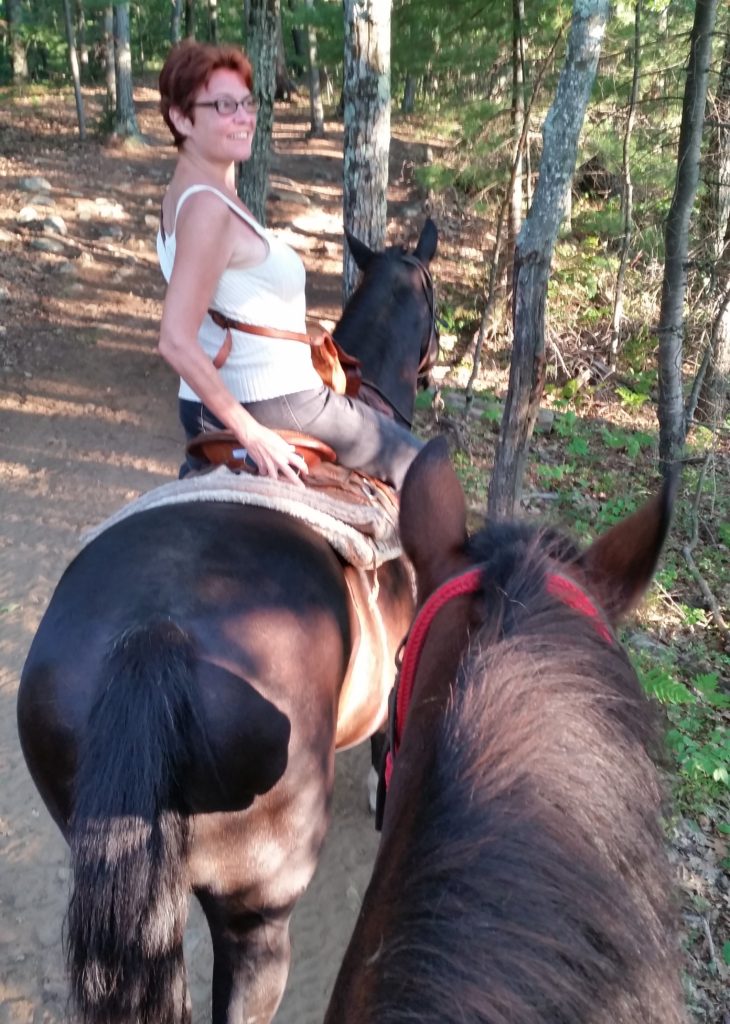 Transportation to Dinner
---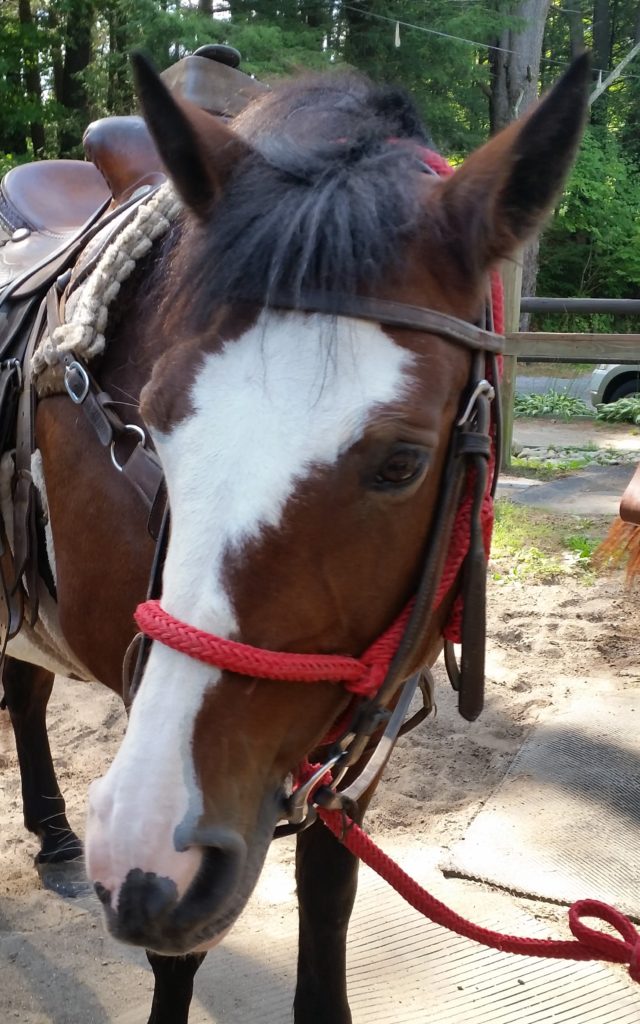 Alice – my ride
---
We've ridden at Bennett's Riding Stable before. Usually a slow-paced ride through scenic woods and mountains. This time was different. On friendly, well-behaved horses, ten of us were led up an hour-long, narrow winding mountain trail. When we arrived at the top, the Chef had grilled shrimp and bacon-wrapped scallops waiting for us as an appetizer. All food and cooking equipment was brought up by horse and ATV. The dinner tables overlooked Adirondack valleys and lakes. When we made our dinner reservations we also made our orders – chicken, salmon or steak. Everything was done perfectly. After dessert we rode back down through the twilight lit woods. It was an experience that we won't forget.
---
The Kitchen
---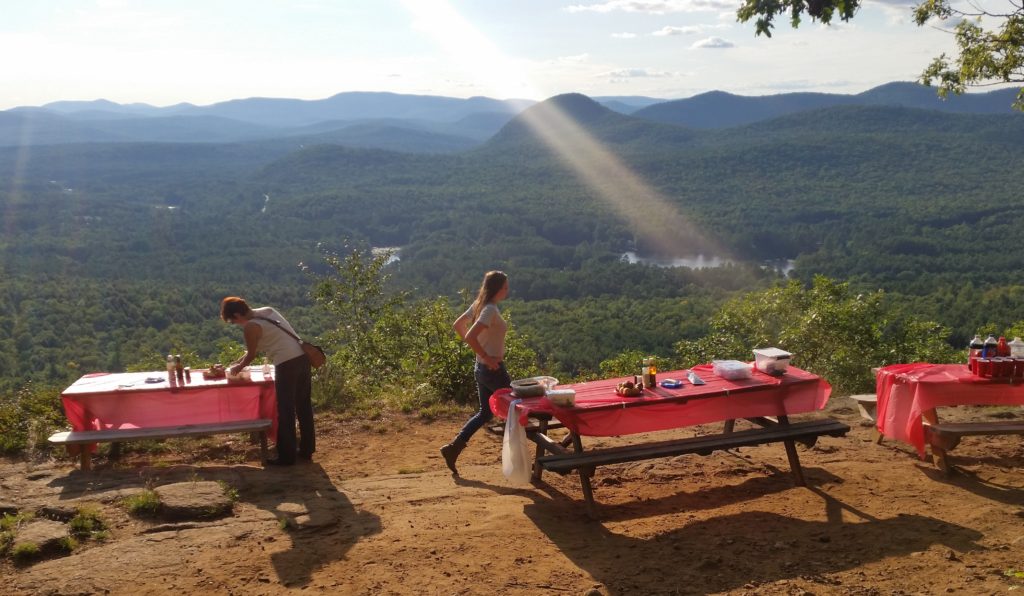 The Dinning Room
---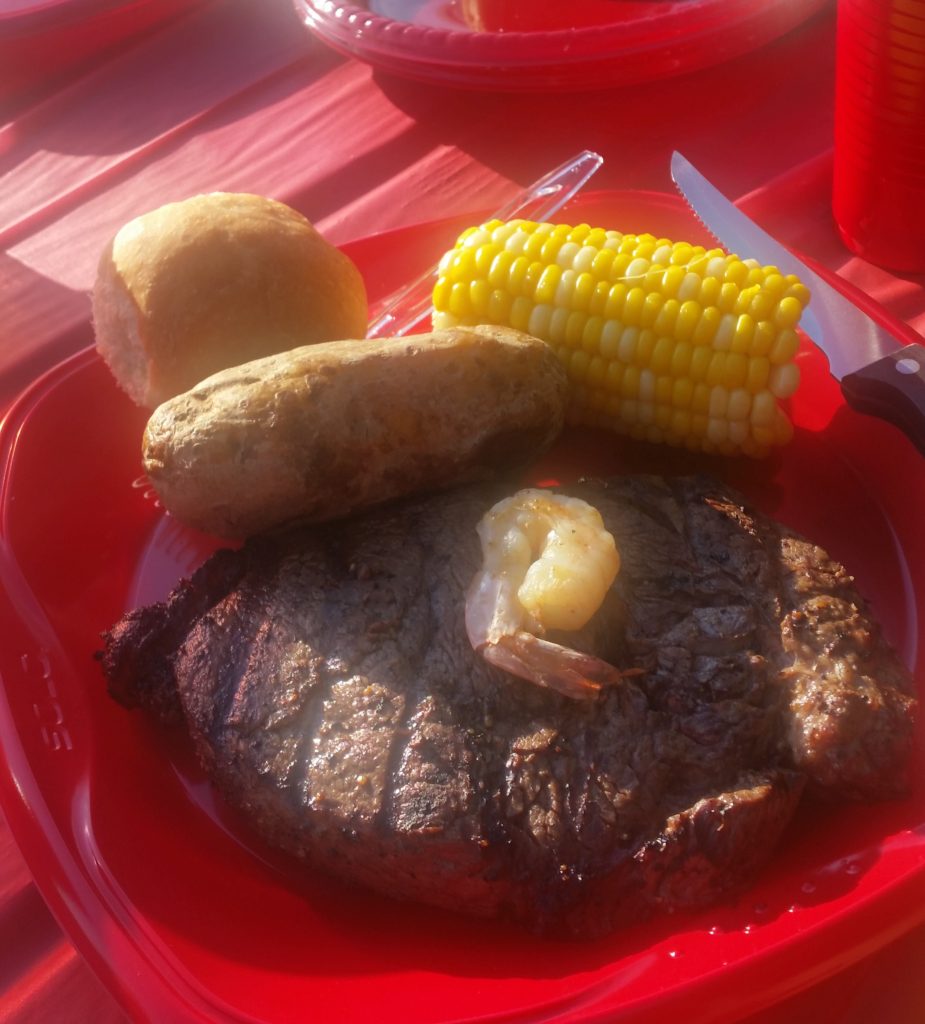 Dinner
---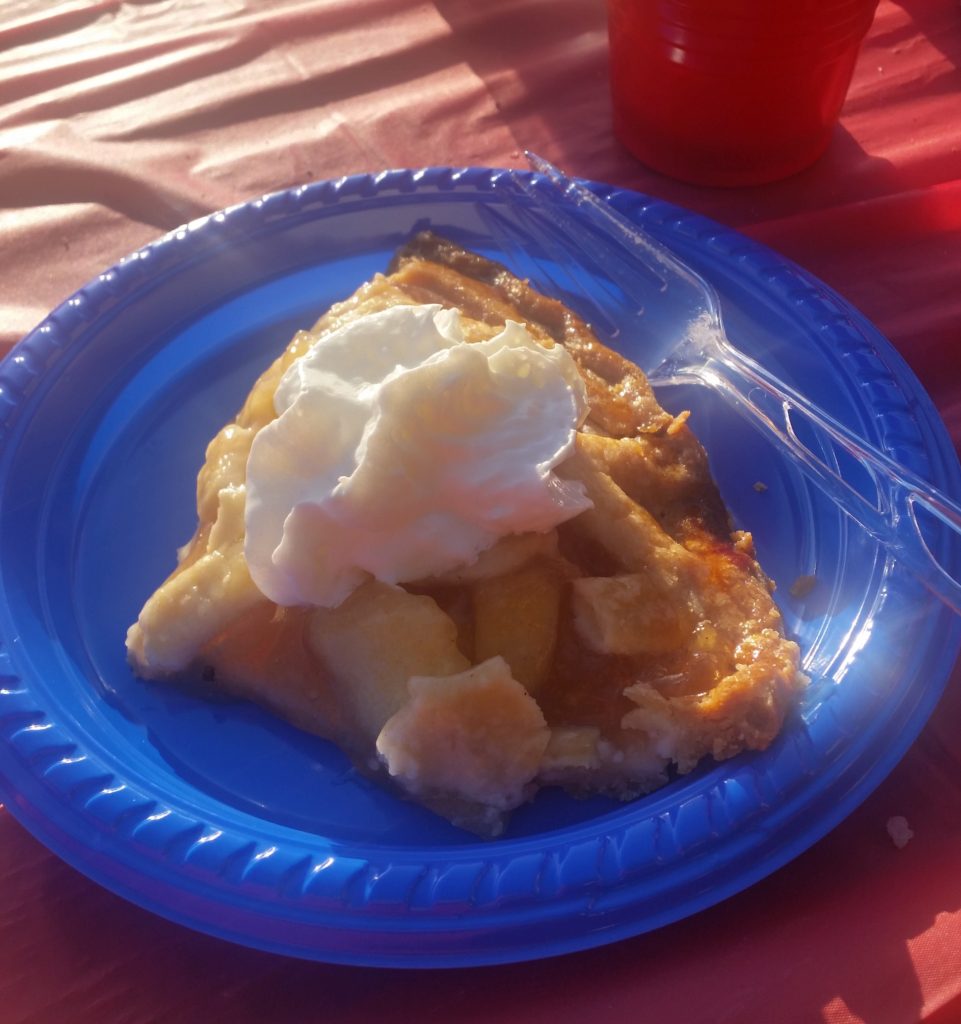 Dessert
---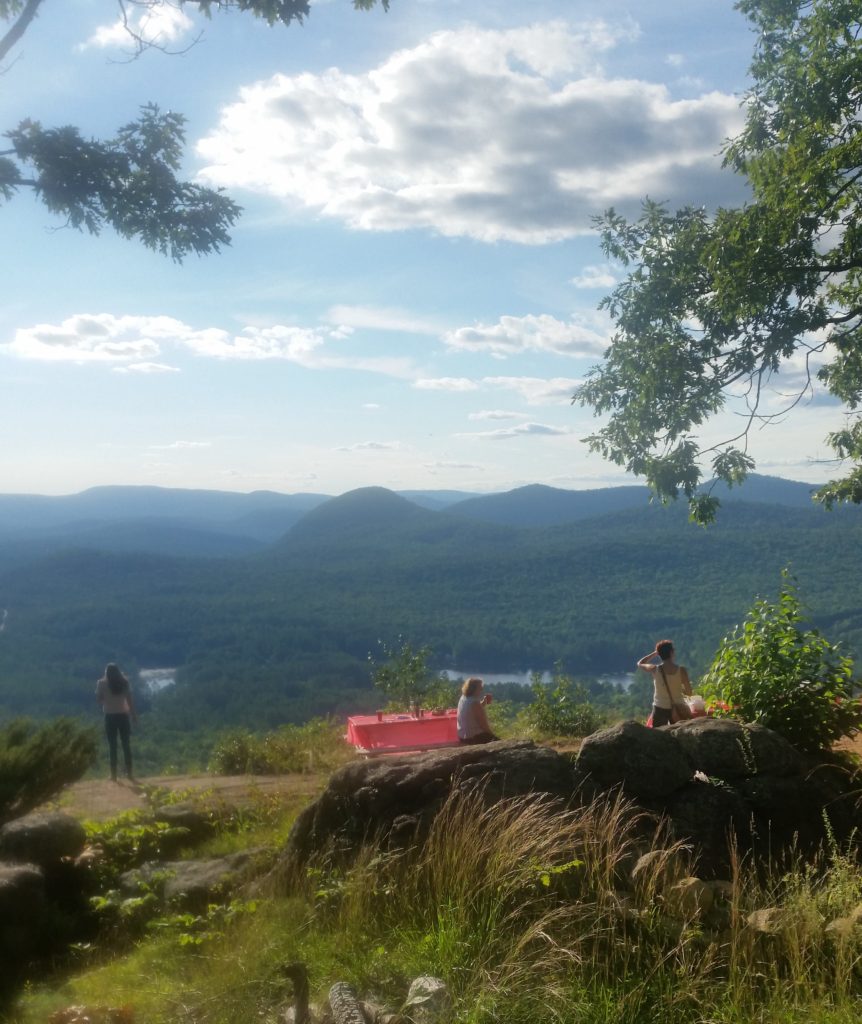 Dinner at Lake Luzerne
If you're in the

Lake Luzerne

area in Upstate New York, dinner on a mountain-top arranged by Bennett's Riding Stable is worth looking into.
---
Click here for updated GALLERY II