Ropa Vieja
Ropa Vieja translates to 'old clothes' in English. There's probably a good story that goes along with that, but I don't know it. I do know that ropa vieja is a hardy meat stew. The recipes for it vary a bit but basically, its shredded meat, peppers, tomatoes, and onions. It can be made with beef or pork.

Ingredients:
1 ½ – 2 lbs. flank steak cut along grain into 3-to-4-inch pieces
Salt and black pepper
4 tbsp. olive oil divided
3 bell sliced peppers – vary colors
1 large onion, thinly sliced
2 minced garlic cloves
1 tsp. ground cumin
2 bay leaves
1 – 15 oz. can crushed tomatoes
½ cup olives, cut in half
½ cup raisins
¼ cup drained capers
2 cups chicken stock
Sprinkle the meat with salt and pepper and let it come to room temperature. Heat 2 tablespoons of oil in a Dutch oven and brown the meat. Do it in batches and don't crowd the pan.

Remove the meat and add the remaining oil to the pot. Add the peppers, onion, garlic, cumin, and bay leaves. Cook for about 30 minutes until soft.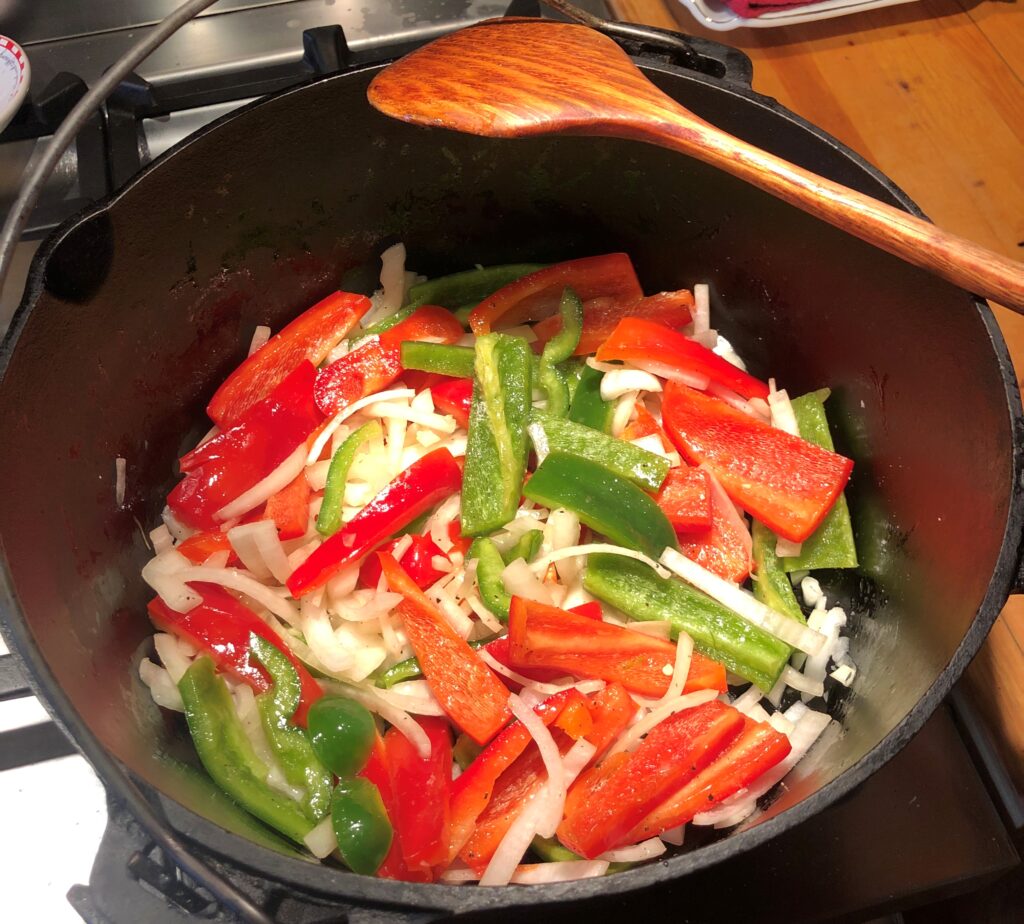 Now add the olives, raisins, capers, tomatoes and chicken stock. Bring to a boil, mix, and deglaze the pot.
Lower heat and simmer for 2 ½ hours. Shred the meat with 2 forks, stir everything together and simmer for another 30 minutes and serve with rice.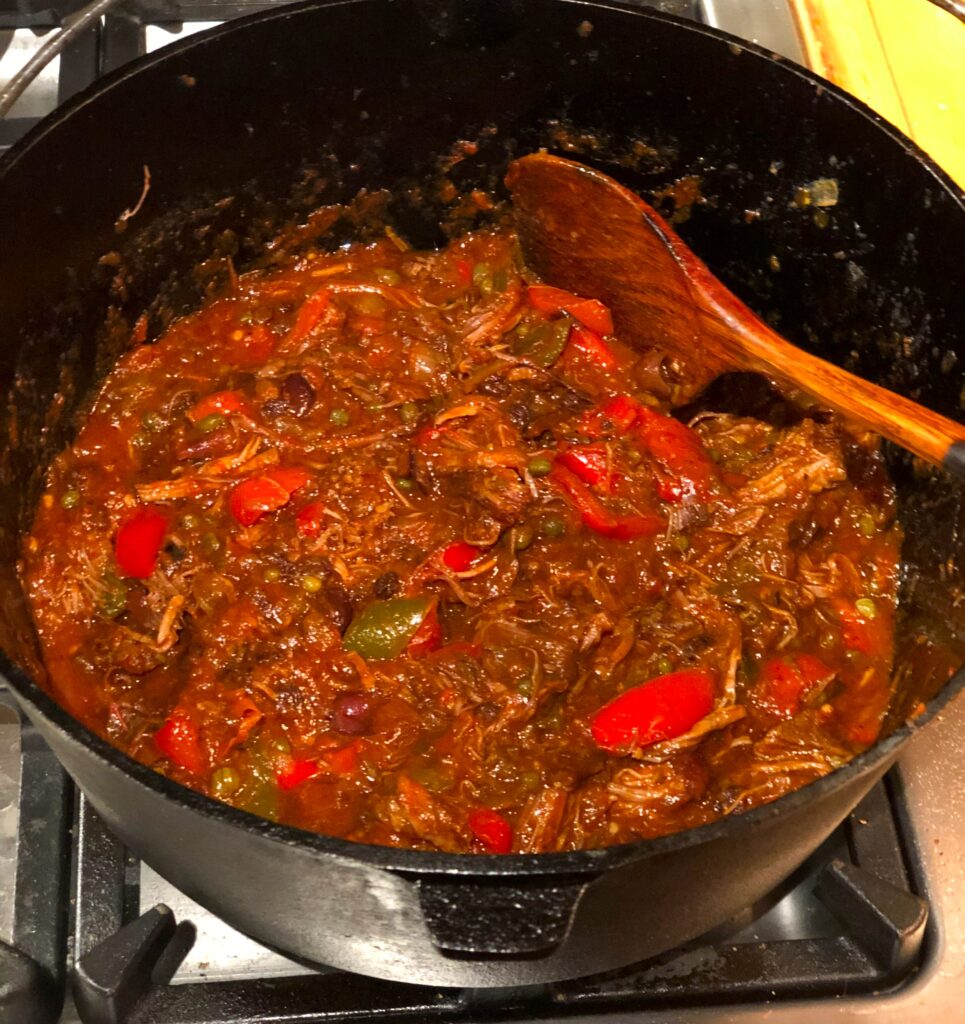 Like most stewed meats, ropa vieja is better left over the next day.
Click here for updated GALLERY
Portfolio and Yelp