Sausage and Chicken with Vinegar Peppers
I wish this dish had an interesting name. If I said, "Ma, what's for dinner." She'd say, "Sausage and chicken with vinegar peppers," so that's what I call it.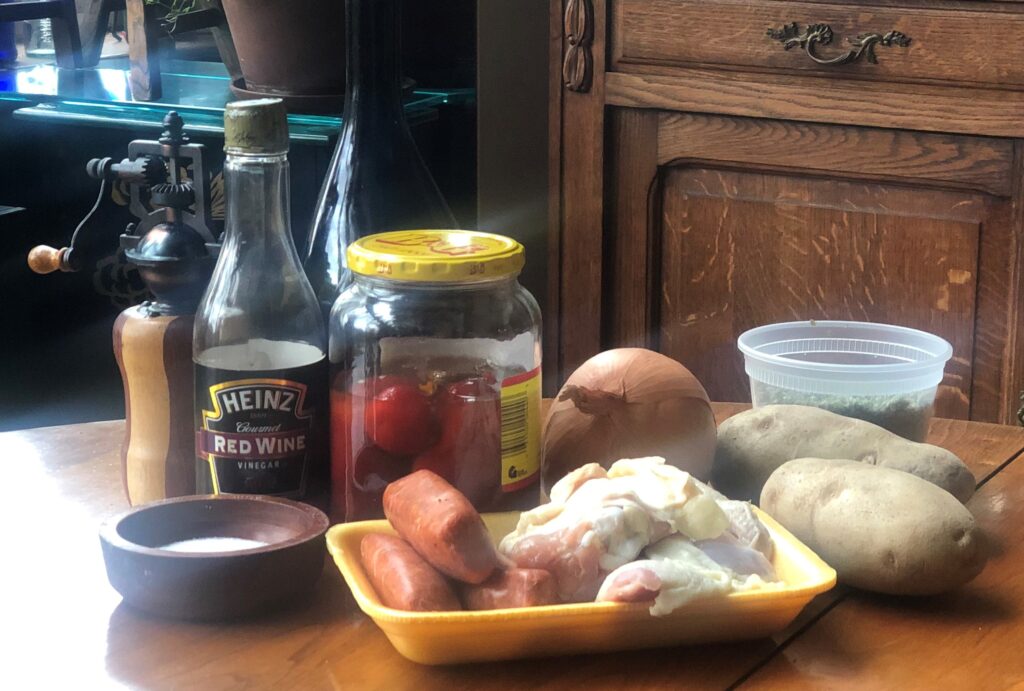 Ingredients:
Olive oil for frying
½ lb. Italian sausage (about 3) cut into pieces
½ lb. skinless/boneless chicken thighs (about 3) cut into pieces
2 Idaho potatoes cut into half inch half moons
1 onion cut into wedges
1 cup of sliced vinegar peppers (sweet or hot)
¼ cup red wine vinegar
¼ cup liquid from the pepper jar
½ teaspoon thyme
Salt and black pepper to taste.
Bring chicken and sausage to room temperature and season the chicken with salt and black pepper. Fry the meat in olive oil in a large frying pan over medium heat until browned. Don't crowd the pan or the meat with steam instead of brown. Remove and set aside. Fry the potatoes using more oil if necessary. Season, remove from the pan when almost done and set aside.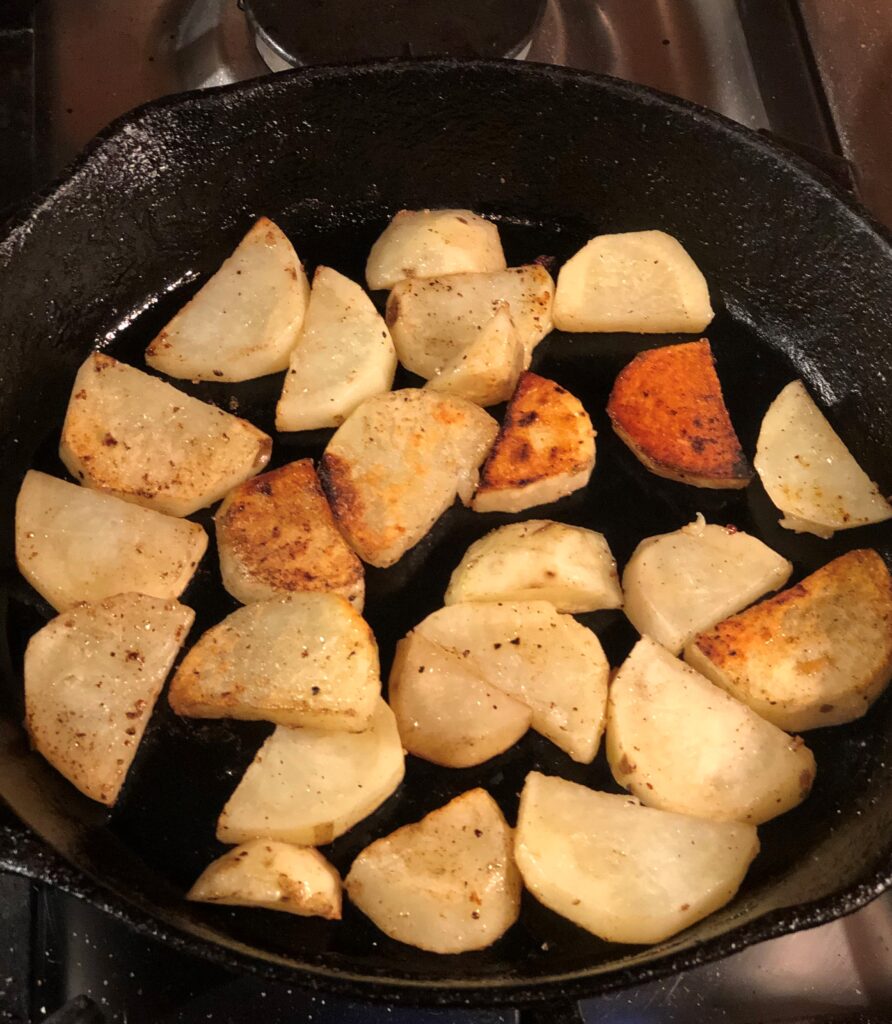 Fry meat and potatoes in batches so they brown and don't steam.

Fry the onions and when they start to brown, add the peppers. Add a half cup of water and deglaze the pan. Return the potatoes and then the sausage and chicken on top. Pour in the vinegar and pepper liquid, sprinkle on the thyme and cover and cook for 10 minutes on medium heat.
Click here for updated GALLERY
Portfolio and Yelp