Roasted Pumpkin
Whenever I see a pumpkin I think of Halloween and Thanksgiving. I wouldn't normally think of Venice. I have a friend who spent some time there who told me that pumpkin (zucca in Italian) is a common ingredient in Venetian cuisine. He's had it pureed in soup, with pasta, and as a side with meat or fish. Simple roasted pumpkin is even available from street vendors.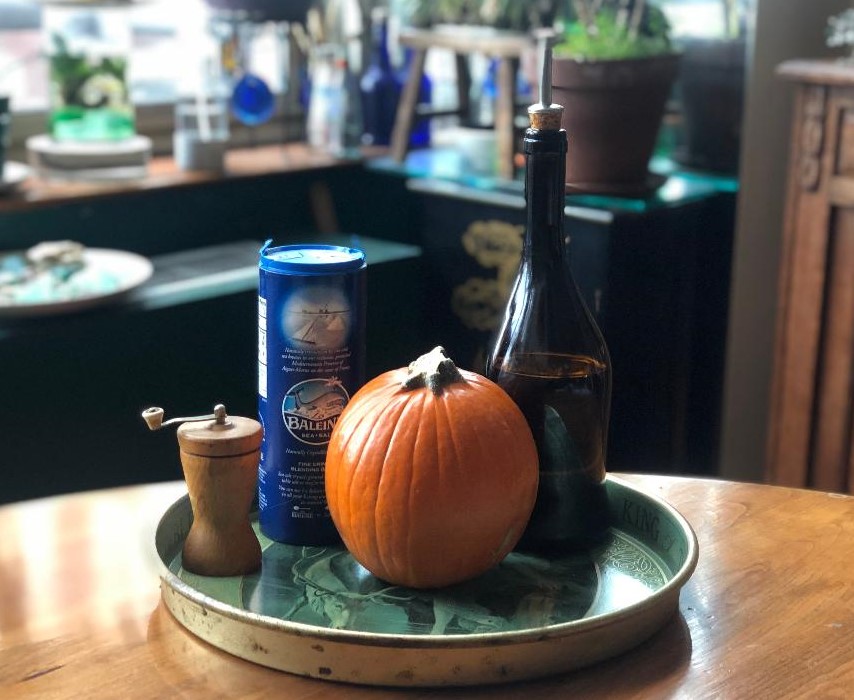 Ingredients:
1 pumpkin about the size of a cantaloupe
½ tsp. salt
A few sprinkles of nutmeg
3 tbsp. olive oil
Preheat the oven to 400o.
Wash the pumpkin and cut off the top and bottom. Pull out the seeds * and scrape out the fibers using the edge of a spoon or a melon baller. Cut the pumpkin in 1 inch wide slices.
Toss the slices in a bowl with the salt, nutmeg, and oil. Place them in a baking pan skin side down and roast for 25 minutes. Serve plain or as a side dish. You can eat the skin.
* If you like you can also roast the seeds. Mix 1 cup of rinsed and dried seeds with 2 tsp. melted butter and a dash of salt. Place them in a single layer on a baking pan and roast at 300o  for 45 minutes  or until golden brown stirring occasionally.

Click here for updated GALLERY
Portfolio and Yelp