Spring Shabu-Shabu
There's an interesting restaurant in Flushing, Queens, New York. It's called Spring Shabu-Shabu. Webster's definition of shabu is –

a Japanese dish consisting of thinly sliced beef and vegetables cooked briefly in simmering broth at the table.
From Spring Shabu-Shabu's website:
"A Japanese-style hot pot, shabu-shabu is a fun and healthy interactive dining experience. Thinly sliced meat or assorted seafood items along with various vegetables, fishcake, and noodles are cooked in a simmering broth in individual pots at the table. The term shabu-shabu is an onomatopoeia, which is derived from the "swish-swish" sound made when the meat is quickly brushed back and forth through the broth to cook."
There are individual pots built into your table. You control the heat level and have a choice of 5 different types of broth that you cook you meal in.


You order different kinds of meat or fish that is brought to your table and then help yourself to various noodles, vegetables, and dipping sauces.
---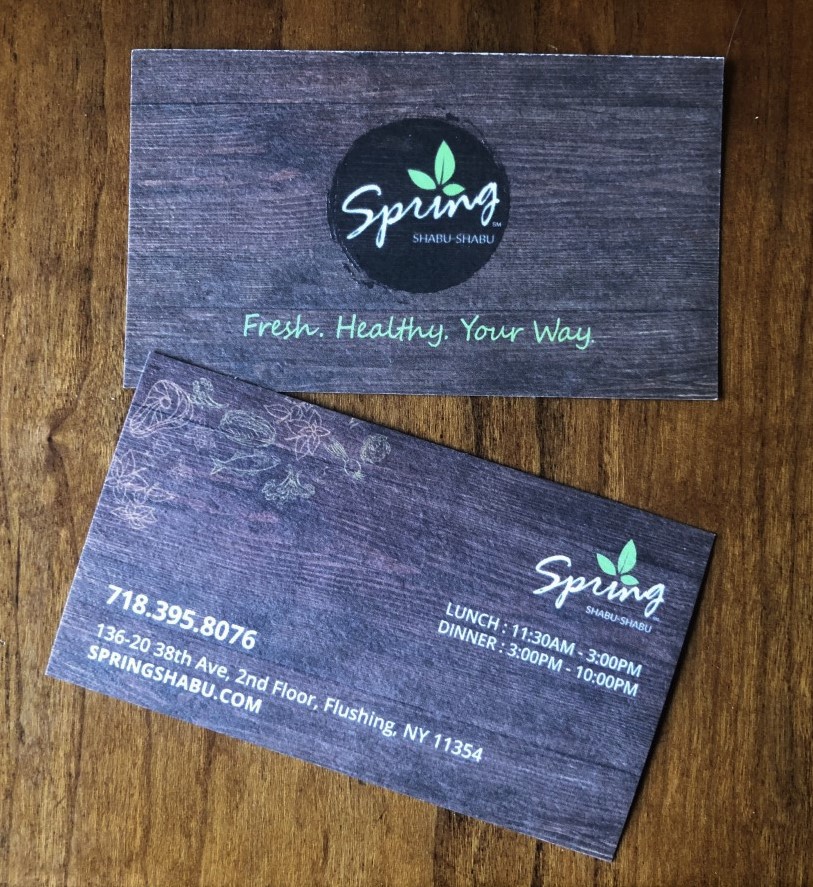 Click here for updated GALLERY III