Michele's Breaded Deep Fried Gamberetto
Michele was the chef at my Uncle Charlie's restaurant, The Fisherman's Wharf. This was one of my favorites.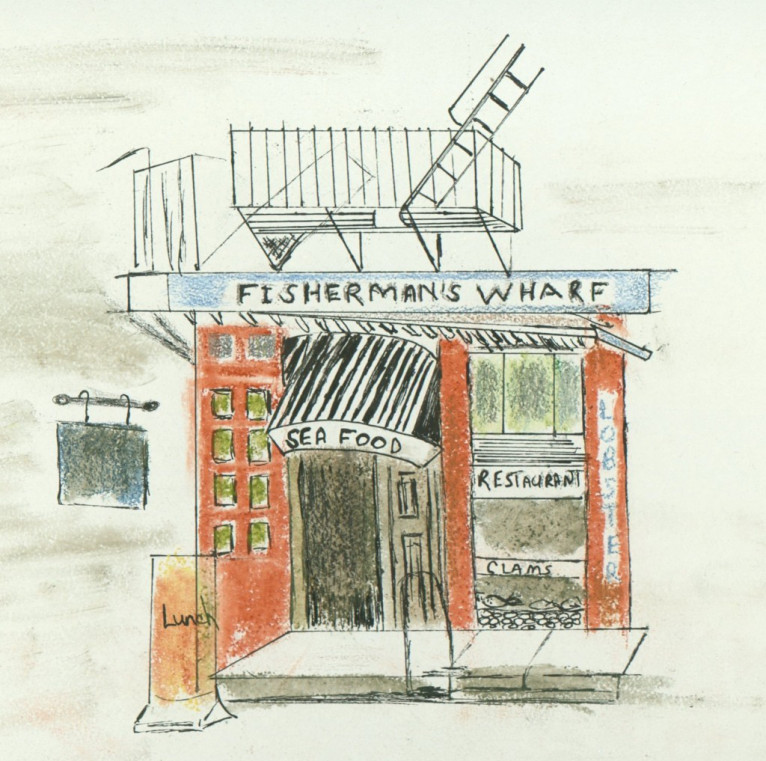 ---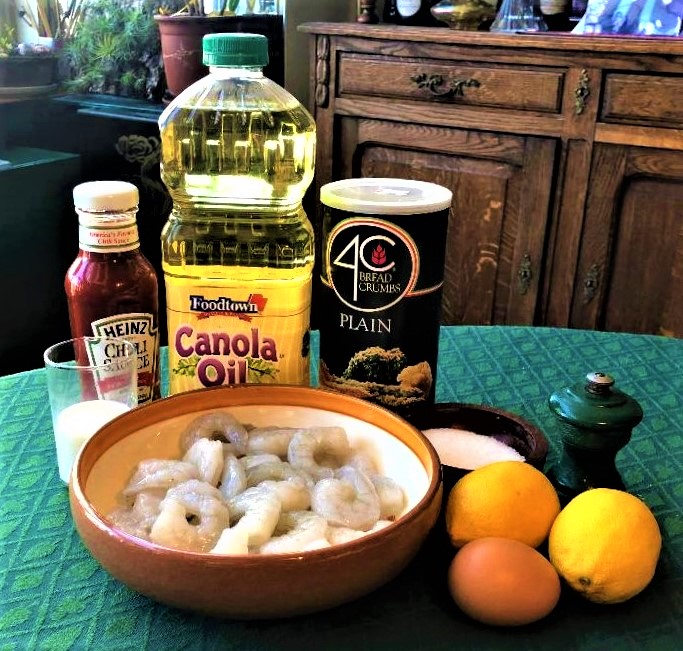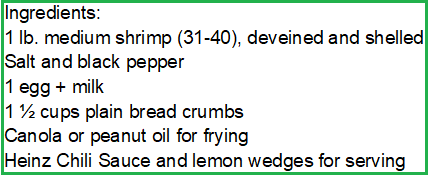 Rinse the shrimp and blot them dry. Season with salt and pepper. Beat the egg with about two tablespoons of the milk. Dip the shrimp into the egg wash and drip off any excess. Coat with the breadcrumbs and place on a rack for 30 minutes.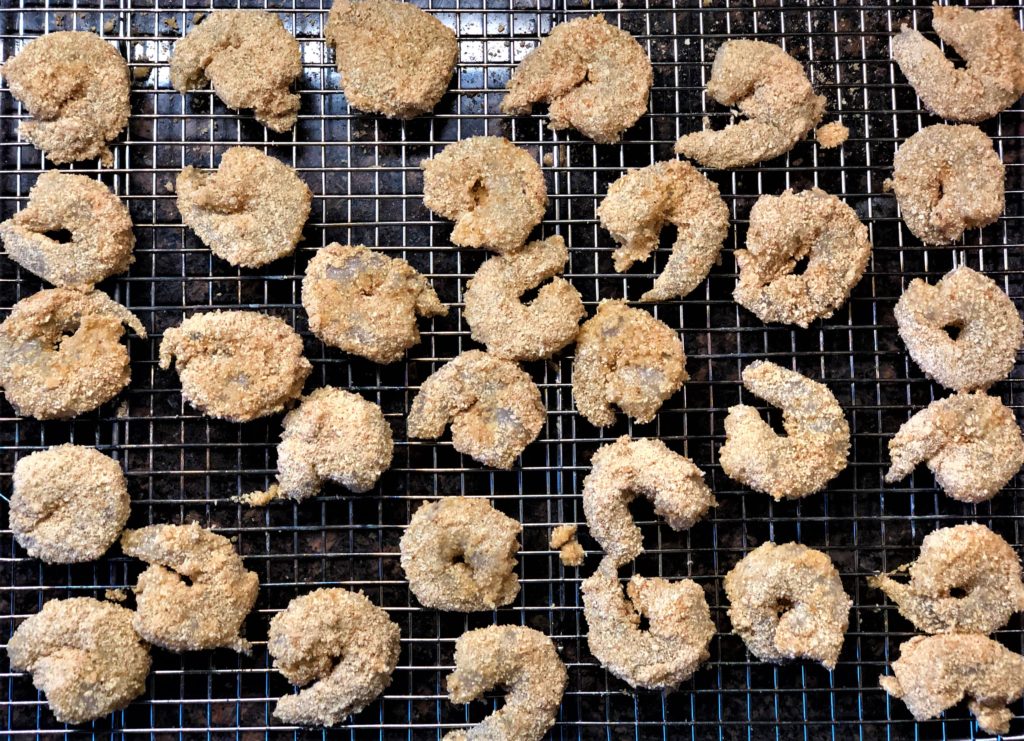 Heat the oil to 375o. If you don't have a thermometer, drop a few breadcrumbs in the oil, and if it sizzles, it's hot enough. Deep fry until golden.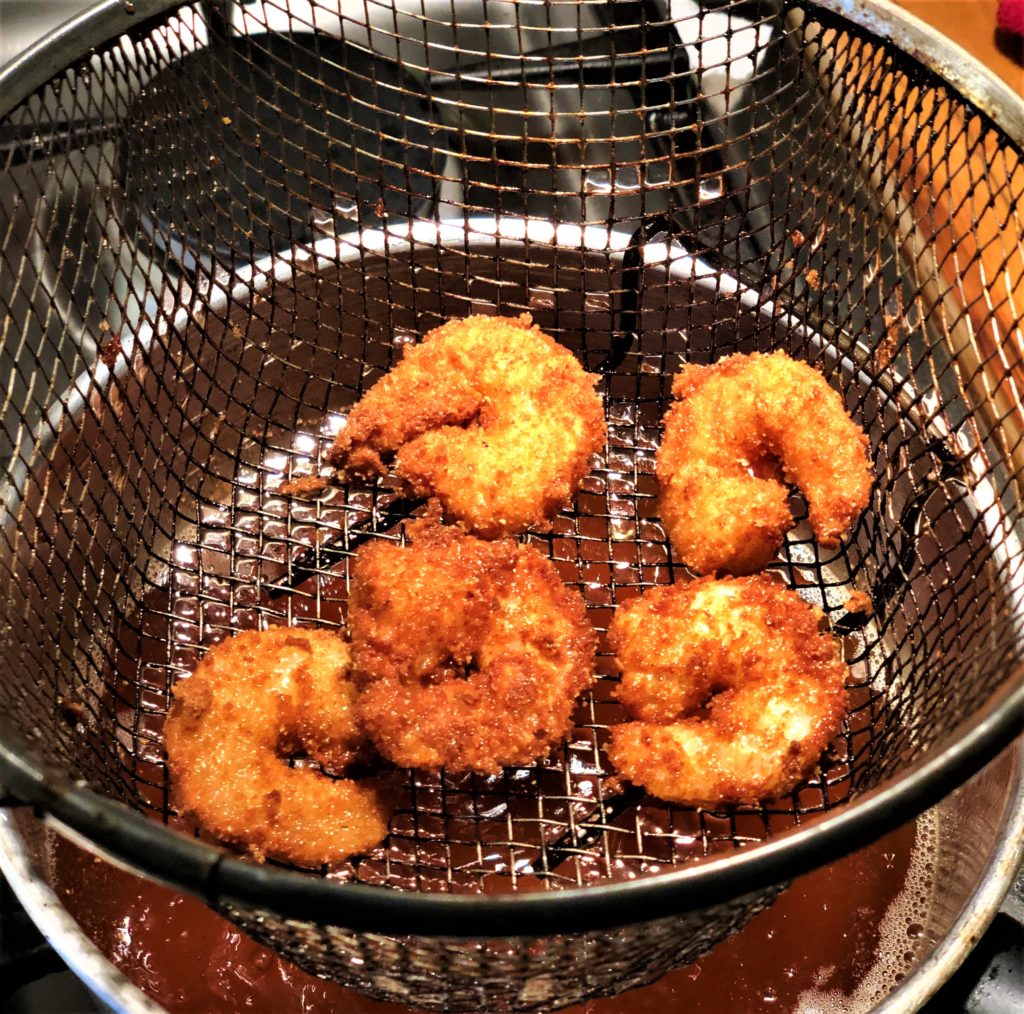 Serve with lemon wedges and Heinz Chili Sauce on the side.

Click here for updated GALLERY II