Still Life with Dead Game by Frans Snyders 1579-1657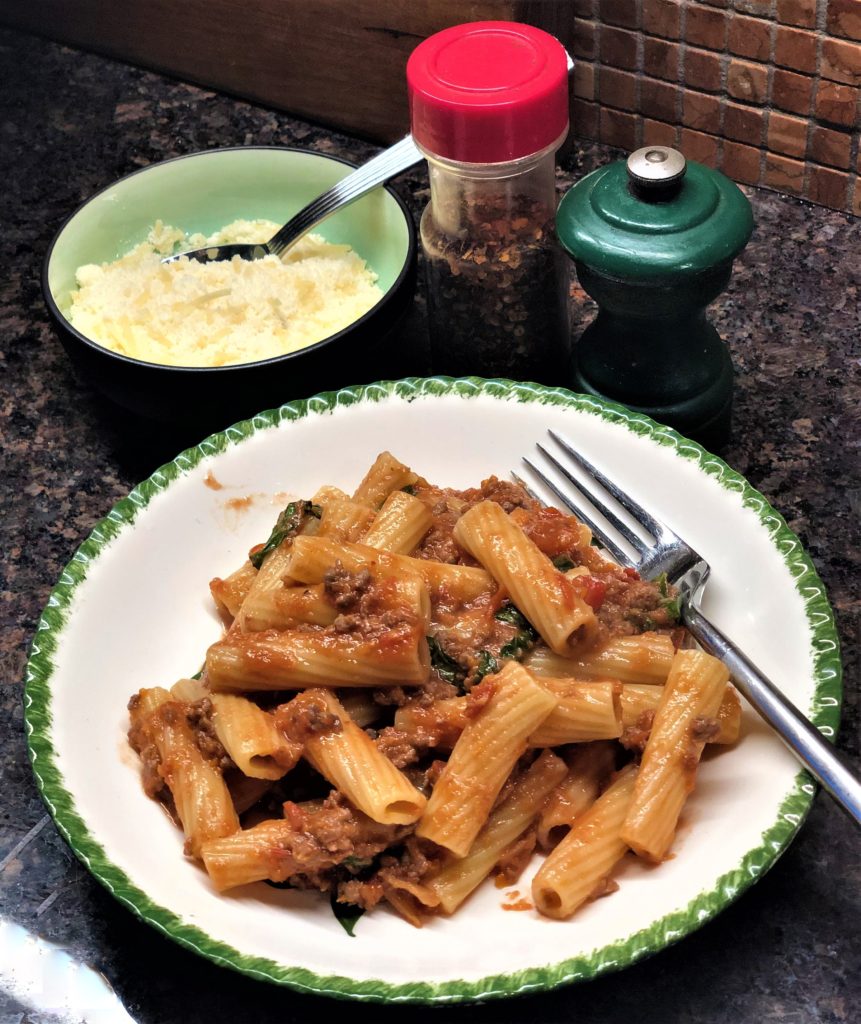 Venison Ragu
My friend Susan gave me some ground venison for my birthday. This is the first recipe I tried with it. Venison ragu is a hardy winter dish. If you can't get venison use pork. If you do use pork, you can leave out the duck fat. That's only necessary with lean venison.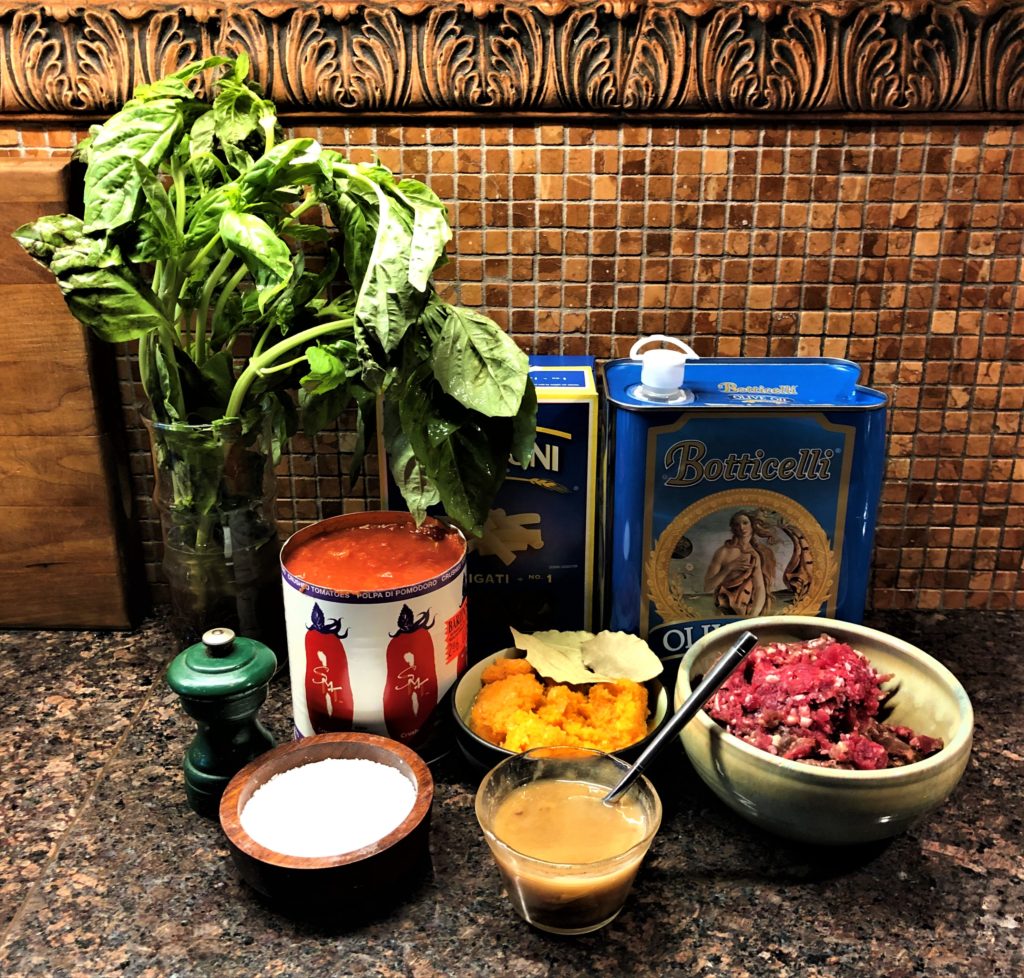 Ingredients:
1 cup Italian trinity
¼ cup olive oil
2 tbsp. duck fat
1 lb. ground venison
28 oz can crushed tomatoes
3 bay leaves
15 basil leaves cut chiffonade
salt and black pepper
1 lb. short pasta
Sweat one cup of trinity in oil, then add 2 tablespoons of duck fat and lightly brown the venison. Add the crushed tomatoes and bay leaves and simmer for 20 minutes. Add the basil to the sauce and simmer for another 10 minutes while the pasta is cooking.
When the pasta is almost done drain and add it to the sauce to finish cooking. If the sauce is too dry add some pasta water. Serve with optional grated cheese.
Click here for updated GALLERY II