A view of Mount Vesuvius on the way to Ravello
Ravello and the Rufolo Gardens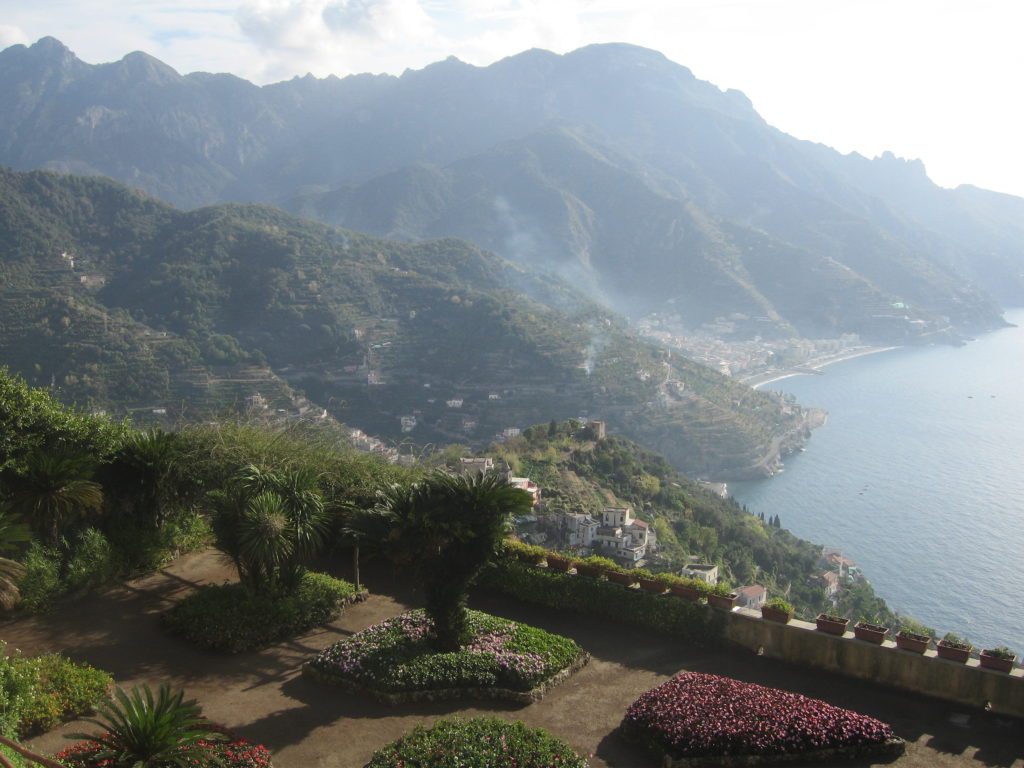 A beautiful town on the Amalfi coast, so beautiful that it's a UNESCO world heritage site.
If you go to the Amalfi Coast we highly recommend the following;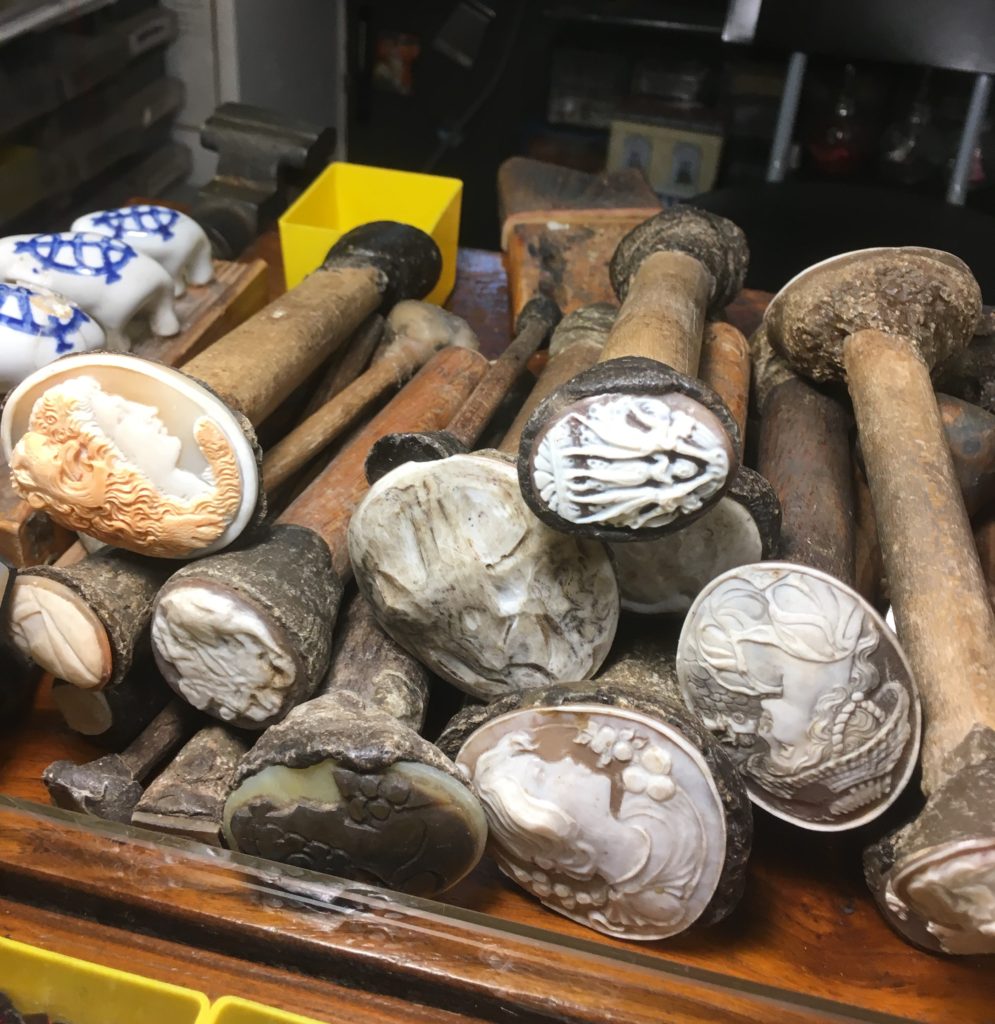 Ravello is a center for cameo making.
---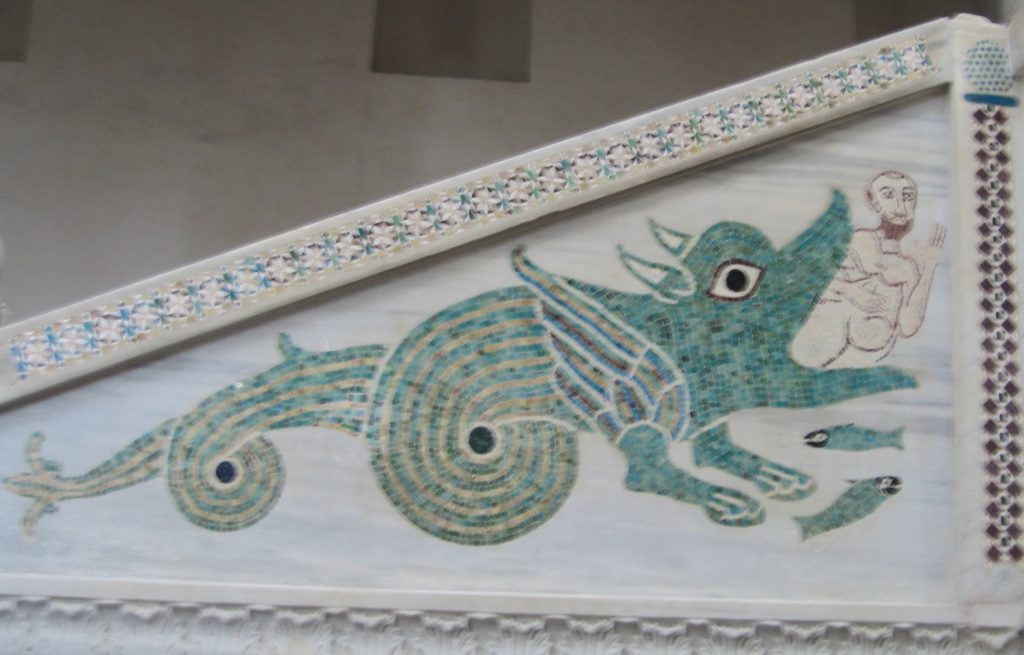 Some early Christain iconography.
---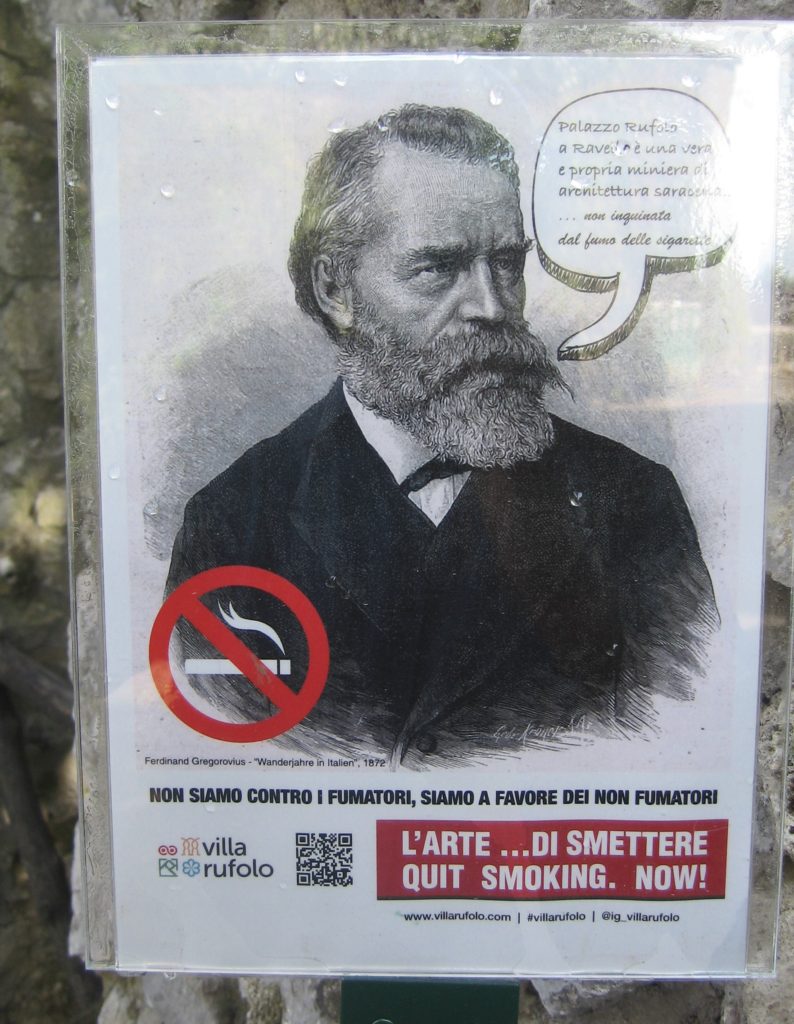 What we all considered a very classy no smoking sign.
---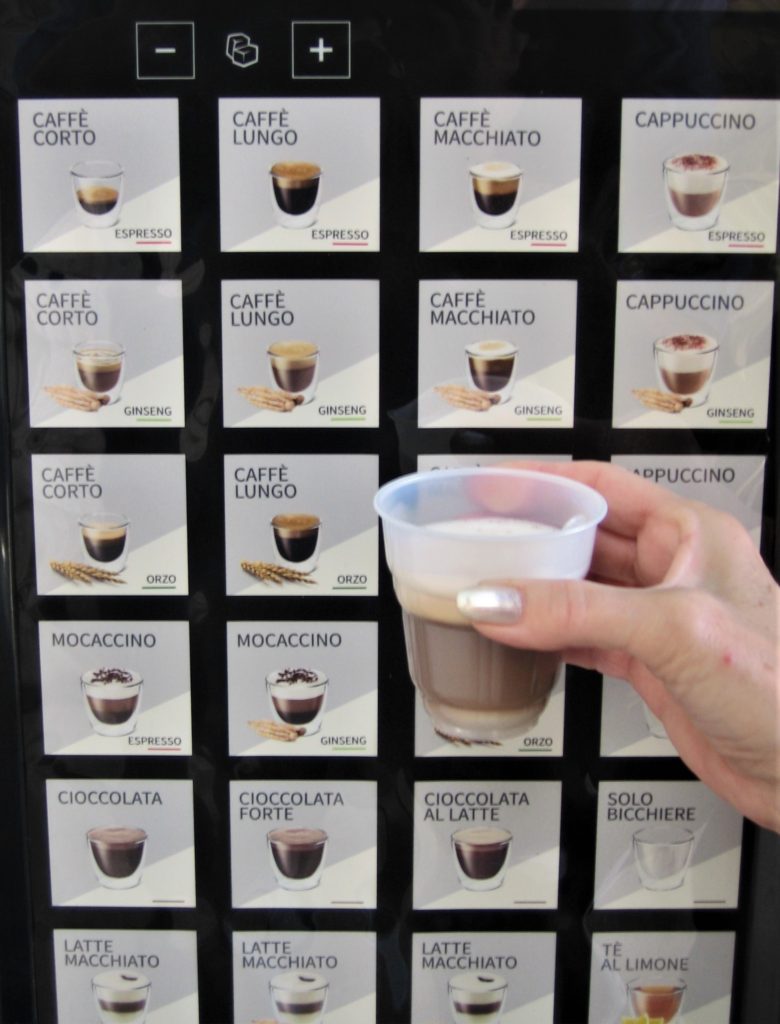 The best coffee vending machine I ever came across – excellent espresso.
---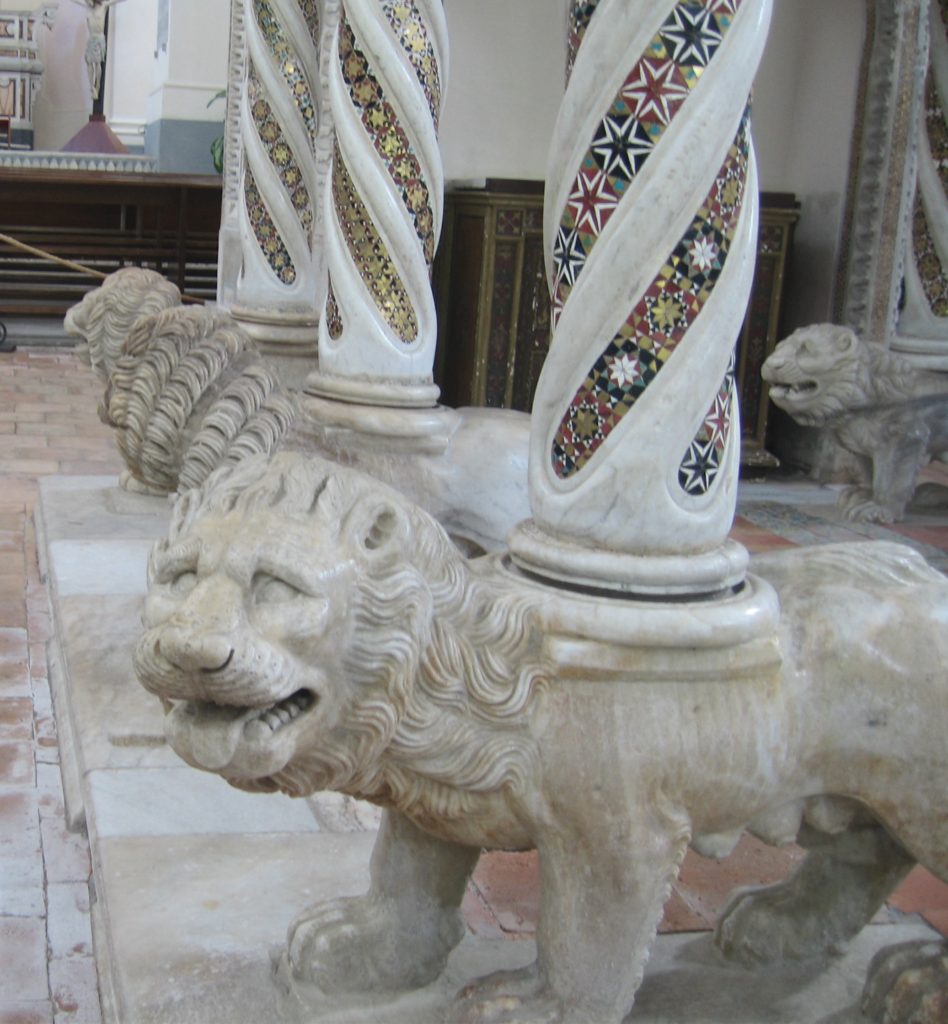 Templar lions
---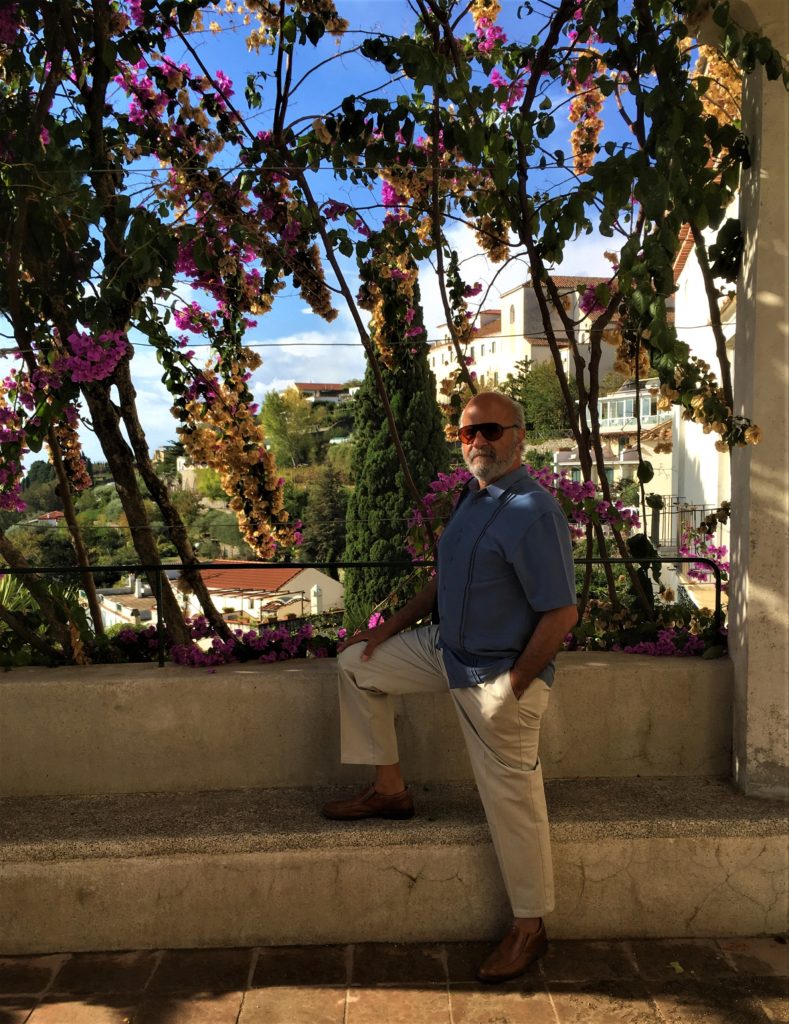 Posed by Bridget in the Villa Rufolo Gardens
---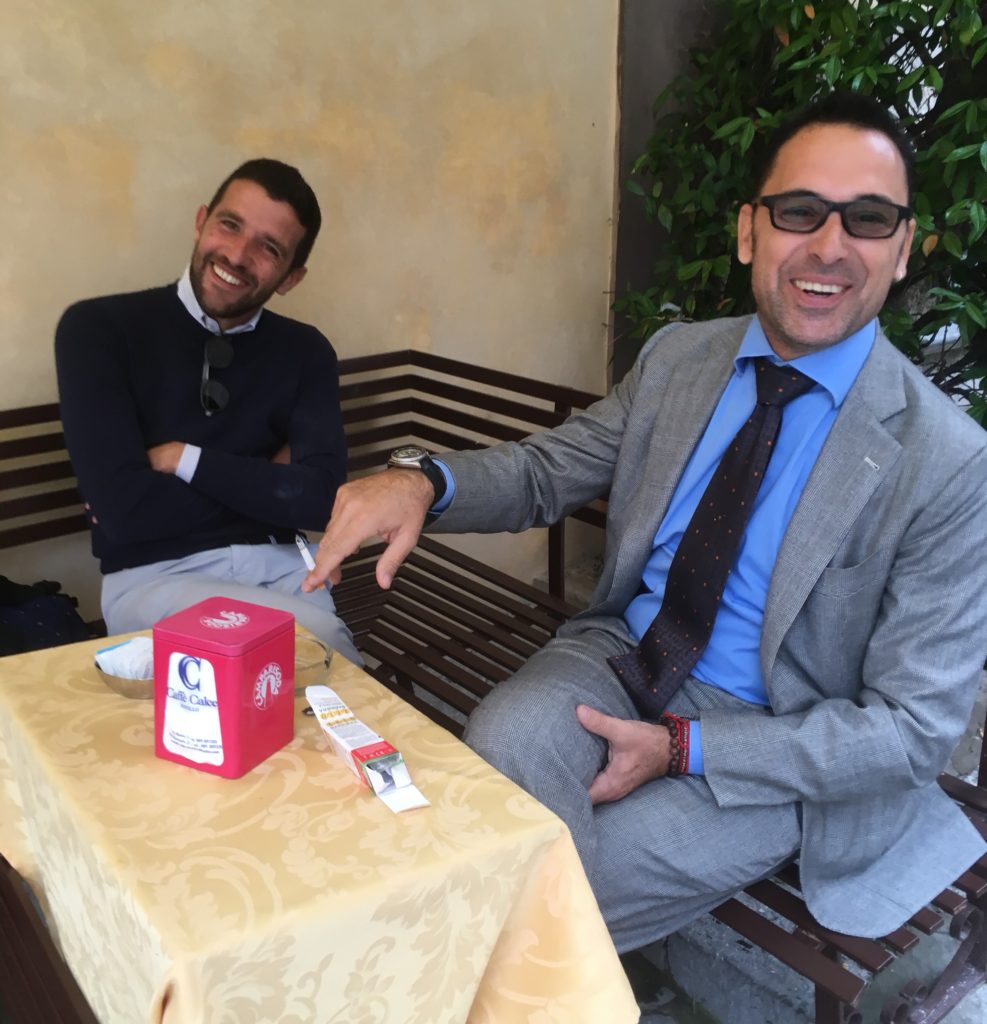 Emanuele and Vincenzo 
---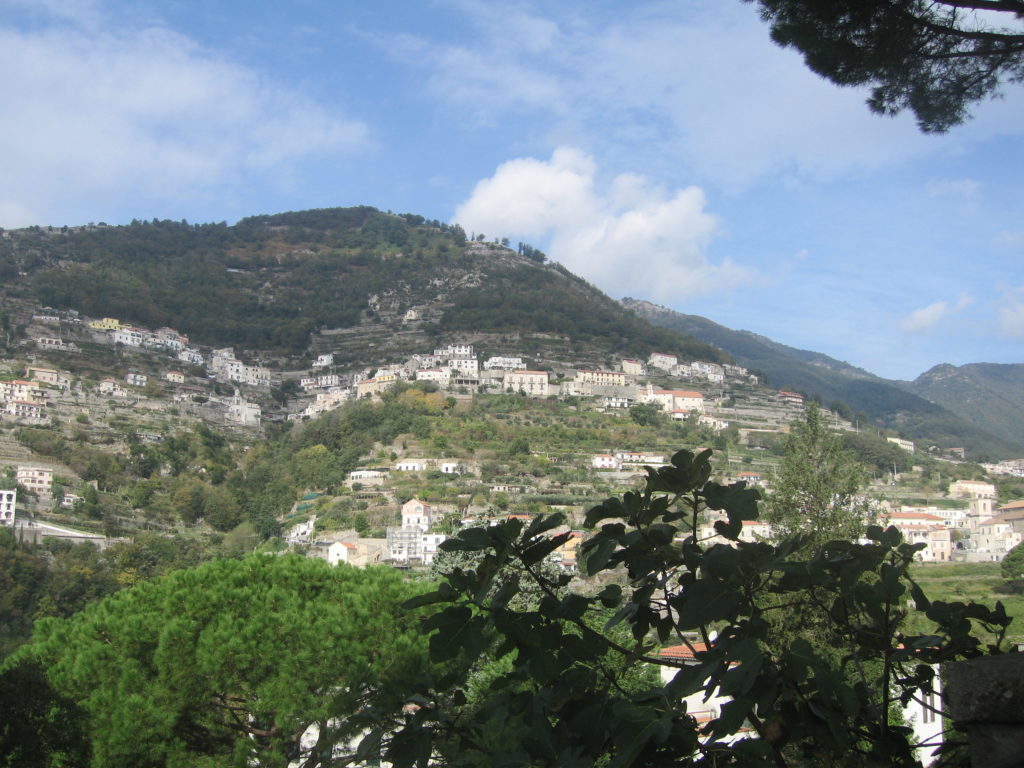 The Town of Ravello extends up the side of the mountain.
---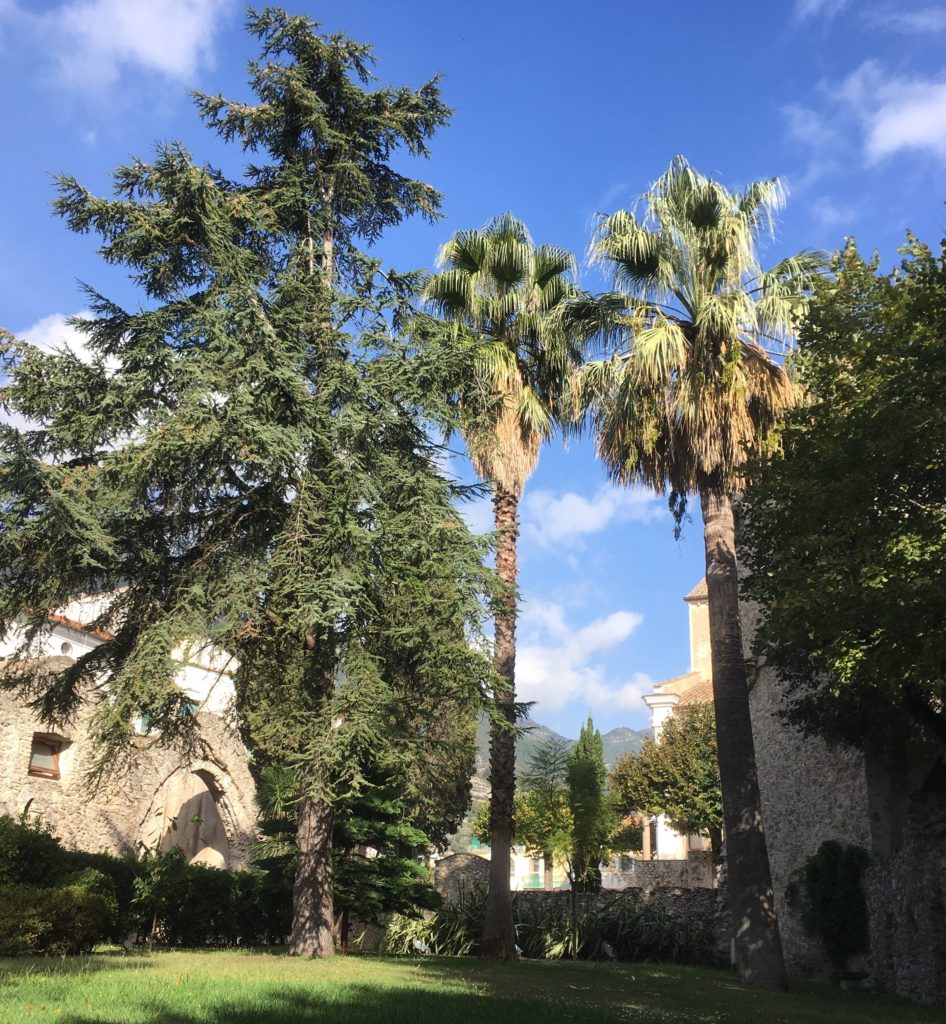 Villa Rufolo Gardens
---
---
Click here for updated GALLERY II