In the Alburni Mountains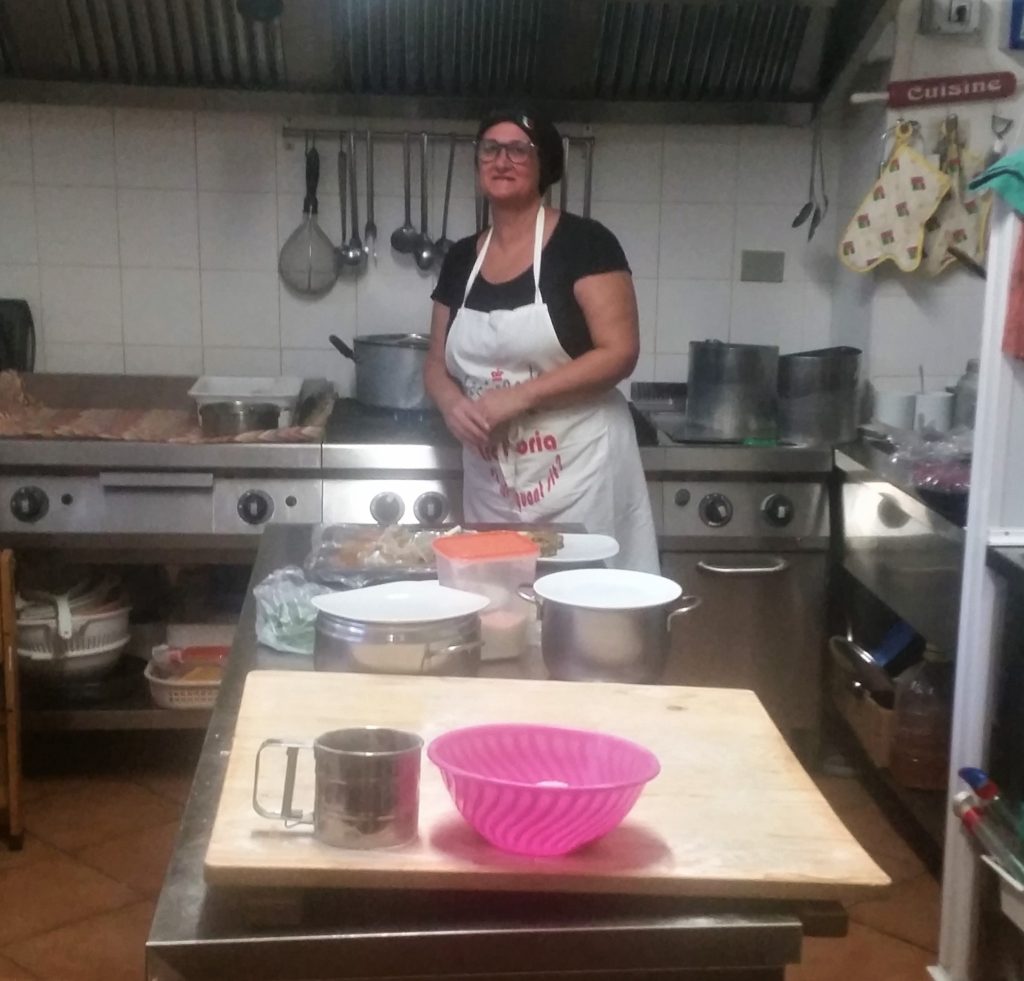 A Chili-Olive Oil Infusion
Un'infusione di olio di peperoncino rosso
After our visit to Terranova, we went to Sicignano degli Alburni to find someplace for lunch. A local guy recommended a trattoria in nearby Scorzo called Si Ma Quant Sit? Every meal we had in Italy was excellent but that two hour lunch at Si Ma Quant Sit? was the best. And we just found it by a lucky accident.
Dopo la nostra visita a Terranova, siamo andati a Sicignano degli Alburni per trovare un posto per il pranzo. Un ragazzo del luogo ha consigliato una trattoria nel vicino Scorzo chiamato Si Ma Quant Sit? Ogni pasto che abbiamo fatto in Italia è stato eccellente, ma quel pranzo di due ore al Si Ma Quant Sit? era il migliore. E l'abbiamo appena trovato per un fortunato incidente.

The menu was on a board on the table listing antipasti, pasta, and prima piatto. We started with the antipasto – some local cheese, prosciutto, capicola, and soprasade. We thought that would be it, but the owner, Raffale kept coming to our table adding things to our dishes – frittata, eggplant parmigiana, eggplant in vinegar, and on and on.
Il menu era su una tavola sul tavolo che elenca antipasti, pasta e prima piatto. Abbiamo iniziato con l'antipasto – alcuni formaggi e prosciutto locale, capicola e soprasade. Pensavamo che sarebbe stato il proprietario, ma Raffale ha continuato a venire al nostro tavolo aggiungendo cose ai nostri piatti – frittata, parmigiana di melanzane, melanzane in aceto e così via.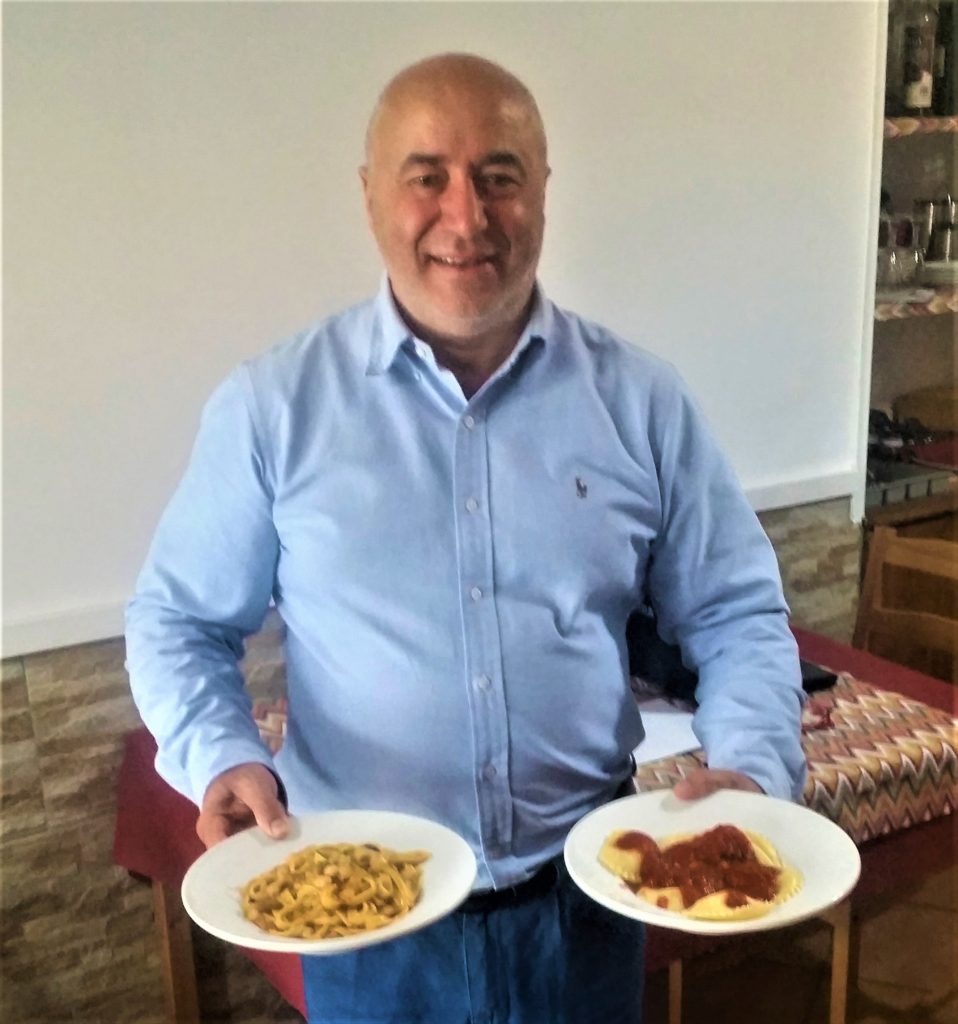 We were afraid we wouldn't be able to eat the pasta course but we did.
---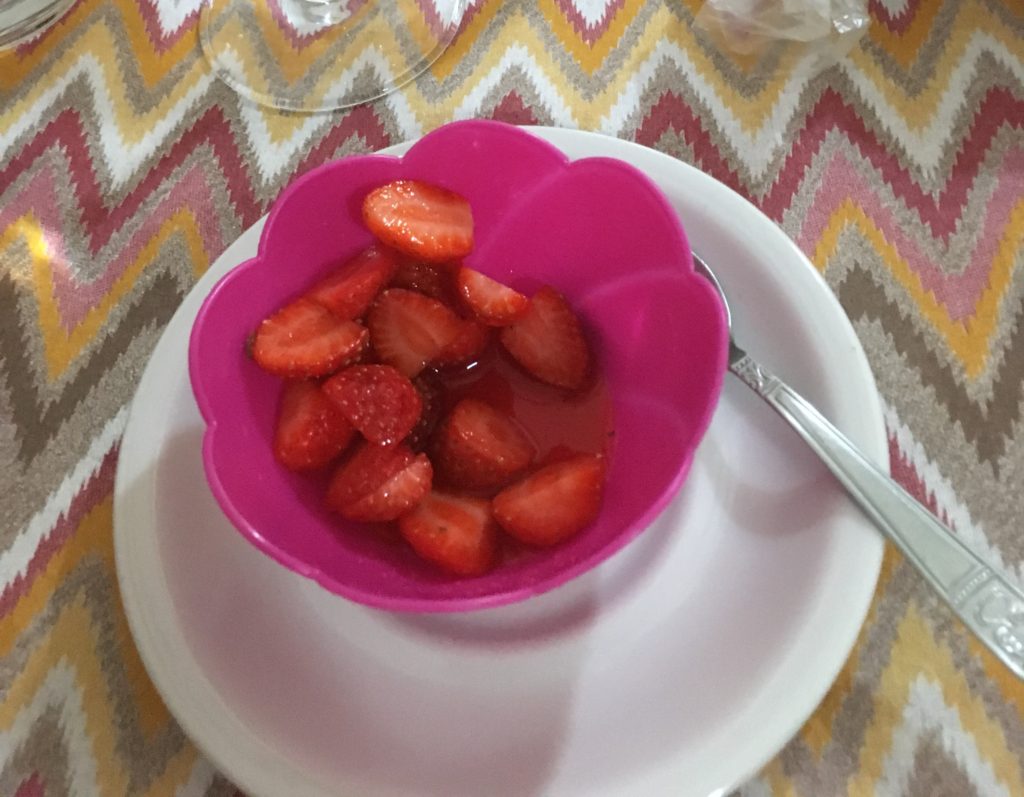 We said we were too full for dessert but Lucia gave us some strawberries in wine anyway.
---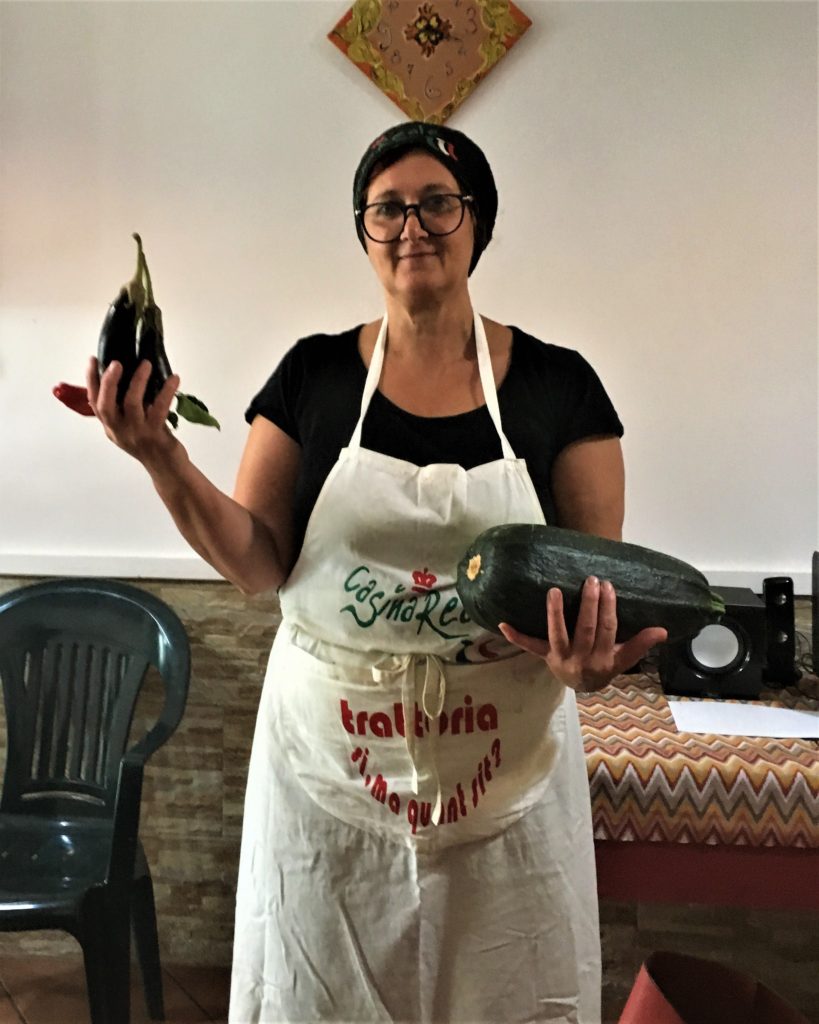 From Lucia's garden
---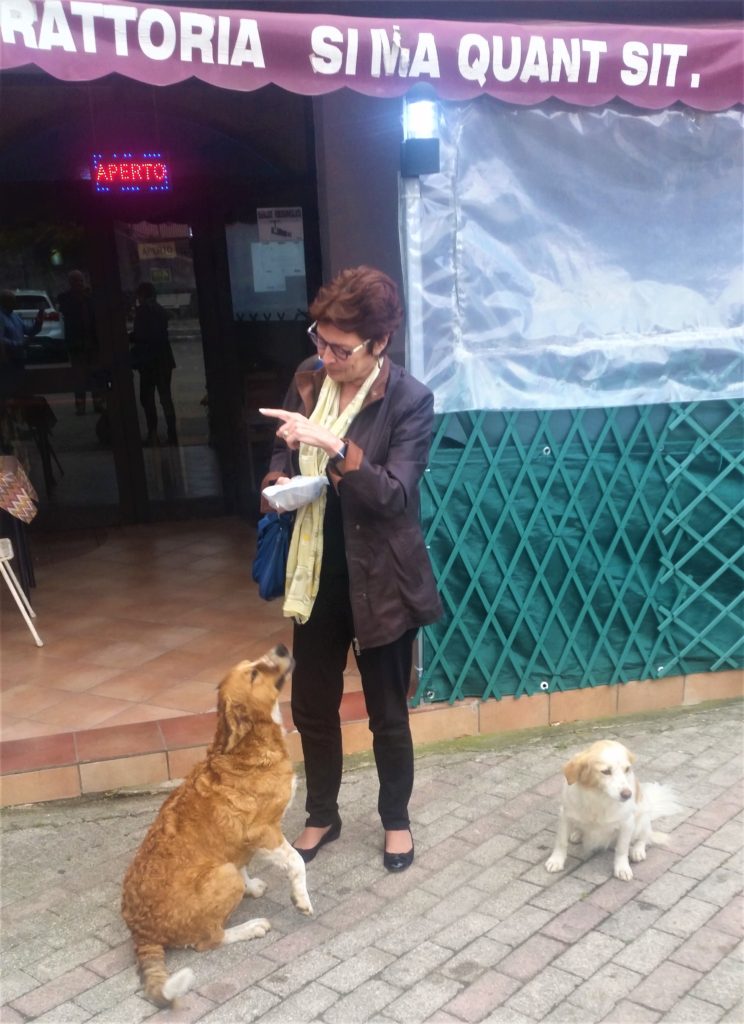 Raffale's dogs wanted Bridget's doggie bag.
---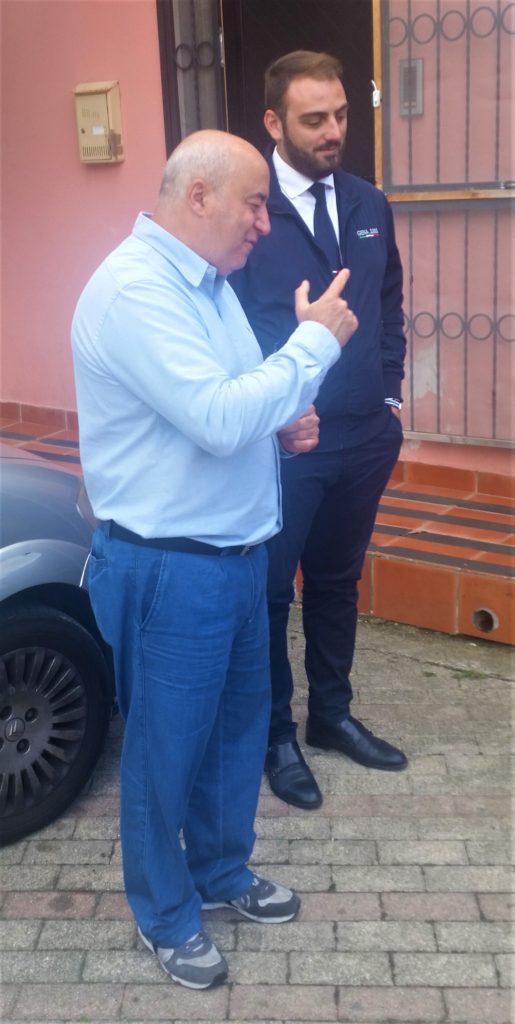 Raffele and Simone
---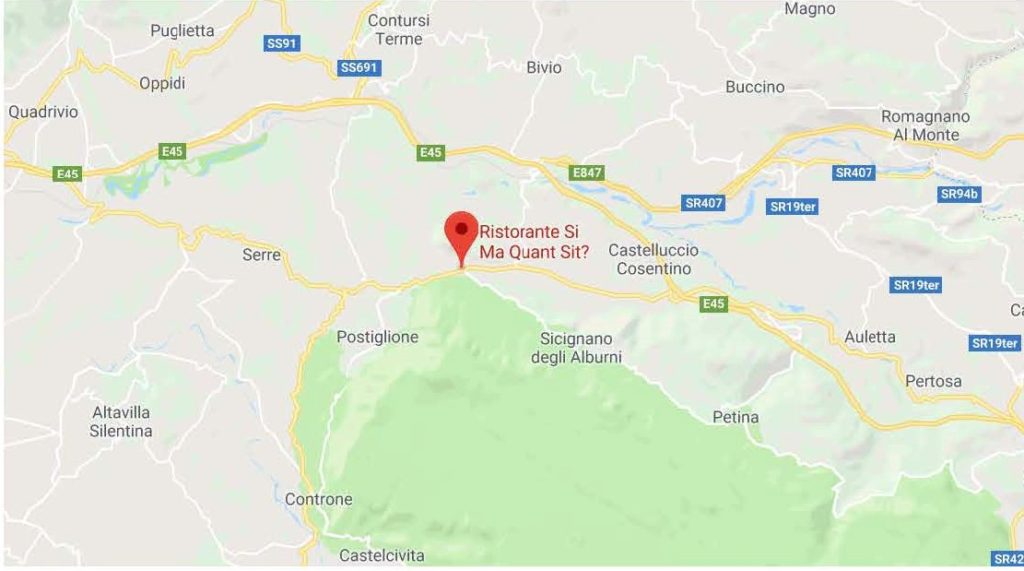 ---
Chili-Olive Oil Infusion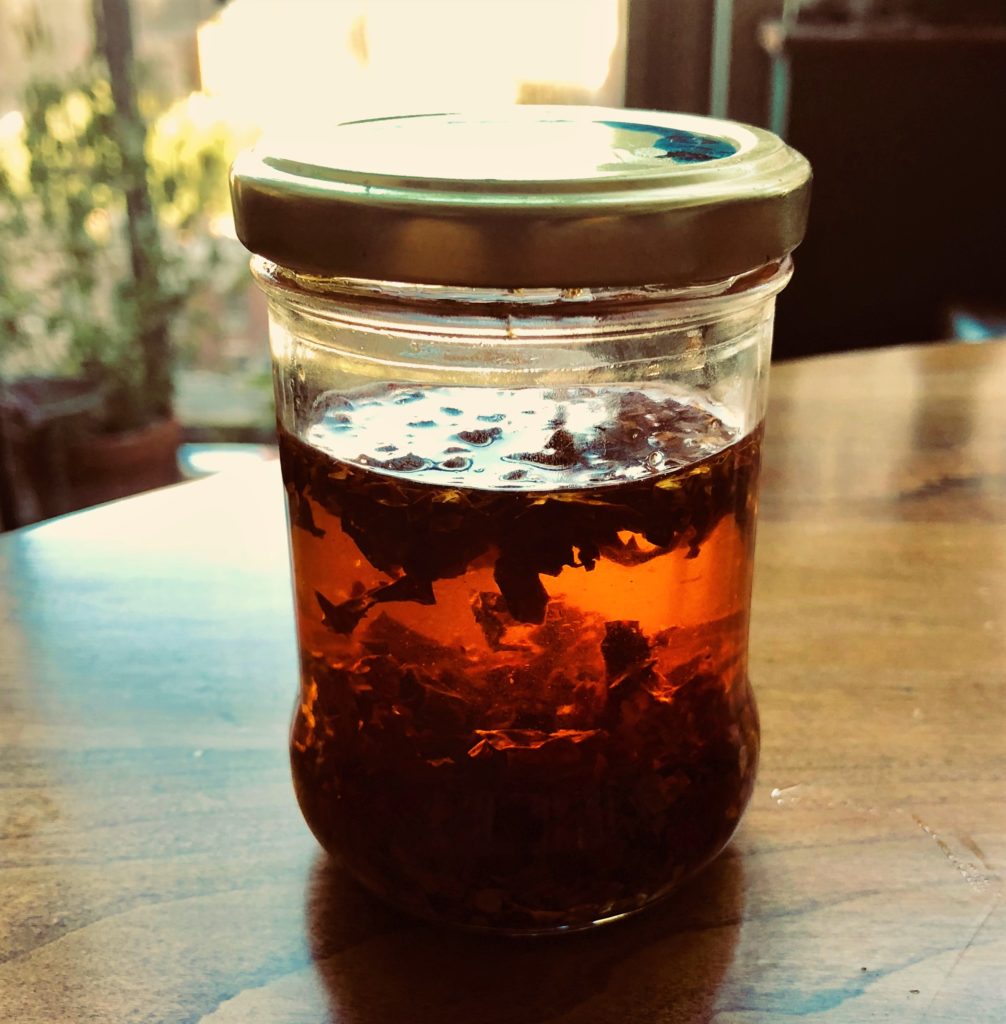 Raffale asked if I wanted some pepper for my pasta. He put a little jar of olive oil infused with dried chili on the table. It wasn't just spicy, it had a distinct pepper taste. I asked how it was made. He gave me some to take home and got Lucia from the kitchen and she explained.
Raffale mi ha chiesto se volevo del pepe per la mia pasta. Mise sul tavolo un vasetto di olio d'oliva infuso con peperoncino secco. Non era solo piccante, aveva un sapore di pepe distinto. Ho chiesto come è stato fatto. Mi ha dato un po 'da portare a casa e ha preso Lucia dalla cucina e lei ha spiegato.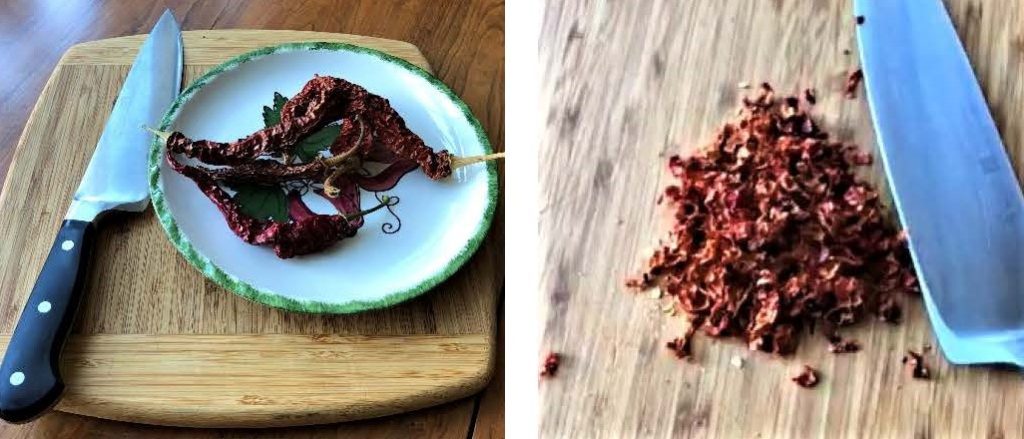 Remove the stems and coarsely chop dried red chilis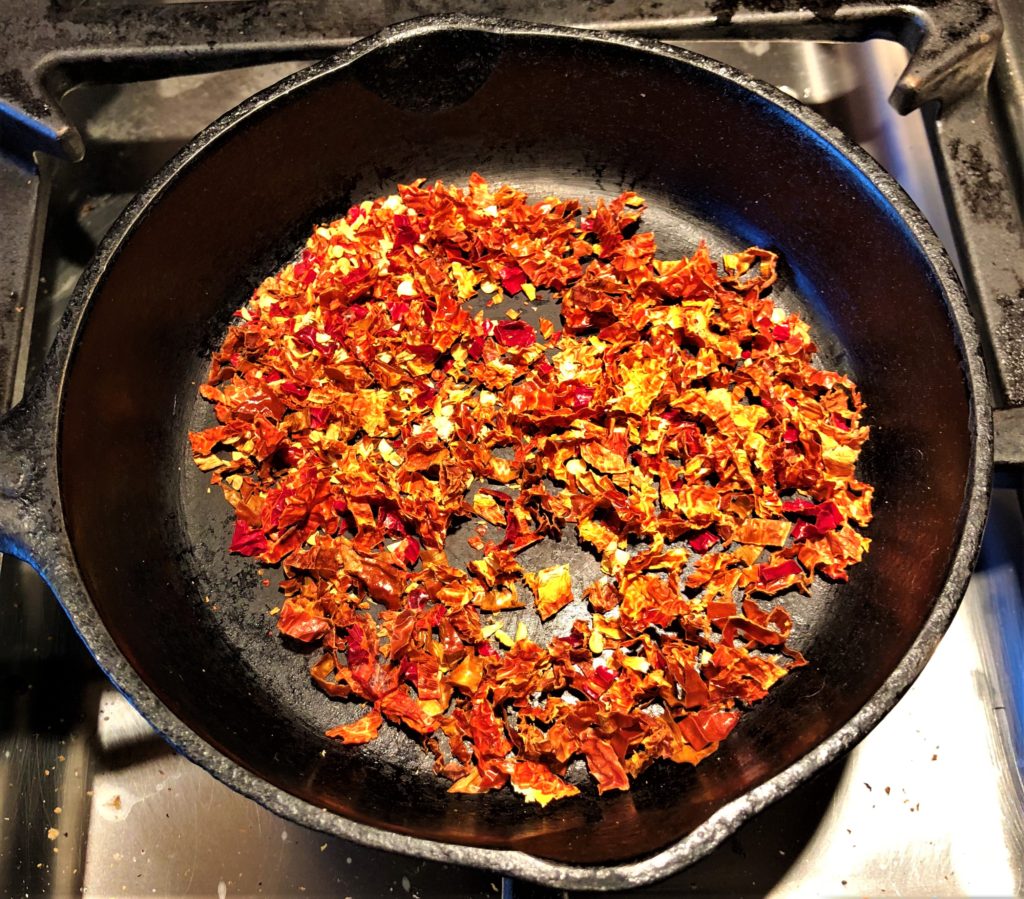 Heat them in a dry frying pan for a few minutes until you can smell them.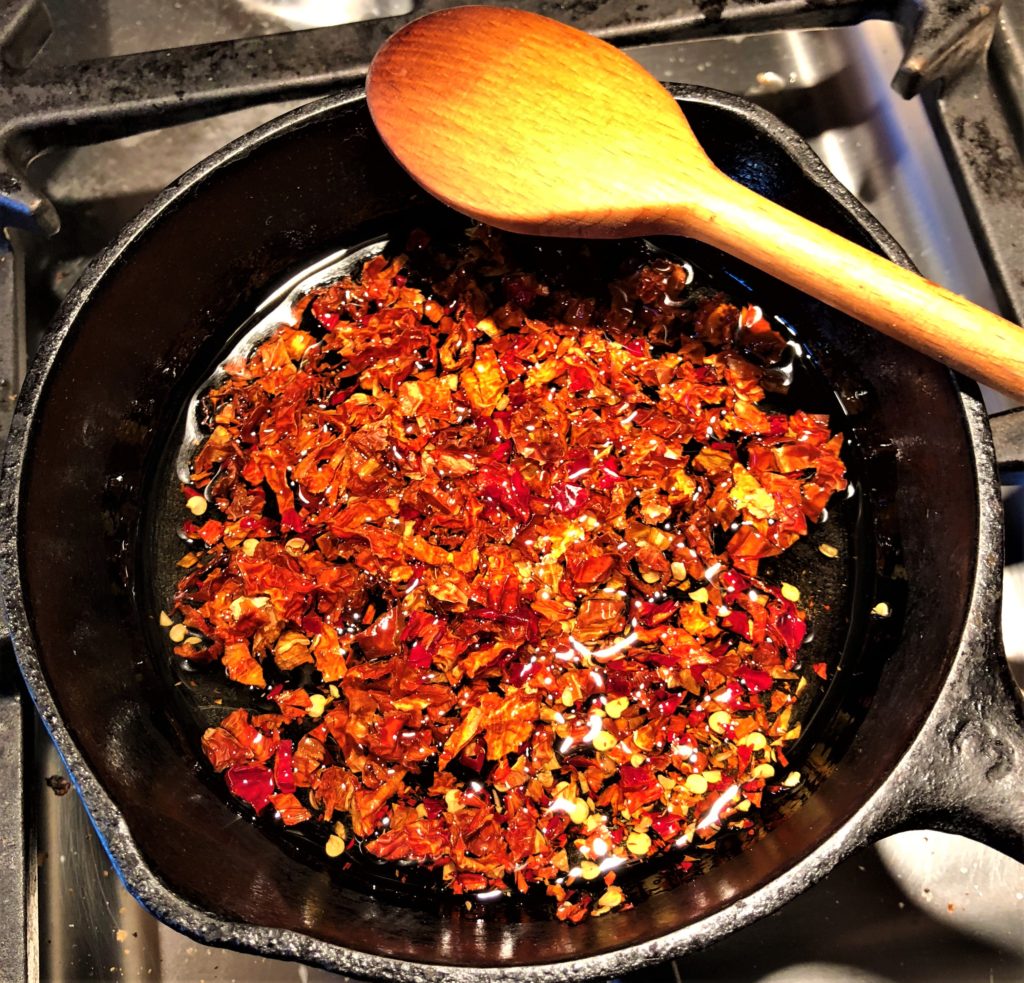 Add some oil and sauté on low until the pepper softens. Put it all in a jar, add some more oil and in a few days, it's ready.
---
Click here for updated GALLERY II