Glazed Pork Loin
Pork goes well with sweetness – things like apple sauce, fruit glazes and chutney. With this one the sweetness is cut with the addition of siracha for a well balanced combination of hot and sweet.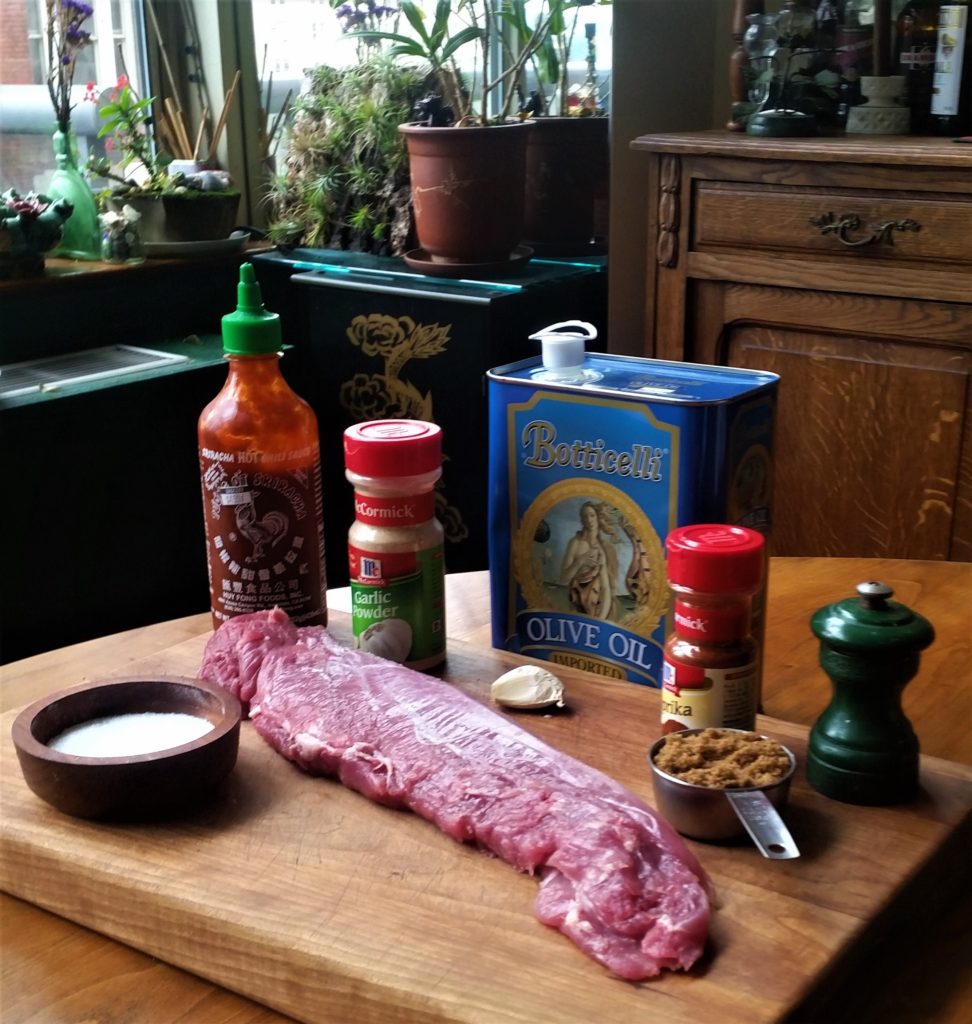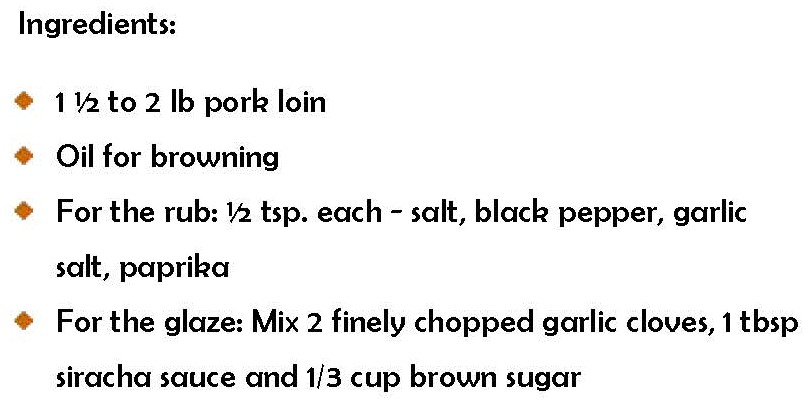 ---
Coat the room temperature loin with the rub.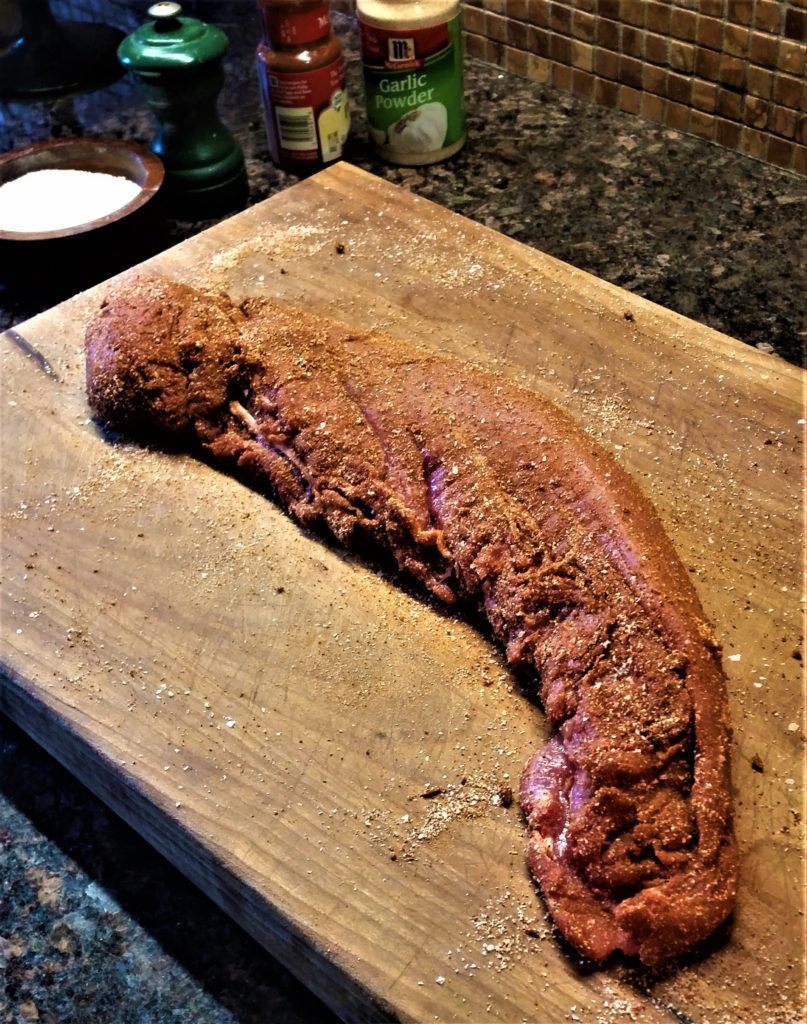 Brown it in a cast iron pan in olive oil. Remove to a dish, let it cool a bit and brush on the glaze. Put it back in the pan and roast for 15 – 20 minutes in a 350o oven (internal temp. 130o). Don't over cook. Let it rest covered in foil for 10 minutes, slice and serve.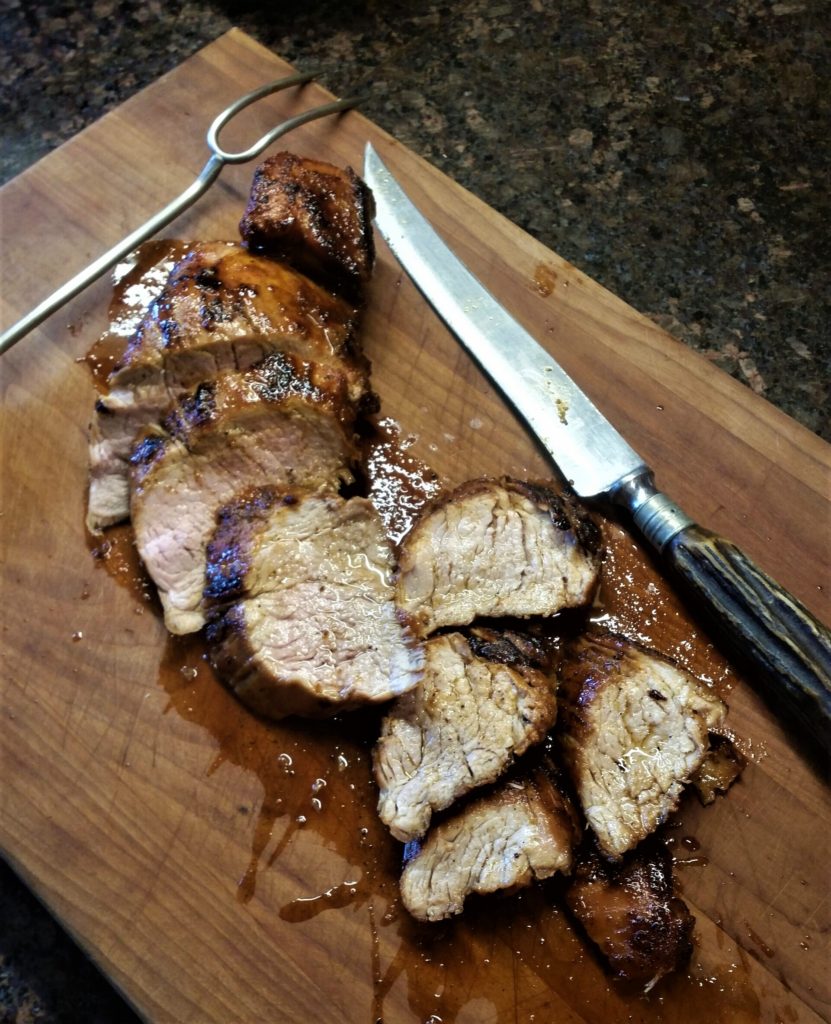 ---
Click here for updated GALLERY II