Collard Greens Southern Style
I recently did a post on Collard Greens Italian Style. It's only  fair that I do a traditional southern recipe. I got this from a couple I know whose families come from Georgia.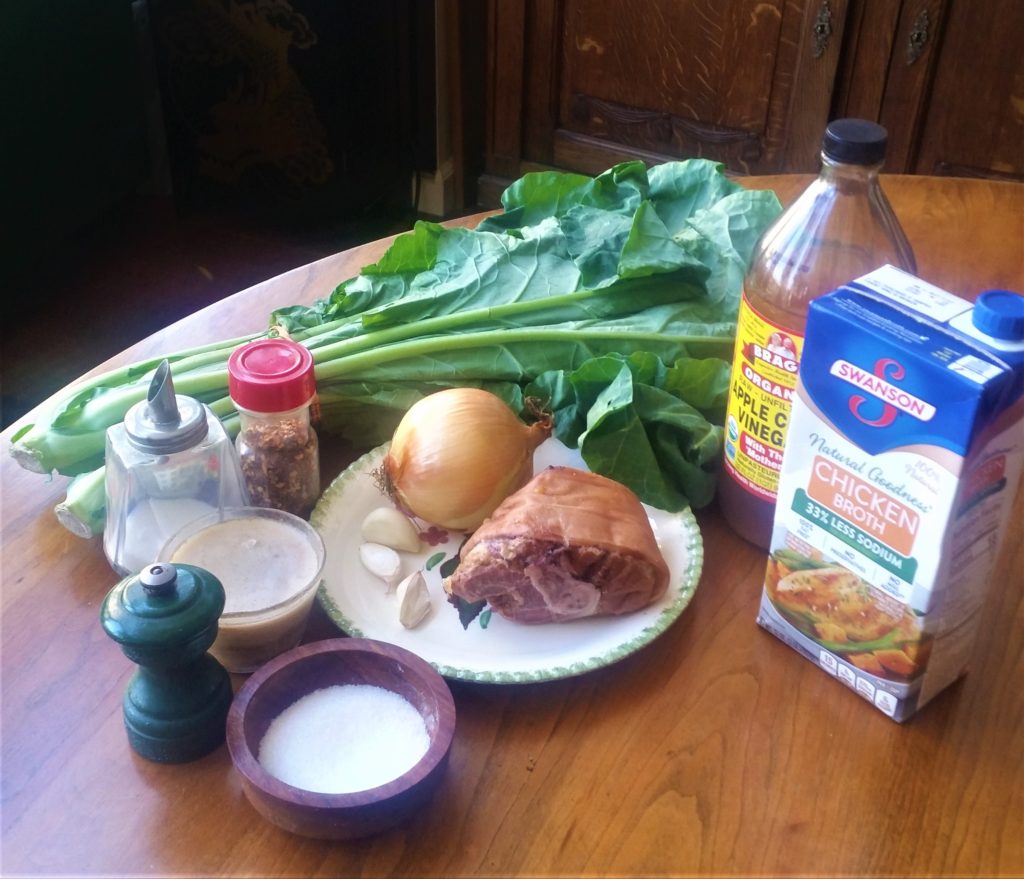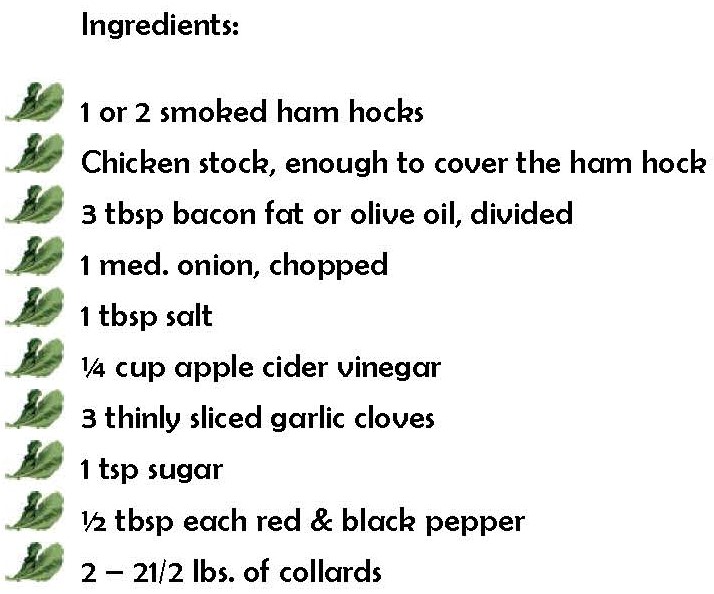 Place hock in a large pot and just cover with chicken stock, water or a combination of the two. Bring to a boil and then simmer until the liquid is reduced by a third.
While the hock is simmering, remove collard stems and roll leaves lengthwise like a cigar and slice into 1 inch pieces. Put cut leaves in a sink full of cold water and wash. Remove and drain.
In a separate pan lightly sauté onion on a low heat in half of the fat or oil. Don't brown.
When the onion is soft and translucent add salt, vinegar, garlic, sugar, pepper and remaining bacon fat or olive oil to pan. Cook on a medium low heat for a few minutes then add to the pot with the hock.
Turn heat to high and add greens, stir, cover and lower heat and simmer for 45 to 60 minutes, until tender.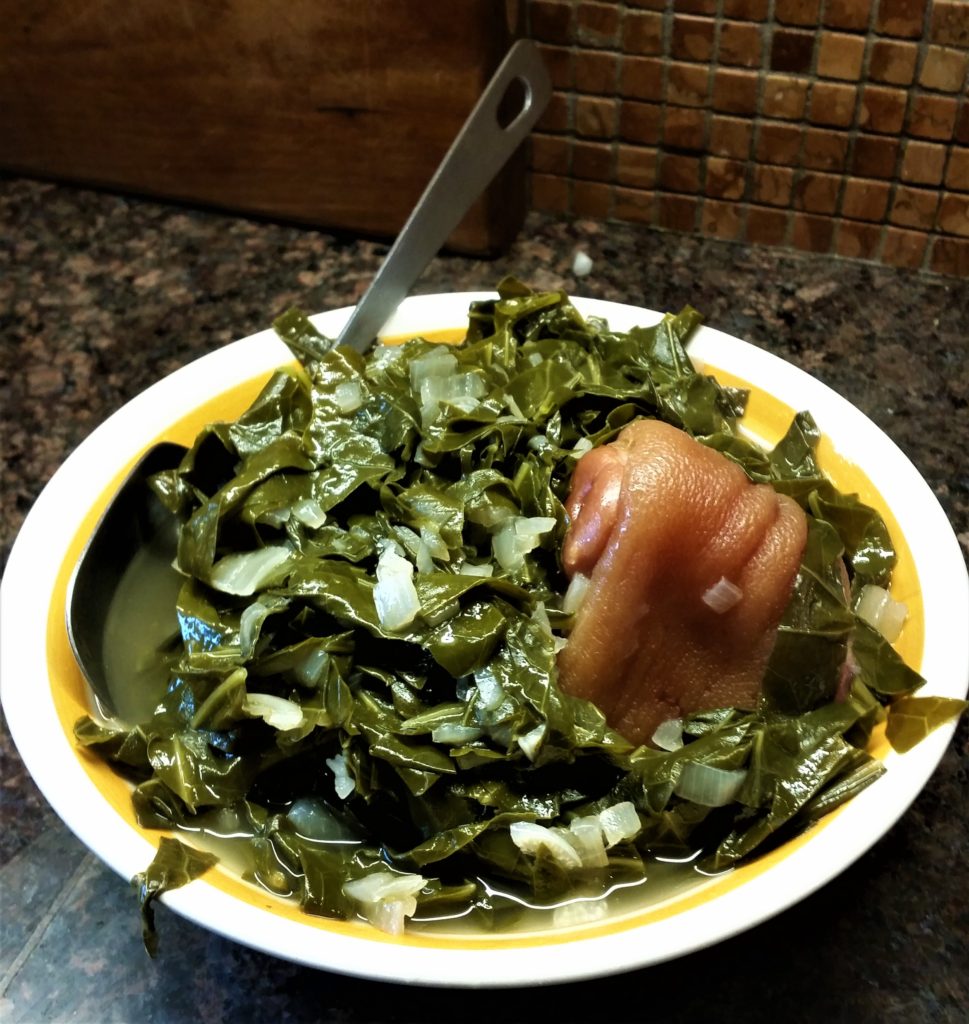 ---
Click here for updated GALLERY II