Ham and Cheese Pie
This is a versatile recipe. You can use whatever cheese you like or a combination like I'm doing. For a nice Italian twist try it with provolone and prosciutto. You can also add parsley, peppers, etc.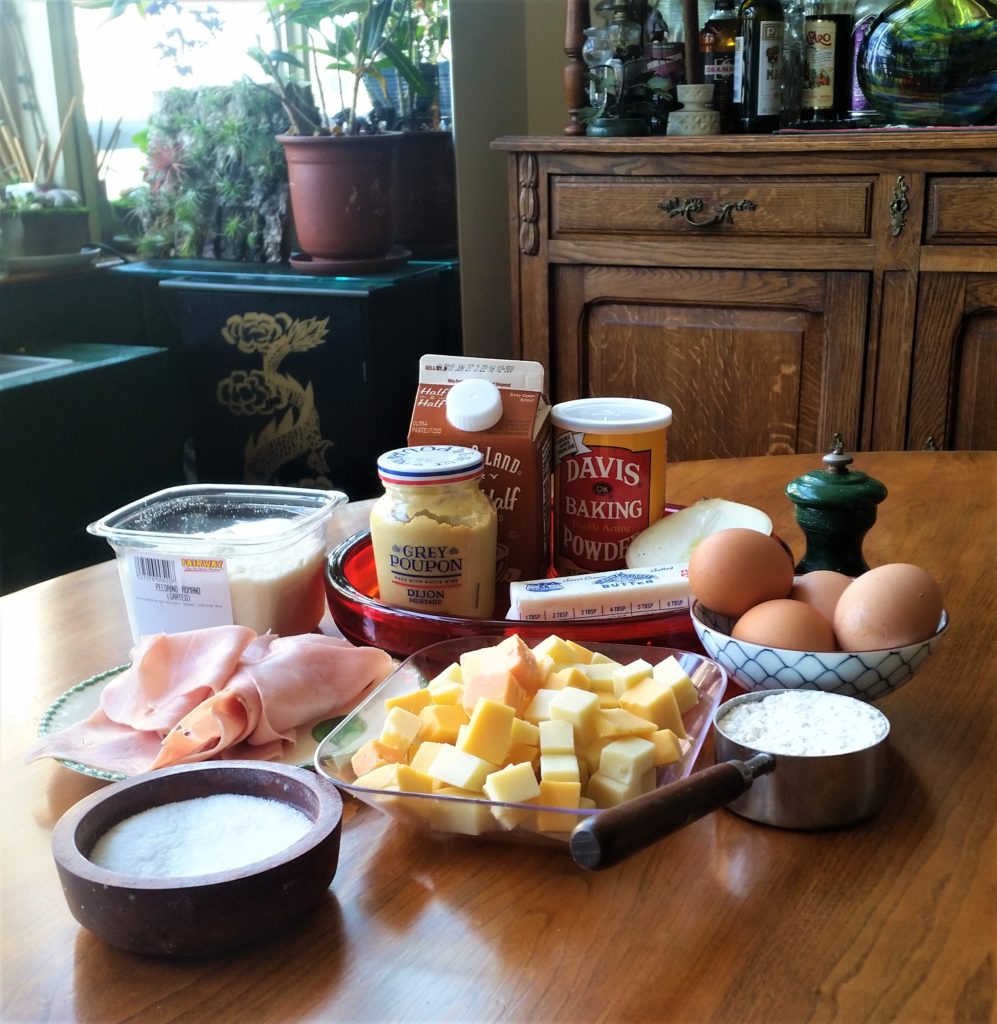 Adjust oven rack to lowest position and heat oven to 350o. Grease a 9-inch pie plate with softened butter, then coat plate evenly with Parmesan.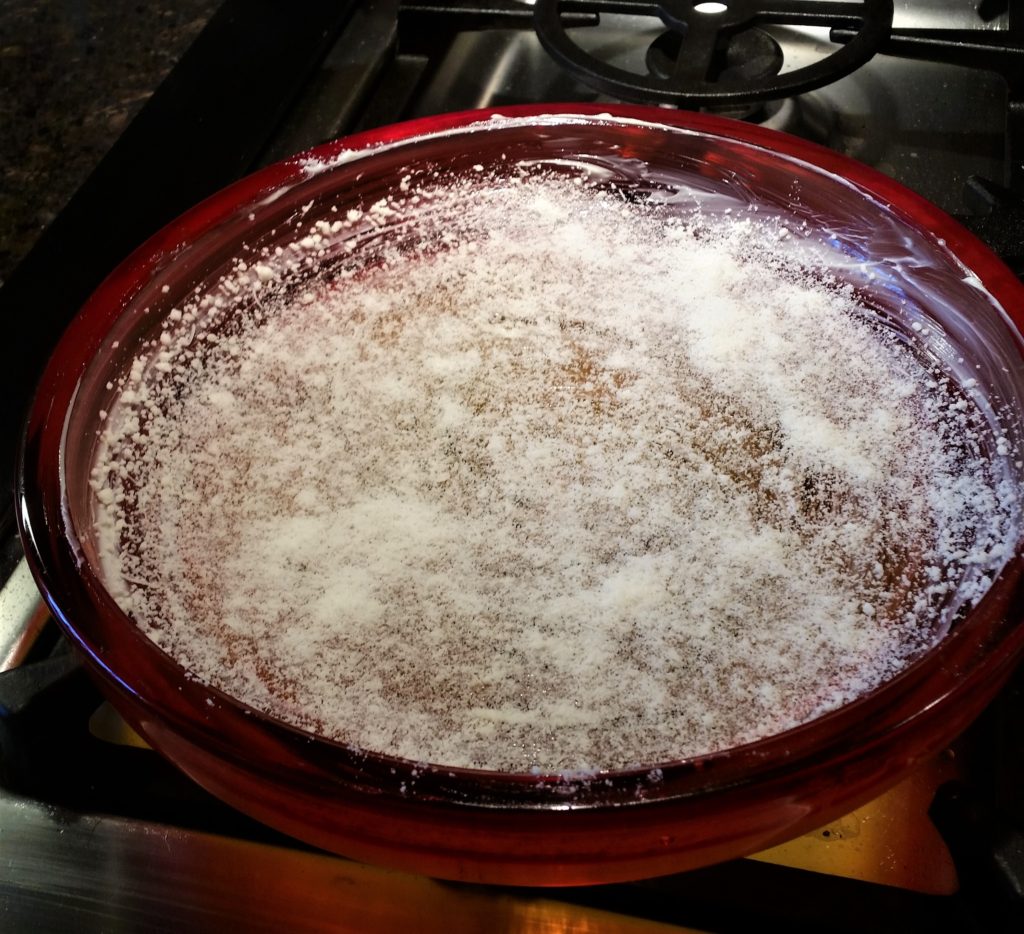 ---
Combine cheese, ham and onions in a bowl and distribute it evenly in bottom of the prepared pie dish. Mix flour, baking powder, pepper, and salt (keep in mind that ham and cheese can be salty) in a bowl. Whisk in half and half, eggs, melted butter and mustard until smooth. Slowly pour batter over cheese and ham mixture in pie dish.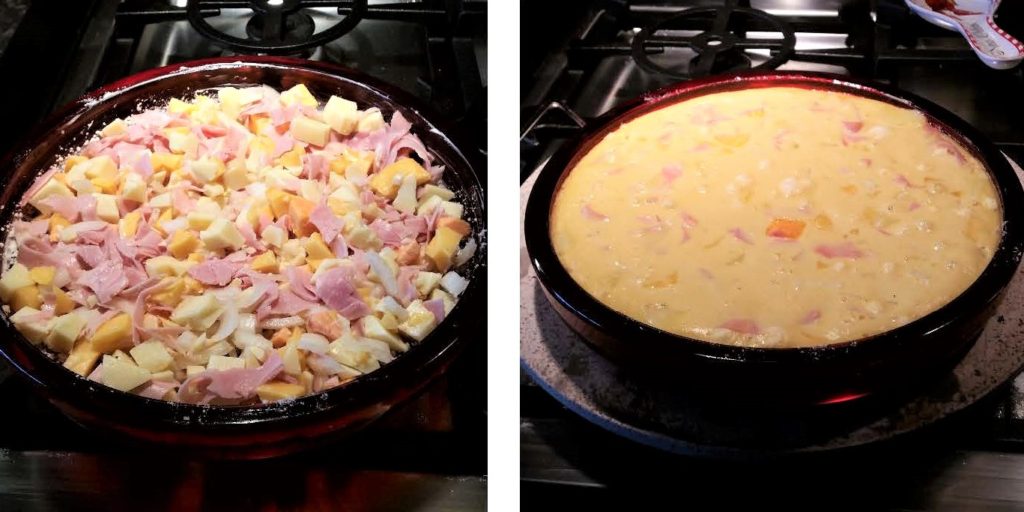 ---
Bake until pie is light golden brown and the filling is set, about 30, then 3 – 5 minutes under the broiler to brown top. Let cool for 20 minutes before serving.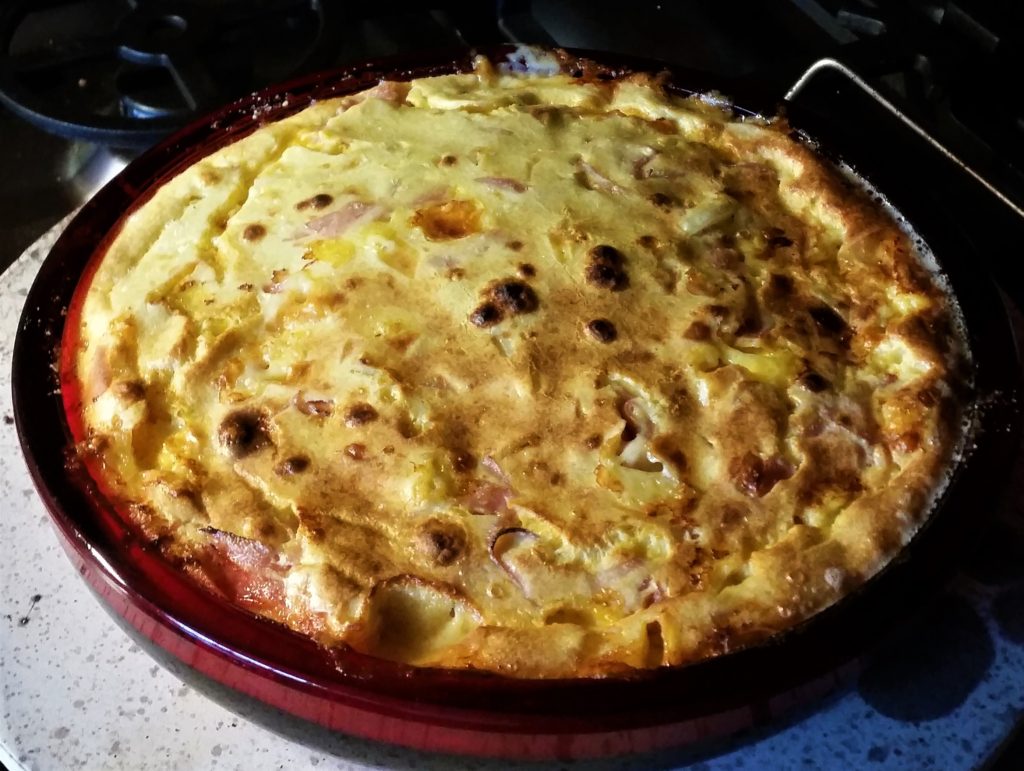 ---
Click here for updated GALLERY II