Lemon Chicken Thighs
This is a simple and quick recipe that I got from Bon Appetite.
Pat chicken thighs dry and season well with salt and black pepper. Place in a large resealable plastic bag and add vinegar. Seal bag and gently massage chicken to ensure thighs are coated in vinegar. Chill 1 hour.
Preheat oven to 400°. Remove chicken thighs from bag and pat dry with paper towels. The drier the skin, the crispier it will be when cooked.
Place chicken thighs, skin side down, in a dry large cast-iron skillet and set over medium heat. Cook undisturbed until they easily release from the pan, about 4 minutes. Continue to cook, moving chicken around occasionally to ensure the skin is cooking evenly, until golden brown, 8–10 minutes. Transfer chicken to a plate.

Set skillet over medium-high heat add garlic and cook lemons, cut side down, until edges are deeply charred about 5 minutes. Transfer to plate and let cool slightly.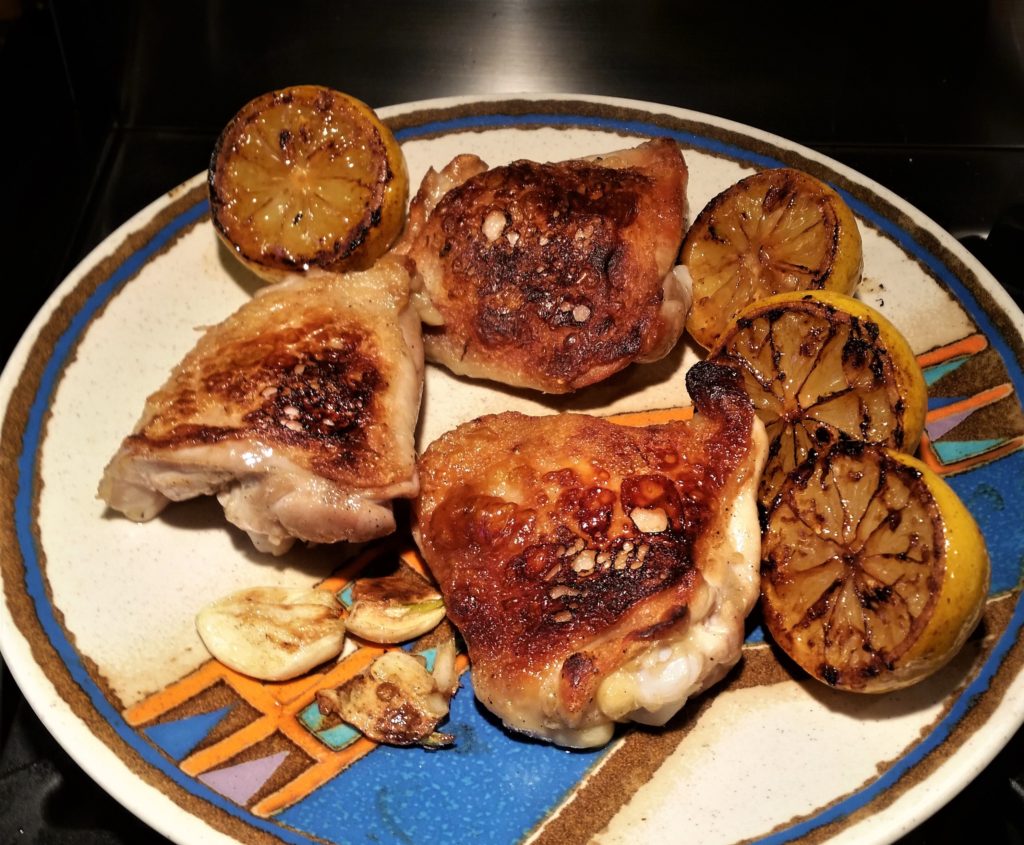 Return chicken to the skillet,skin side down and bake until it's cooked through, 10–12 minutes.
Squeeze lemon juice into a small bowl; add garlic, honey, and red pepper and whisk to combine. Whisk in oil and any accumulated juices on plate with chicken. Strain and season vinaigrette with salt and black pepper.
Drizzle half of vinaigrette on a platter and set chicken on top. Serve with remaining vinaigrette alongside.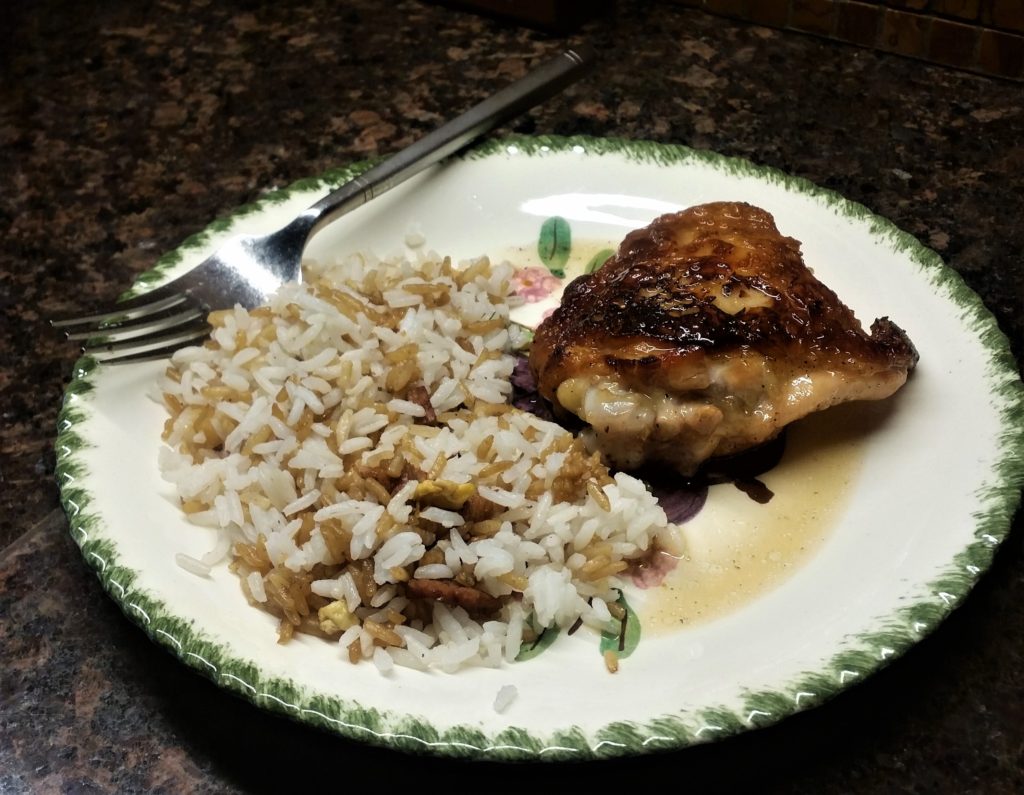 ---
Click here for updated GALLERY II