Spatchcocked Chicken with Vegetables and Gravy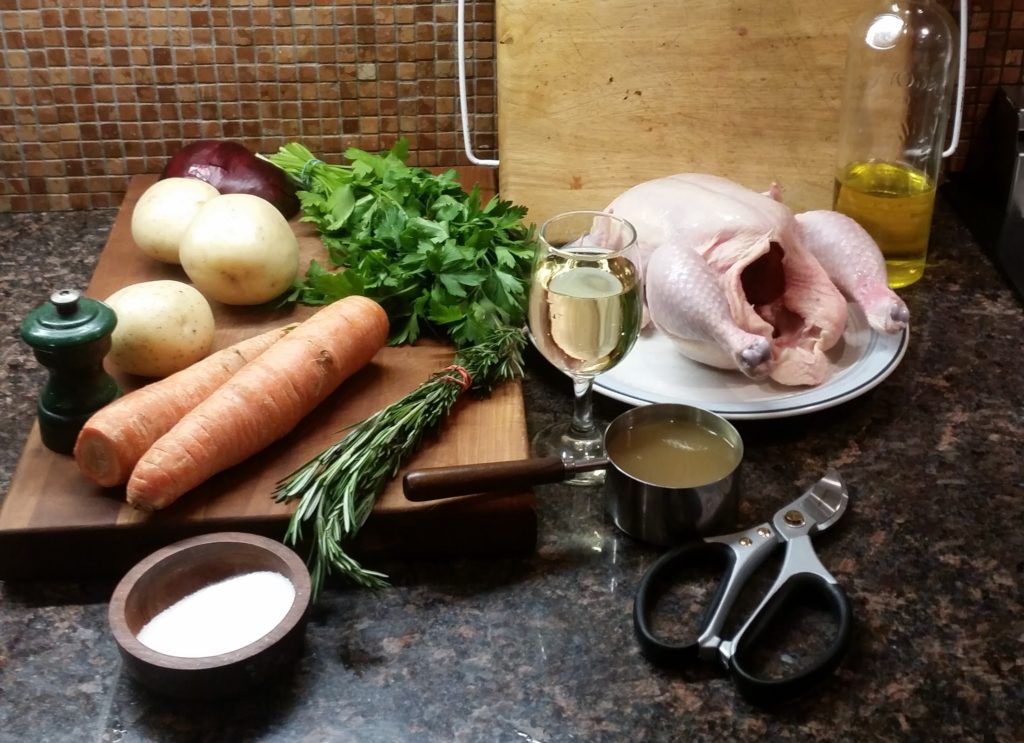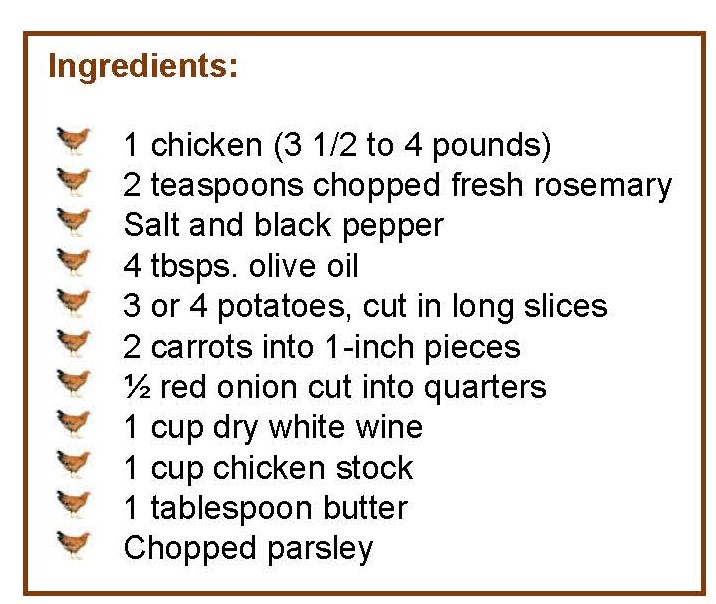 Bring the chicken to room temperature. Put the oven rack in the center and preheat to 350o.
Spatchcock the chicken. Sprinkle the chicken salt and pepper and with the chopped rosemary.
Heat a cast-iron pan with 2 tablespoons of oil. Add the chicken, skin-side down, and sear until brown, about 5 minutes. Remove chicken.
Add the potatoes, carrots and onion to a bowl along with the remaining 2 tablespoons olive oil and salt and black pepper. Mix thoroughly until everything is coated with oil. Add the vegetables to the pan and place the chicken, skin side up on top of them.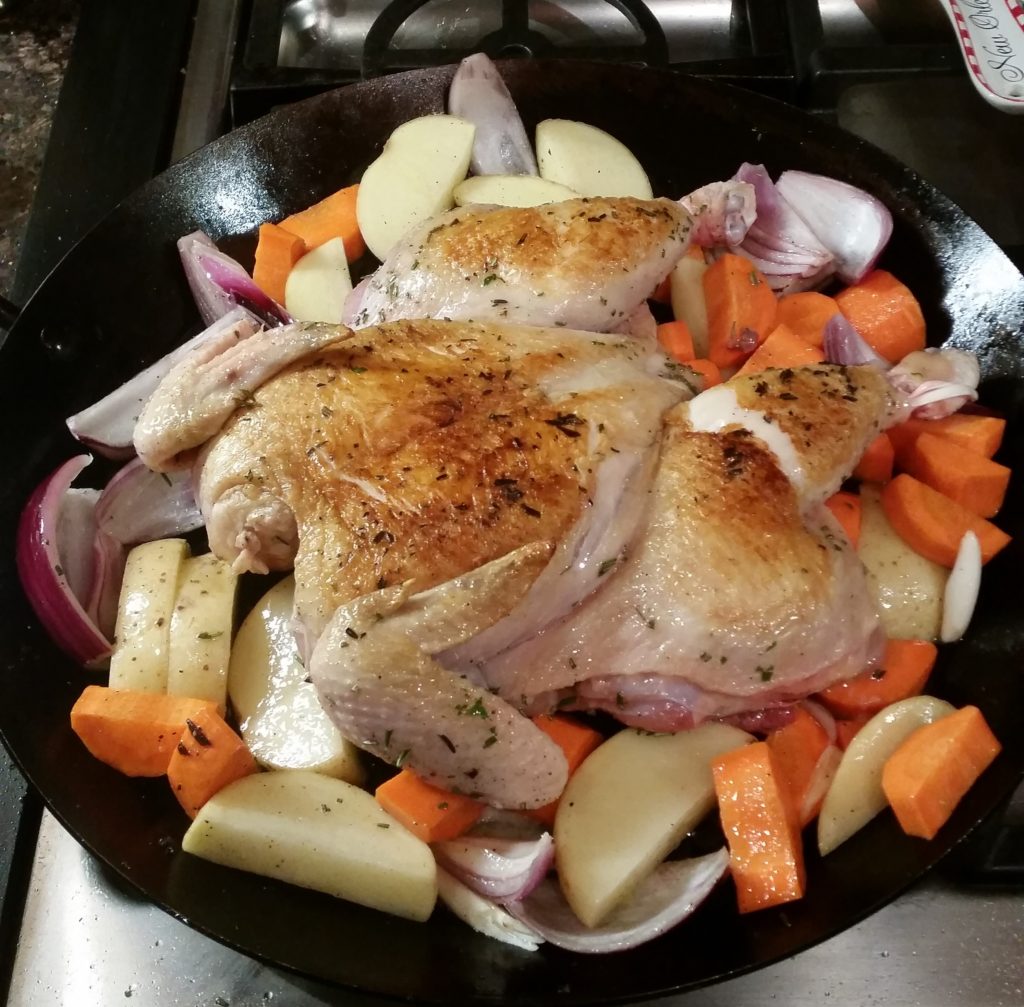 Roast for about 60 to 70 minutes. Place the chicken on a cutting board covered loosely with foil to rest for 15 minutes. Move the vegetables to a bowl leaving any liquid in the pan.
Place the pan over medium heat. Add the white wine and deglaze the pan. Add the chicken broth and simmer until reduced and thickened. Whisk in the butter and simmer for another few minutes. Pour the gravy over the vegetables.
Carve the chicken into pieces and serve with the vegetables and the gravy. Sprinkle the vegetables and chicken with chopped parsley.
---
 Click here for updated GALLERY II
Writing Site  and  Yelp