Horses and Figures in a Turnip Field by William Edward Millner
Roasted Turnip Slices

My favorite vegetable has always been fried potatoes.  Vegetables aren't really something I'm crazy about especially if they're braised, boiled or steamed. But roasted is another story. Roasting is almost as good as frying and roasted  turnip slices even look like French fries.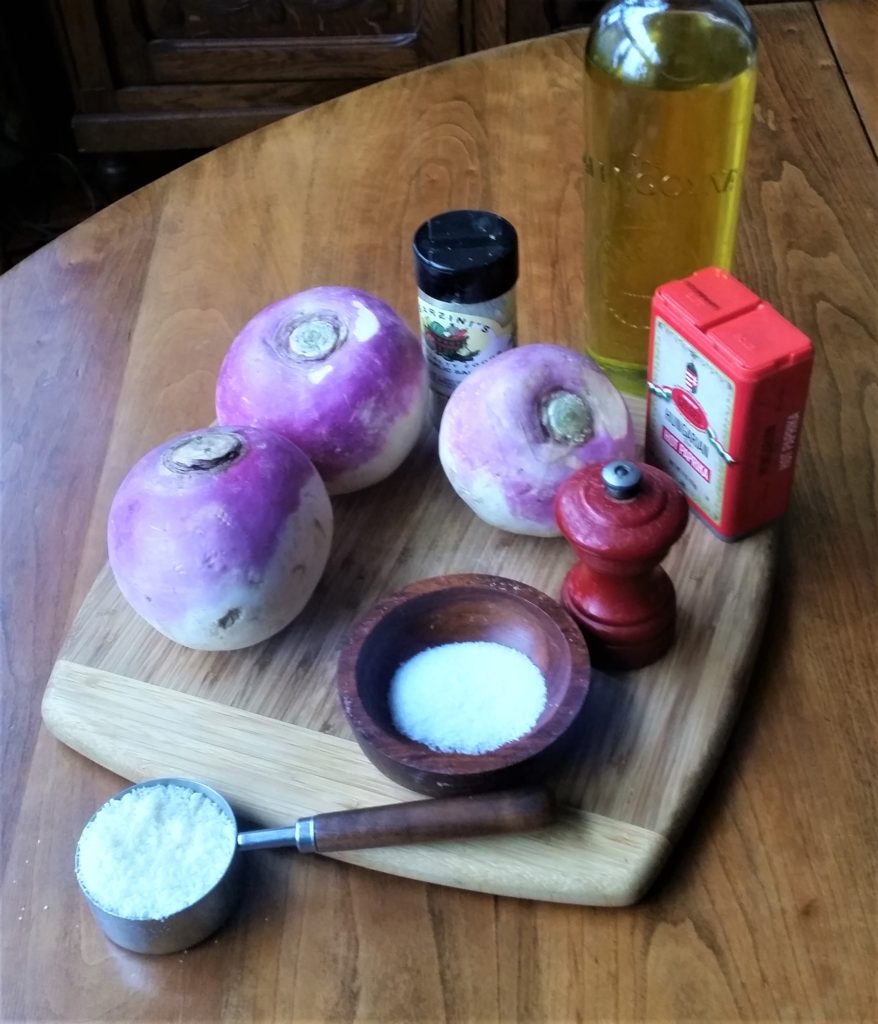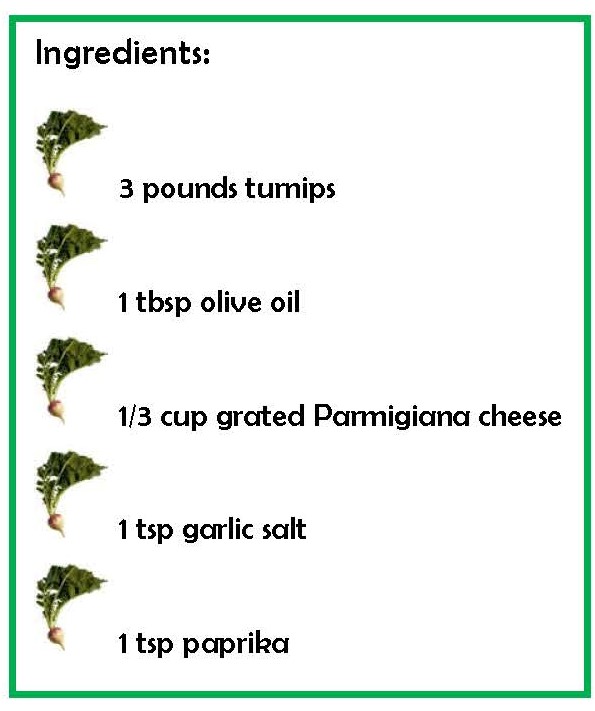 Preheat oven to 425o.  Lightly grease a baking sheet.
Peel the turnips, and cut into French fry-sized sticks, about 1/3 by 4 inches. Place into a large bowl, and toss with the olive oil to coat. Add the Parmesan cheese, garlic salt, paprika, onion powder to the bowl and thoroughly mix with your hands.  Spread out onto the prepared baking sheet and sprinkle with salt and black pepper.
Bake in preheated oven until the done, about 20 minutes.
---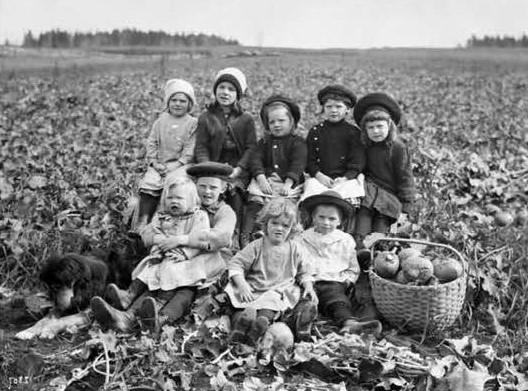 Writing Site  and  Yelp