Grillades
Grillades are a New Orleans speciality. Recipes vary a bit and this one is my favorite. Some people use veal or beef cutlets but I prefer pork. You can buy pork cutlets or cut your own from a loin. This time I used pork chops with the bones trimmed away.
*Cajun spice typically contains paprika, salt, black pepper, garlic powder, onion powder, dried thyme and cayenne. You can make your own or buy it. I use La Flor or Zatarain.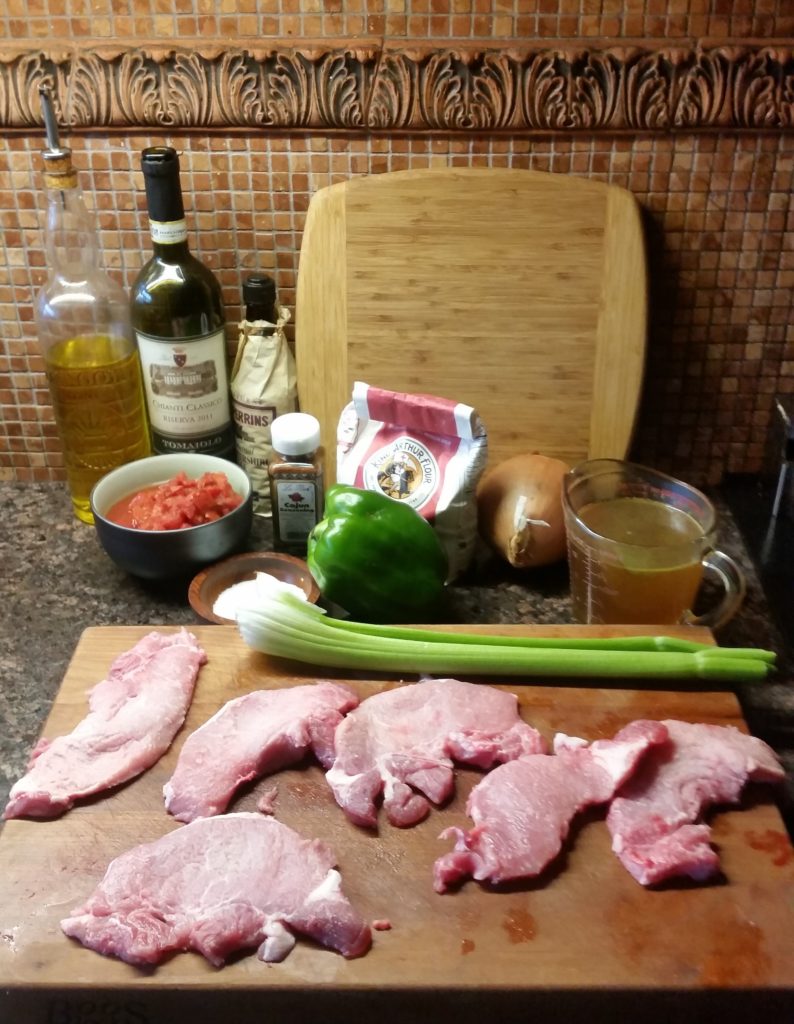 Pound cutlets thin, salt them and sprinkle them with Cajun spice. Dredge in flour with 2 tablespoons of Cajun spice mixed in with it. Lightly brown them in oil and remove them.
Add the trinity to the pot and sauté. Add garlic and some more oil if necessary and simmer until soft.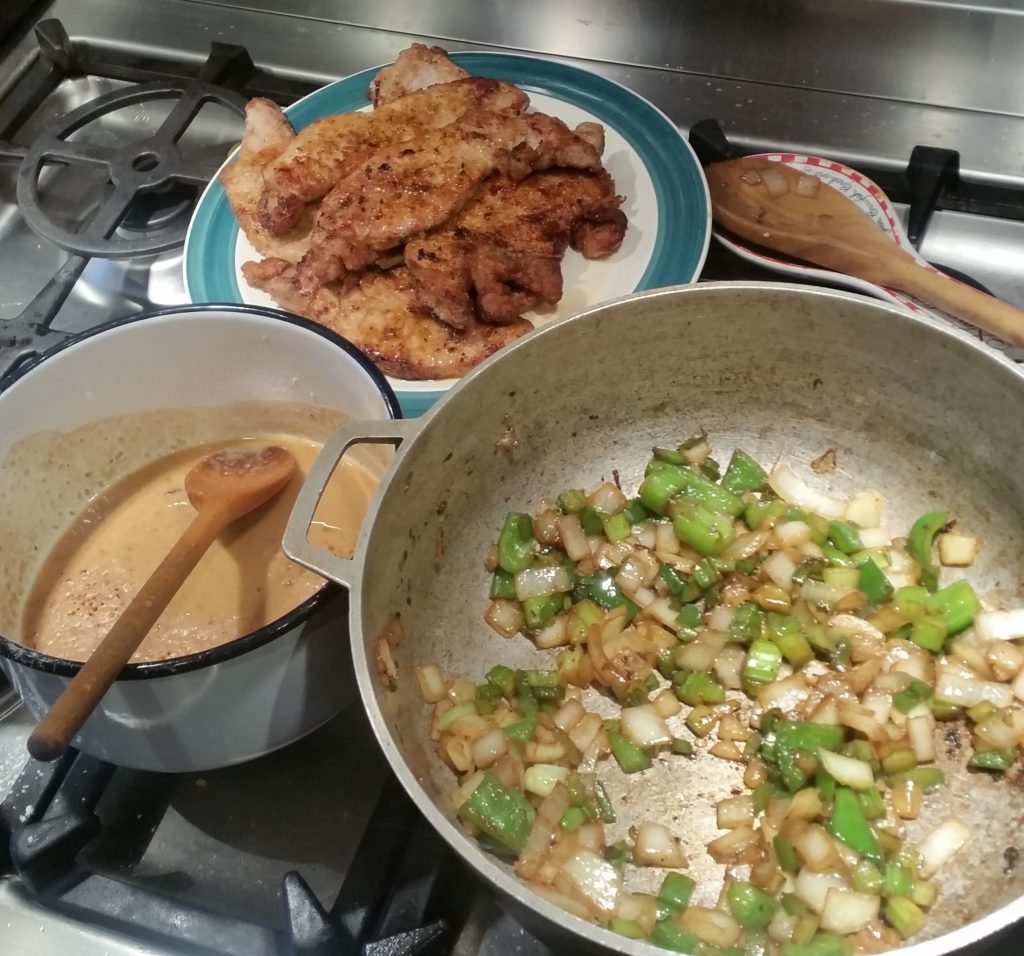 Prepare the roux in a separate pot. Stir the flour and oil over low heat until it's the color of peanut butter. Add this to the sautéing trinity. Add the tomato, wine, Worcestershire and about ½ of the stock.
Deglaze the pan and simmer for a few minutes. Return the cutlets and simmer for 20 – 30 minutes, adding stock as necessary. You can serve this with grits or white rice.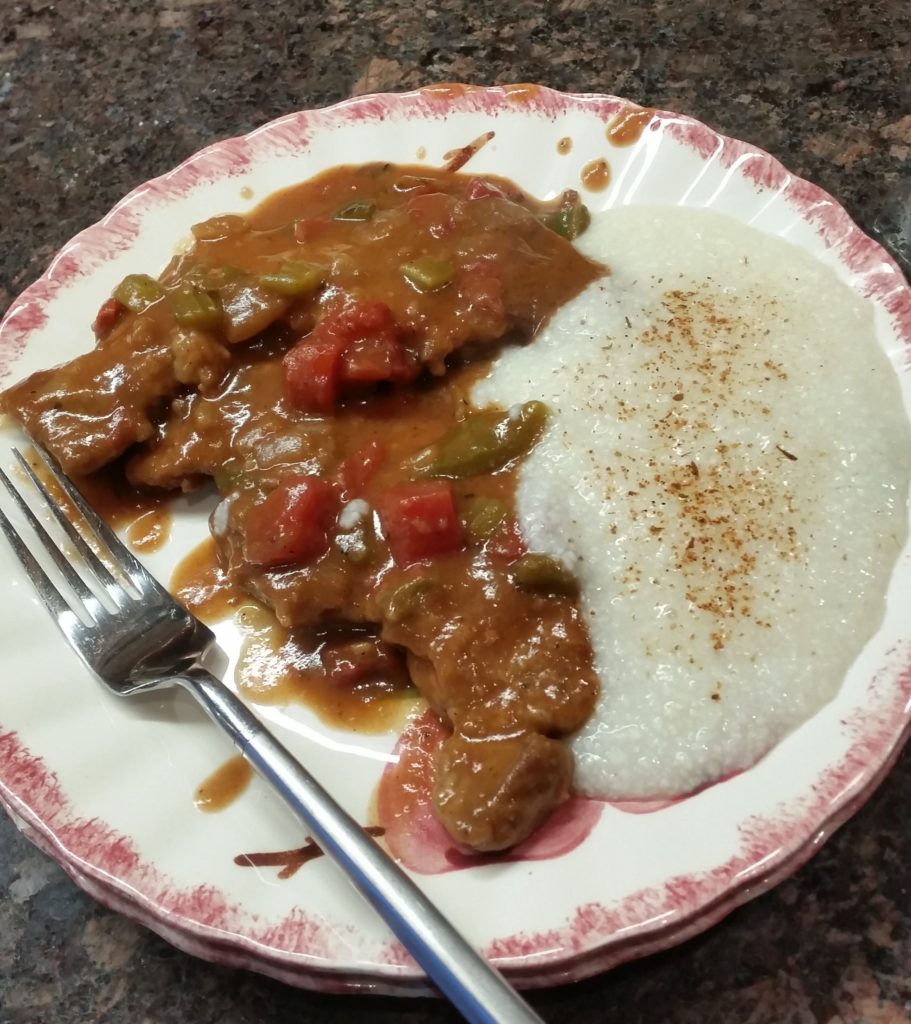 ---
New Orleans street band video – Smoking Time Jazz Club
---
 Click here for updated GALLERY II
Robert Iulo at Yelp