(Nick and Nora with Asta in the middle)
---
Nick and Nora Glasses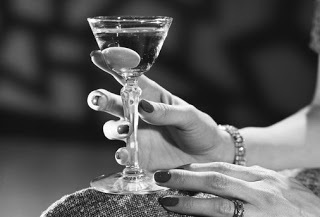 I love going to steak houses. They're known for big portions and big cocktails glasses. Two drinks and you're fried. Well, there was a time when glasses weren't huge and I learned about it in an old movie.
I was always a big fan of "The Thin Man," with William Powell and Myrna Loy as Nick and Nora Charles, a husband and wife detective team. They were stylish, elegant and an all-together classy couple. The story takes place in New York between Christmas Eve and New Year's Day. It seems that rather than solve a murder, Nick would prefer to stay mildly drunk.
There's one scene where Nora tries to catch up with Nick's drinking. She asks the bartender how many drinks he's served Nick. When she's told "six," she orders six Martinis and says, "Line 'em up." They're served in beautiful little cocktail glasses that were popular at the time and are now know as "Nick and Nora Glasses."
A Nick and Nora is about 3 ounces, compared to the steak house 8 – 10 ounces. In a smaller glass your drink stays cold until you finish it and if you want more, simply order another one or maybe another six.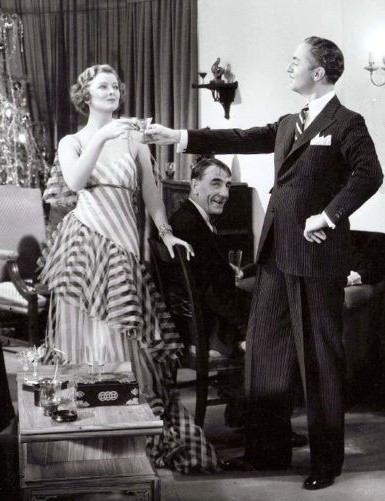 ---
If you'd like to see "The Thin Man," you can get it on Netflix .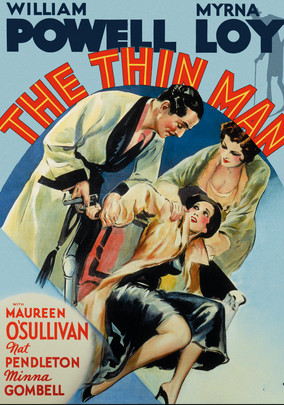 Just Google NICK & NORA GLASS if you'd like to get some.
---
Click here for updated GALLERY II
Robert Iulo at Yelp