Mozzarella, Tomato, E

ggplant

Sandwiches
There's a pizzeria/Italian restaurant called Capone's on North Ocean Drive in Hollywood Beach, Florida. The last time I was there I had this and gave it a try at home. It was easy and worked out perfectly. I'm not sure what they call it on their menu but it looks like a sandwich.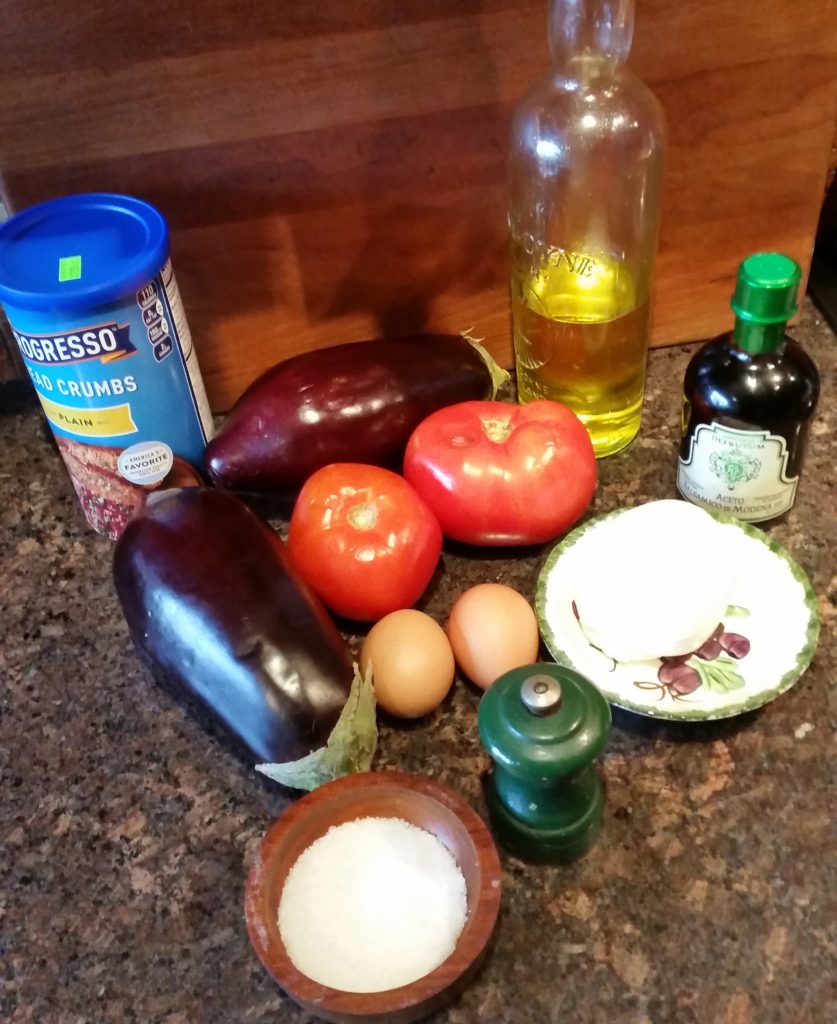 To make the eggplant – (see Eggplant under Some Simple Kitchen Tips)
Cut the ends off the eggplant and slice vertically. Discard the first and last slice which will be mostly skin. You need 9 slices to make 3 sandwiches.
Beat the eggs with some salt and black pepper. Dip the eggplant slices in the egg wash and then in the breadcrumbs. Fry them in oil until deep brown. Drain on paper towels and let them cool.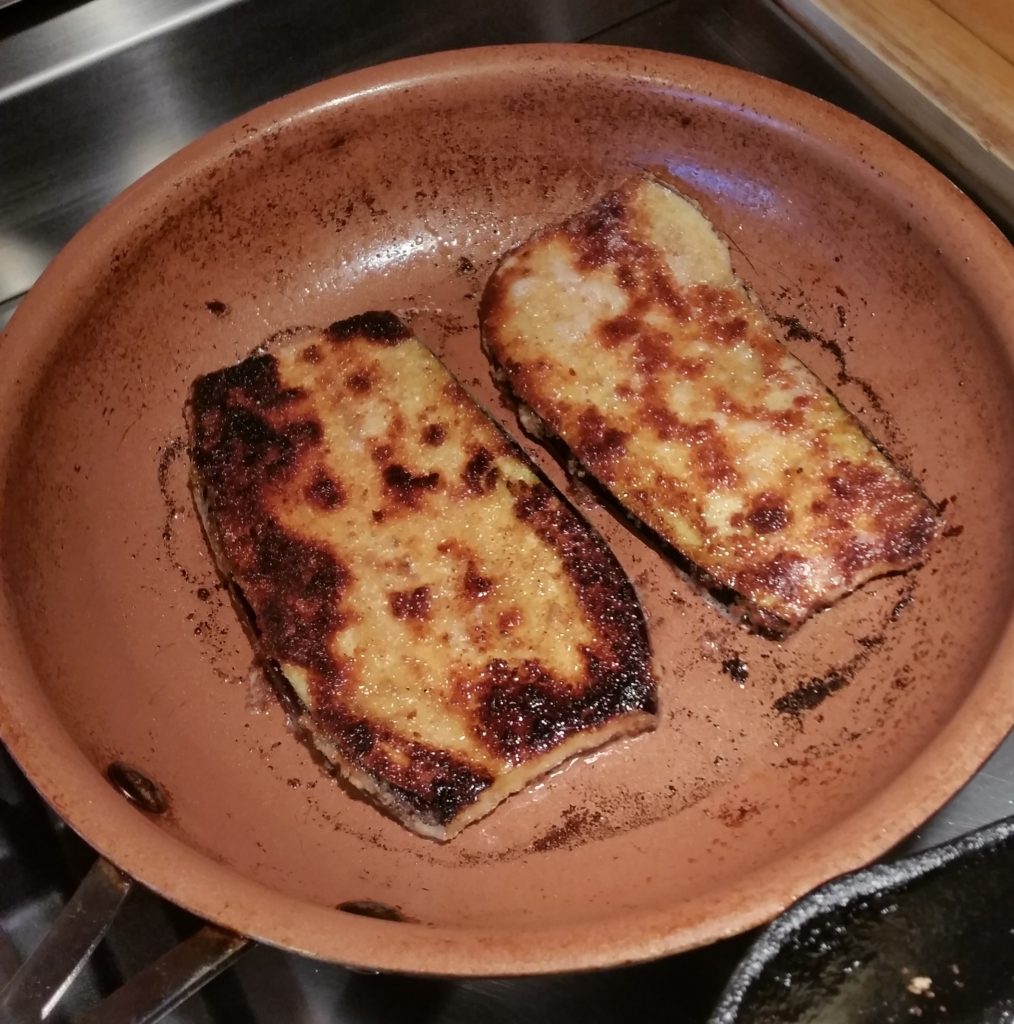 ---
To make the sandwiches –
Start with a slice of eggplant and cover with mozzarella. Add another slice of eggplant and cover with one layer of sliced tomato. Add another slice of eggplant and cover with more grated mozzarella.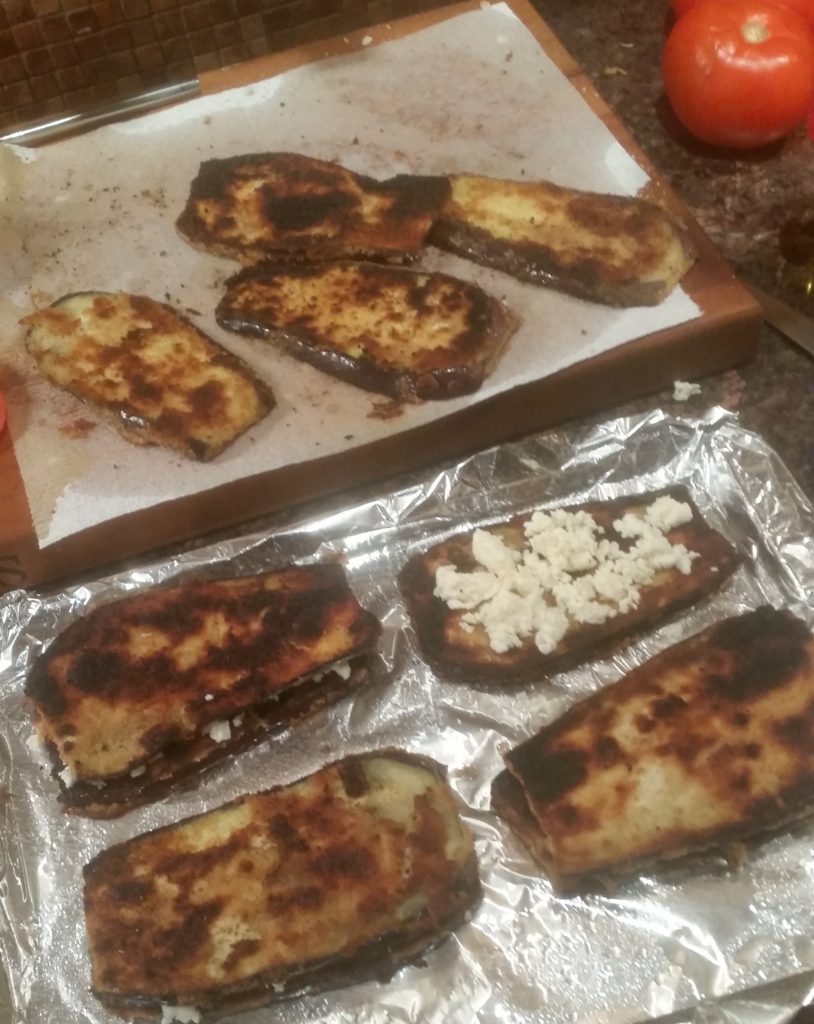 Place the 3 sandwiches on a baking sheet and cook in a pre-heated 300o oven for 15 minutes or until the cheese melts. When done, sprinkle with the parsley and drizzle with a little balsamic and some olive oil.
---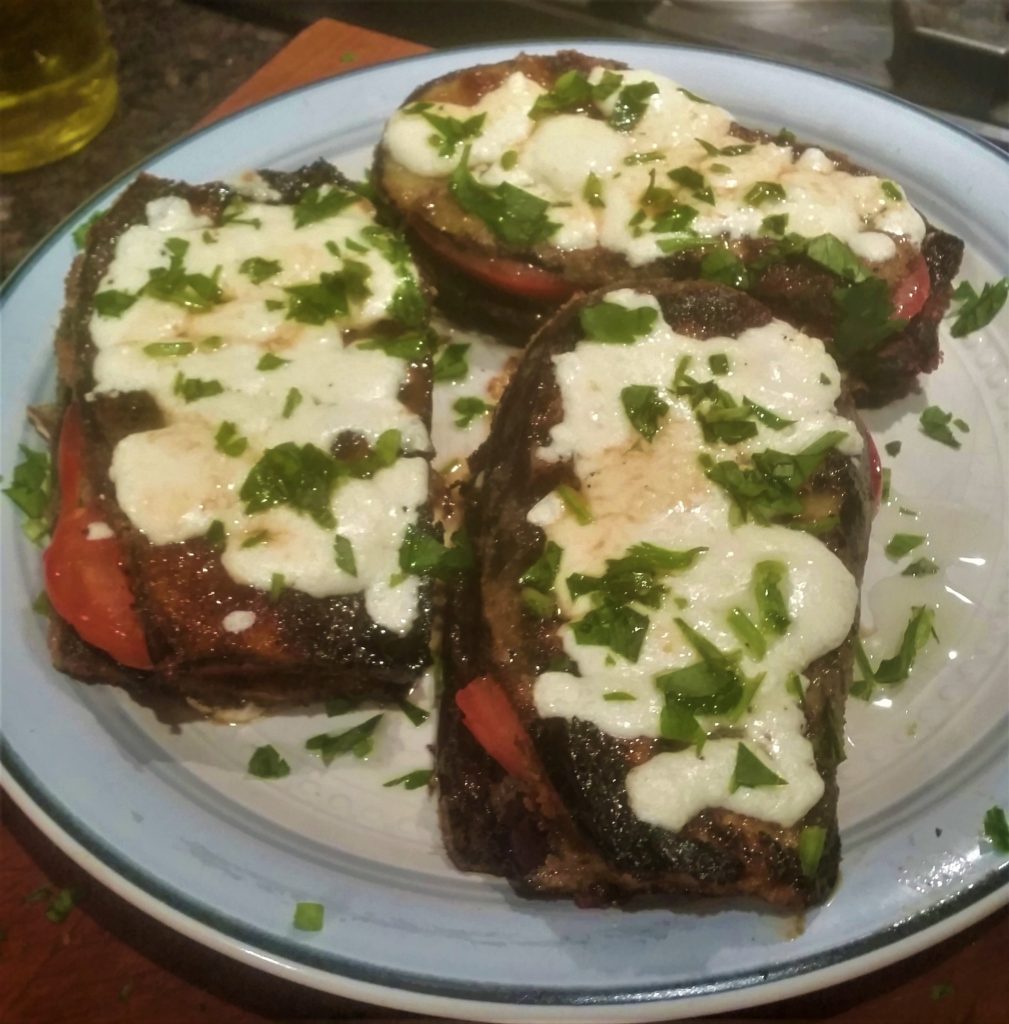 It might look like a triple-decker sandwich but serve it with a fork and knife.
---
Click here for updated GALLERY II