The Tavern on the Lake
The lake that The Tavern on the Lake is on, is Lake George in the Adirondacks. We often stay at the Blue Water Manor, partly because of its great location and also for its excellent  tavern. We recently spent a week at the Blue Water in one of their cabins on the lake.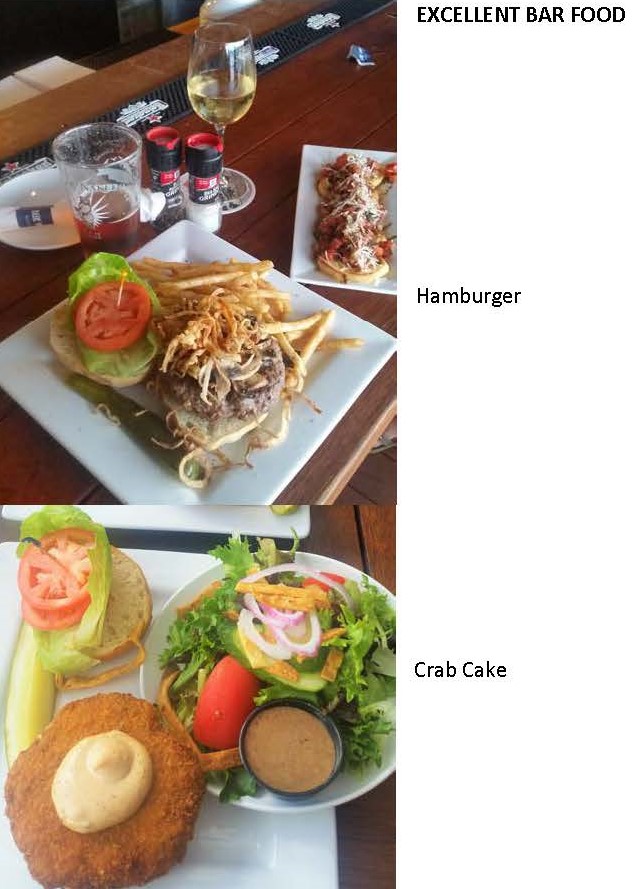 We probably ate at the Tavern on the Lake at least once a day.
---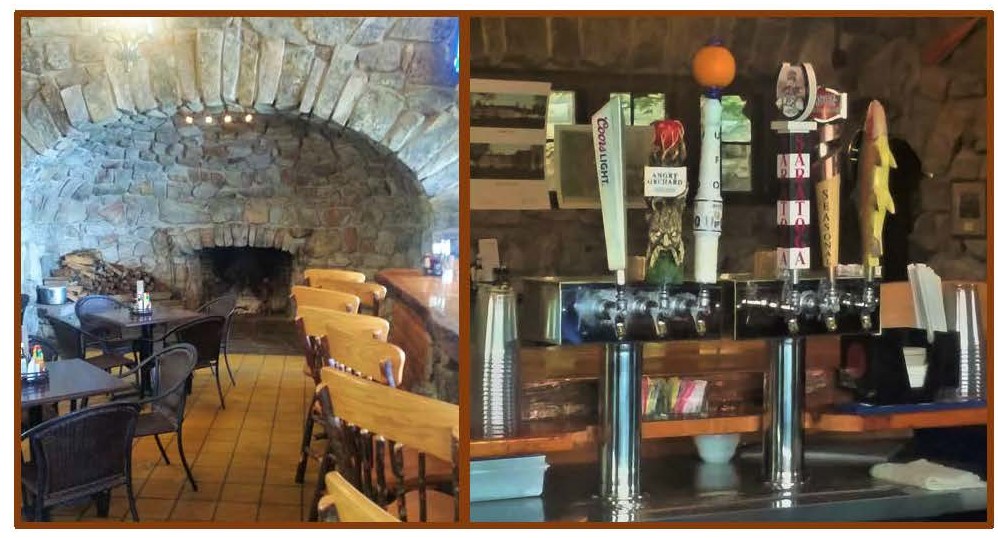 The Fireplace & Beer Taps
---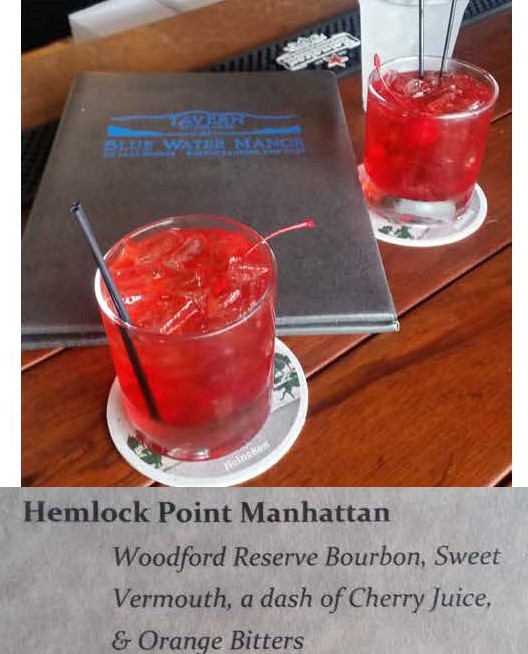 A strange color for a Manhattan but very tasty.
---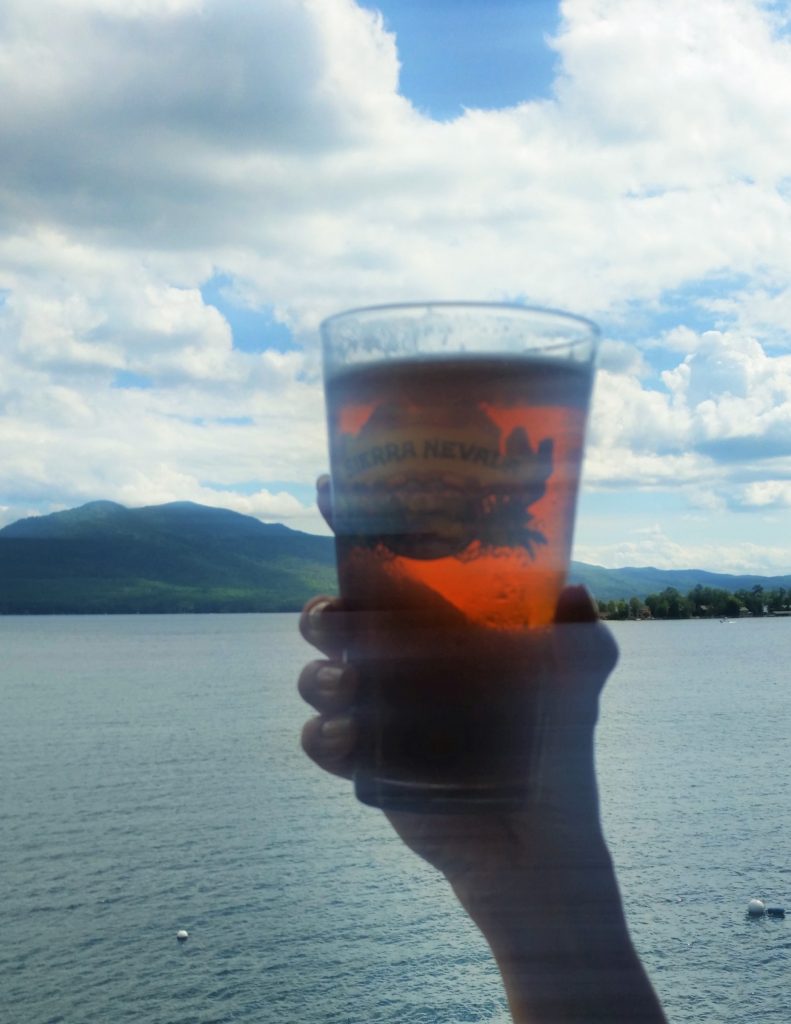 A local Bear Naked Lager in a Sierra Nevada glass.
---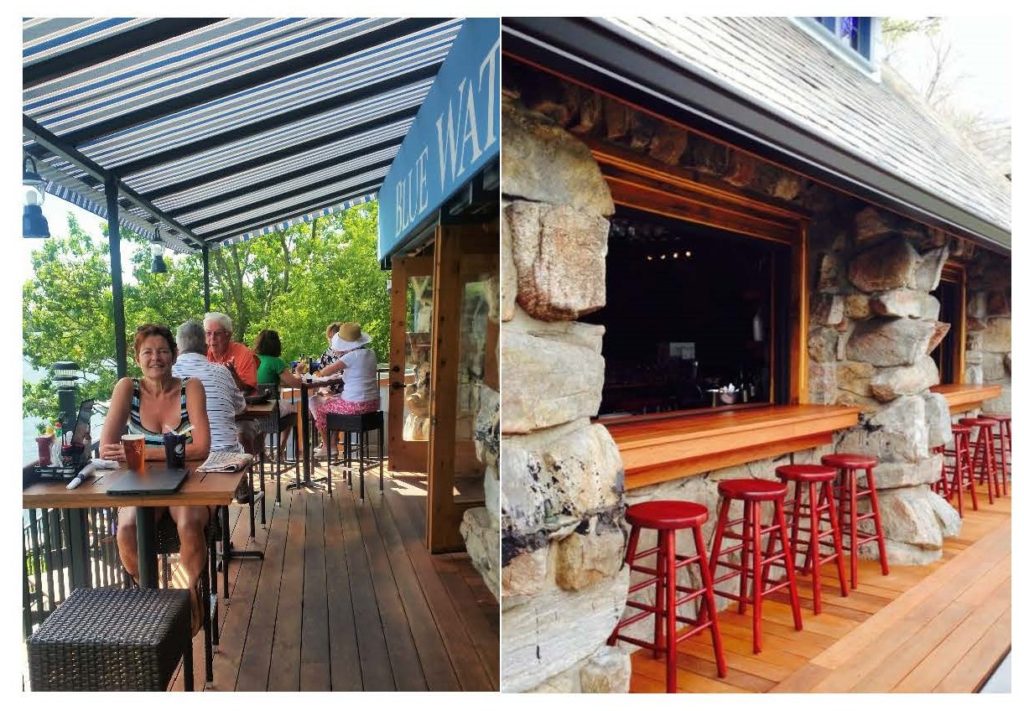 Bridget on the bar terrace.
---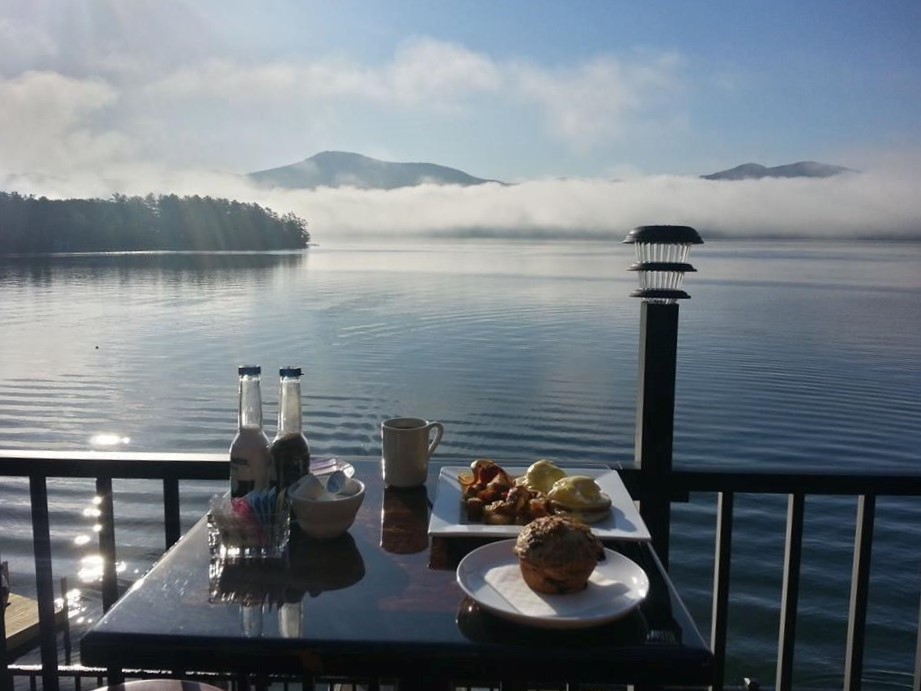 Breakfast
---
---
Click here for updated GALLERY II