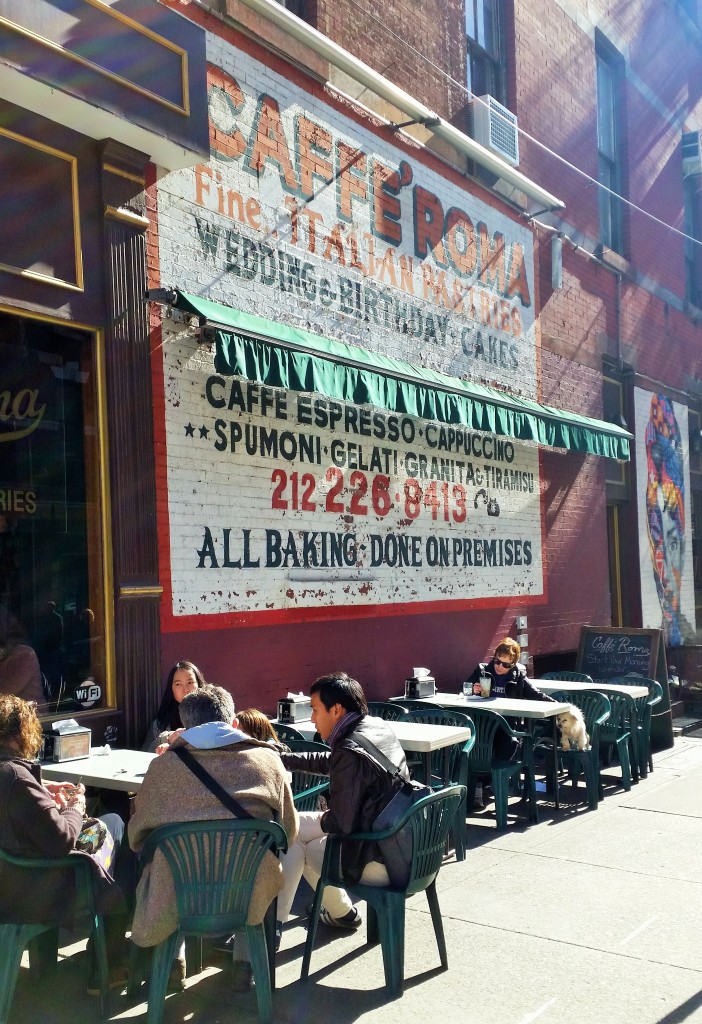 Caffe Roma
I grew up in Manhattan's Little Italy and was fortunate enough to be able to walk to two very good pastry shops – Ferrara on Grand St. and Caffé Roma on Broome St. Caffé Roma was a little more homey but I liked them both.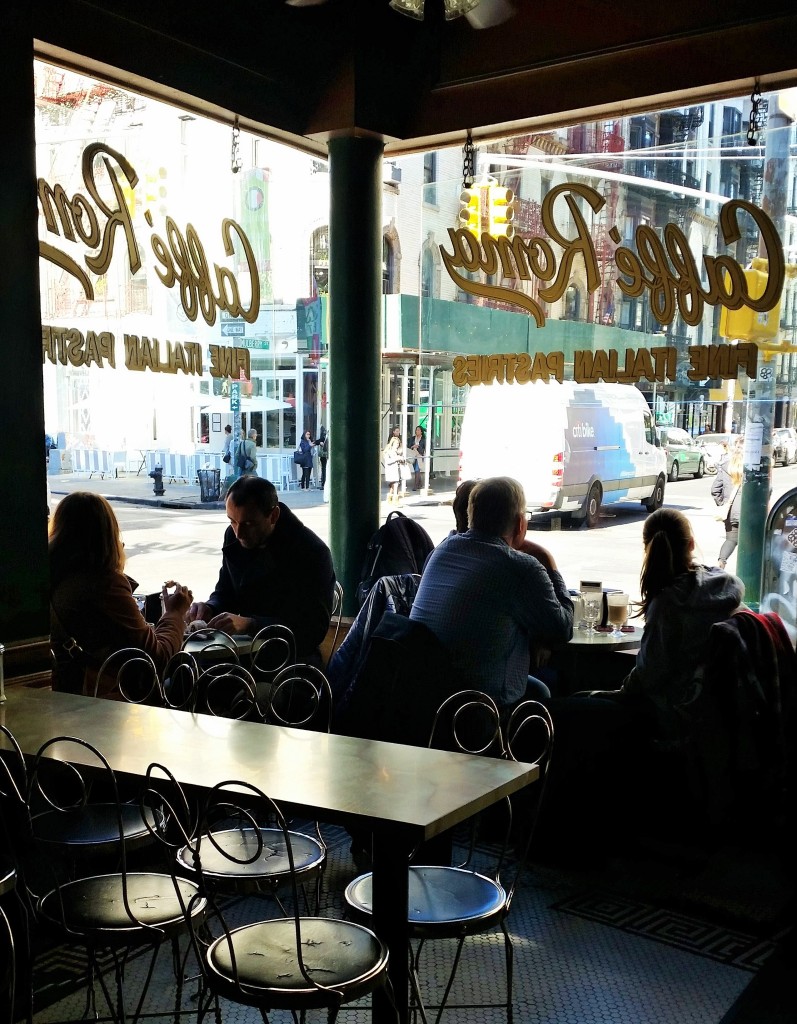 A few years ago, when Easter was approaching I stopped into Ferrara to see if they had started making pizza con grana
*

, an Easter specialty.
I asked the manager, "Do you have pizza con grana yet?"
He replied, "If you want a slice, go to the pizzeria across the street."
I lost my temper and said "What's wrong with you? Do I look like somebody who would go to a pasticcera for a slice of pizza? I asked for pizza con grana."
"Senor, I'm sorry. I didn't understand. We don't make that any more." As he indicated the crowds of tourists eating pastry with their early evening cappuccino
**

he said, "These people who come here don't know what that is."
So they decided to cater to their tourist customer's pedestrian tastes instead of attempting to show them something different and traditionally Italian that they might like. That was the last time I ever went to Ferrara.
I left and walked up a block to Caffé Roma, which still hasn't been Disneyfied with the rest of Little Italy. They had some of their tables pushed together and covered with freshly baked pizza con grana. They also still have zeppole di San Giuseppe around his feast day in March and struffoli at Christmas. They remain old school.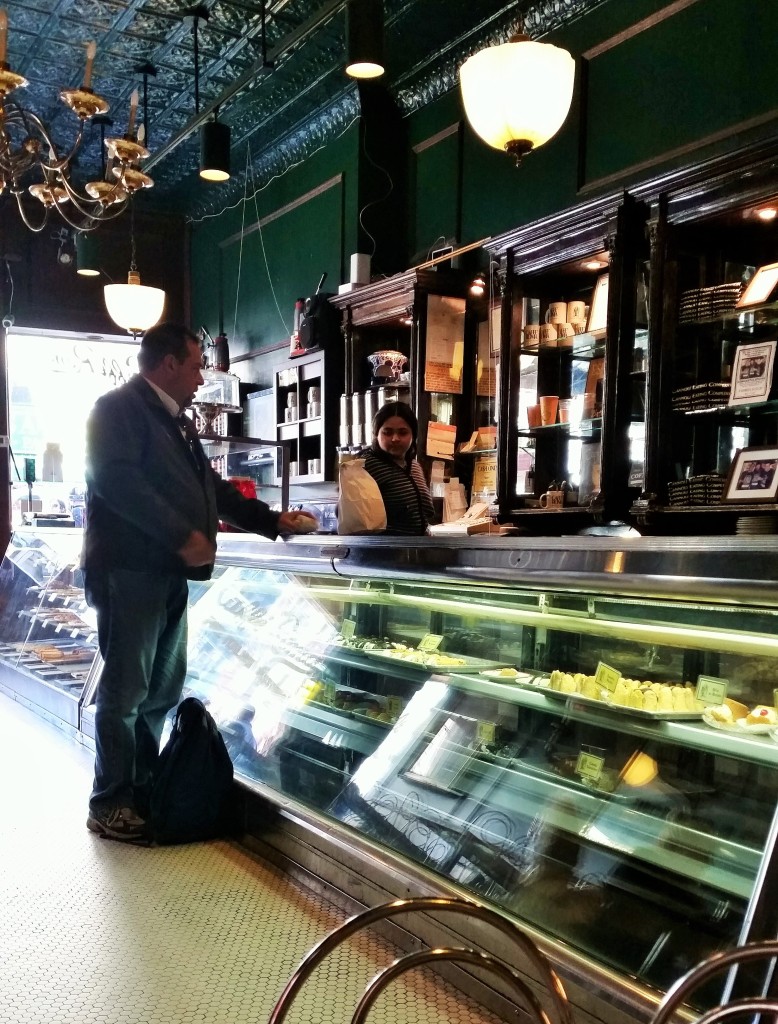 Caffé Roma is a classic so don't order like you're in Starbucks. They serve excellent espresso, tea and even hot chocolate. For cold drinks they have the standard Italian sodas and orzata: gelato too. But it's the pastry & biscotti you should go for, baked daily and right there. It's been run by the same family since 1881 and I hope they keep going.
They're located in what's left of Little Italy at 385 Broome St. on the corner of Mulberry.
* Pizza con grana – a sweet pie made from wheat berries, ricotta and orange flower water, traditionally served at Easter time.
** from Wikipedia – cappuccino is consumed only up to 11 a.m., and Italians consider it very "strange" to ask for a cappuccino after that hour.  Espresso with milk is for little kids and breakfast. I suppose you can drink it any time, just like you can have corn flakes for dinner if that's what you want.
Click here for updated GALLERY