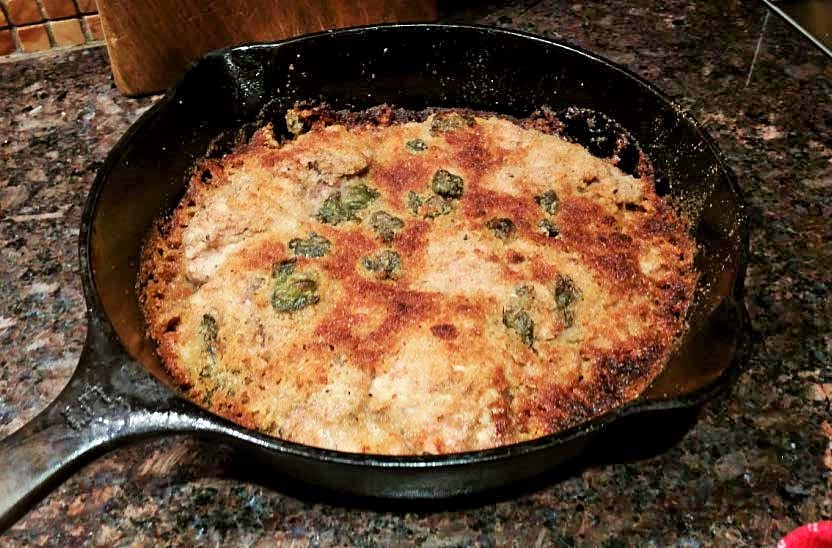 Cervello dei vitelli (Calf Brains)
More serious cucina povera.  This isn't for everyone. When my daughter Kristina was about 10 years old, I gave her $5.00 to try it. She took one bite, took the money and never touched brains again. But some people love them. The worst part is the preparation. My wife leaves the kitchen until I'm finished (she won't eat them either). Another hard part if finding calf brains in a market. I live in New York City and any butcher on Arthur Avenue in the Bronx carries them. If you want to try this, ask your butcher to make a special order. 
Preparation:
Clean the brains – Remove any of the really ugly parts, i.e. brain stem, membrane, etc. Rinse them in cold water for 10 minutes. Bring some water to a boil and put the brains in it for 5 minutes. Change the water and do it again. Now they're ready to prepare for cooking.
Pat them dry and season with salt & pepper. Coat them with oil and roll them in plain breadcrumbs. Pack them snuggly in an oiled baking pan or cast iron frying pan. Cover the top of them with the following mix: breadcrumbs mixed with finely chopped garlic and salt and pepper. Drizzle, or better yet, spray oil over the top until the breadcrumbs are well saturated then sprinkle the capers over it. Bake them at 350o until the breadcrumbs brown. Serve with lemon, Italian bread and salad.