Whole Wheat Fruselle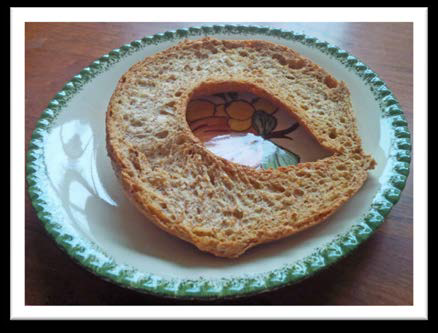 This is a round whole wheat loaf, baked, cut in half, then baked again. It's thin, very dry, crisp and crumbly. It's about 6 or 7 inches across. You can get them in a good bakery in Bensonhurst in Brooklyn or on Arthur Ave. in the Bronx.
Dip it in, or hold it under running hot water to soften it a little. Shake off excess water. Sprinkle with salt, pepper and dried oregano and drizzle with oil. You can stop right there and eat it as is or you can add:
 roasted peppers,
sun dried or fresh tomatoes,
tapenade,
shavings or provolone or parmigiana,
red pepper flakes,
struzichino,
etc.  (you get the idea)
Serve it with a knife and fork like any open face sandwich. I'd be very surprised to ever see this on a restaurant menu.